Search by map

検索中
3 pages found.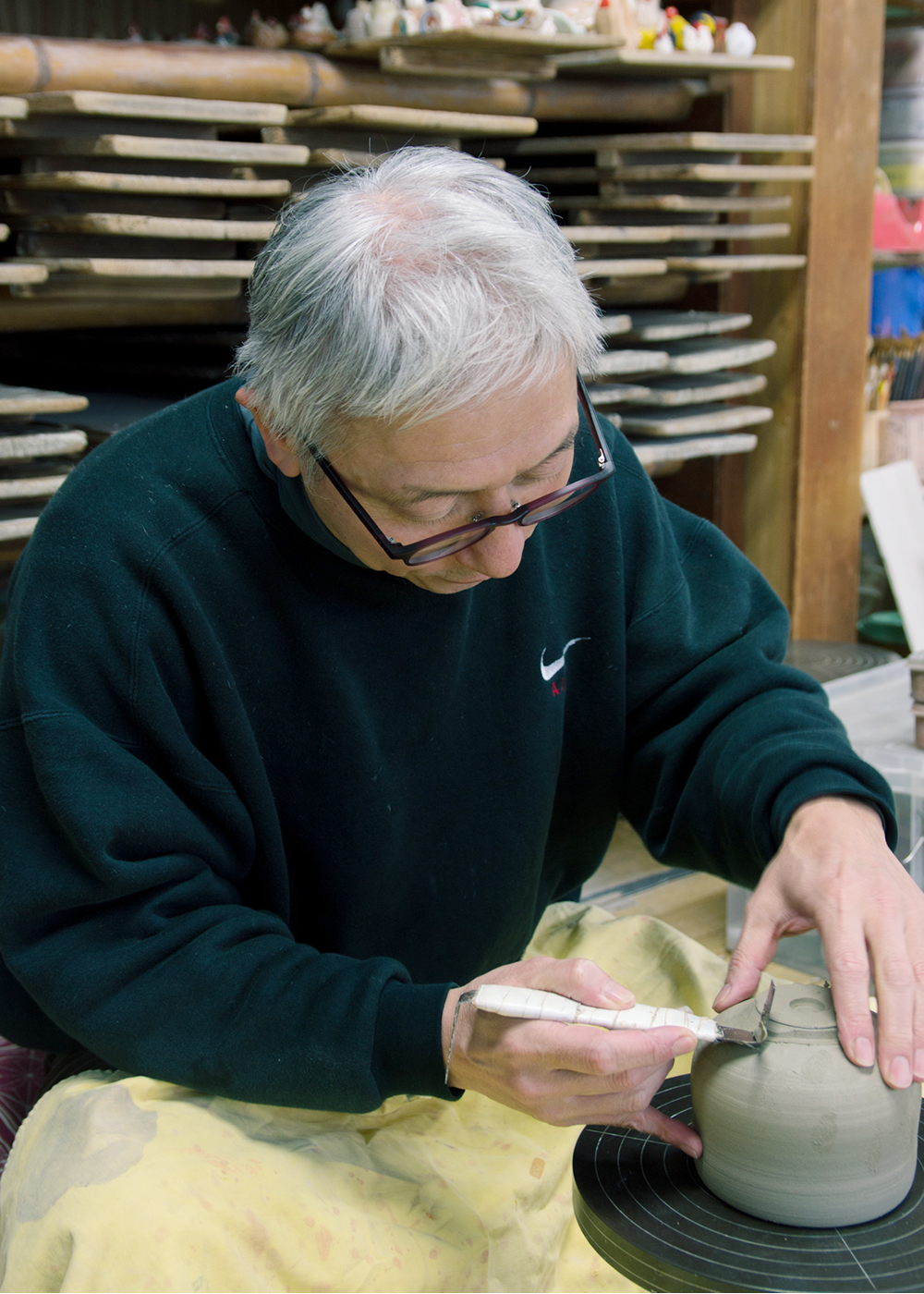 Holiday
Open year-round
Business hours
9:00~17:00
Workshop info

The warm simplicity of Raku ware pottery
Rakunyu-gama is a kiln mastering the traditional techniques of Raku-yaki, highly prized pottery used in Japanese tea ceremonies. Its activities are centered around the production of matcha tea bowls, as well as various flower vases, incense containers and plates. As Raku ware is moulded by hand without the use of a potter's wheel, its charm lies in a warm and rustic appearance. Developed as a part of Kyoto culture, its technique and texture differ from those of the typical Kyoto ware. Along with the creation of Raku-yaki, characterized by low-temperature firing, Rakunyu-gama is also striving to create light-colored ceramics.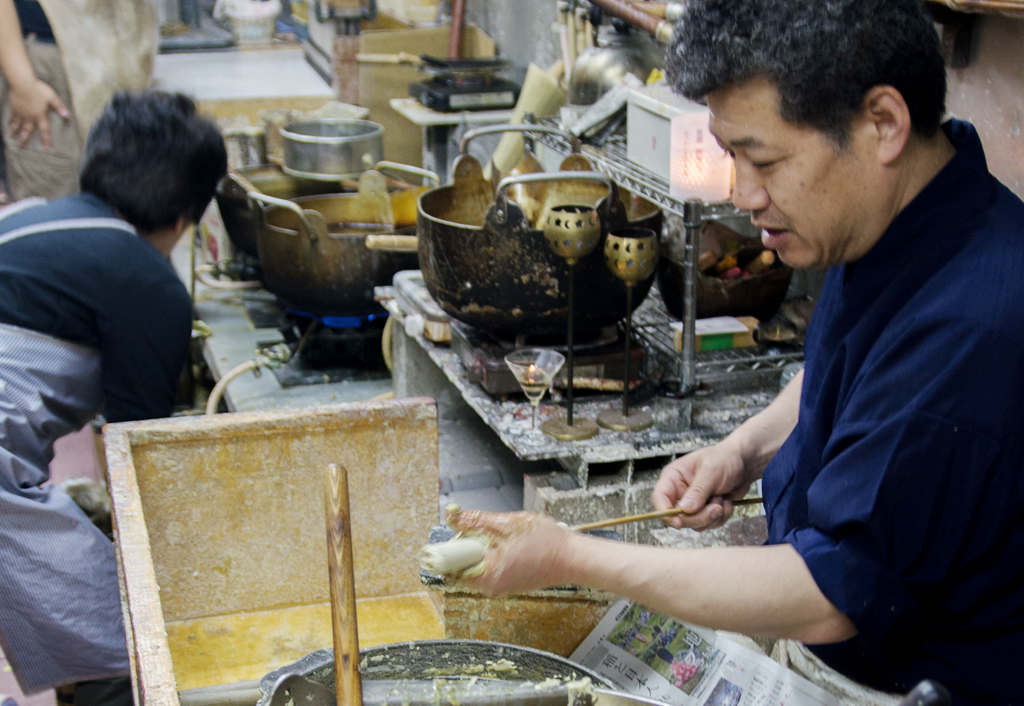 Holiday
Sundays & public holidays; also every 2nd & 4th Saturday from January to September
Business hours
9:00~17:30
Workshop info

Delicate handmade candlelight
In Kyoto, where the headquarters of all the Buddhist sects are located, handmade warosoku (Japanese candle) production is a highly valued traditional craft. Due to the vegetal origin of materials (warosoku are made from haze tree wax, washi paper and vegetal fibres), they don't release oily smoke or soot while burning. Nakamura Rosoku, Japanese candle maker since 1887, is still following the traditional method of shaping candles one by one with the help of a wooden mould and applying the last coat of melted wax by hands. Warosoku made by this technique are appreciated for their bright shimmering flame.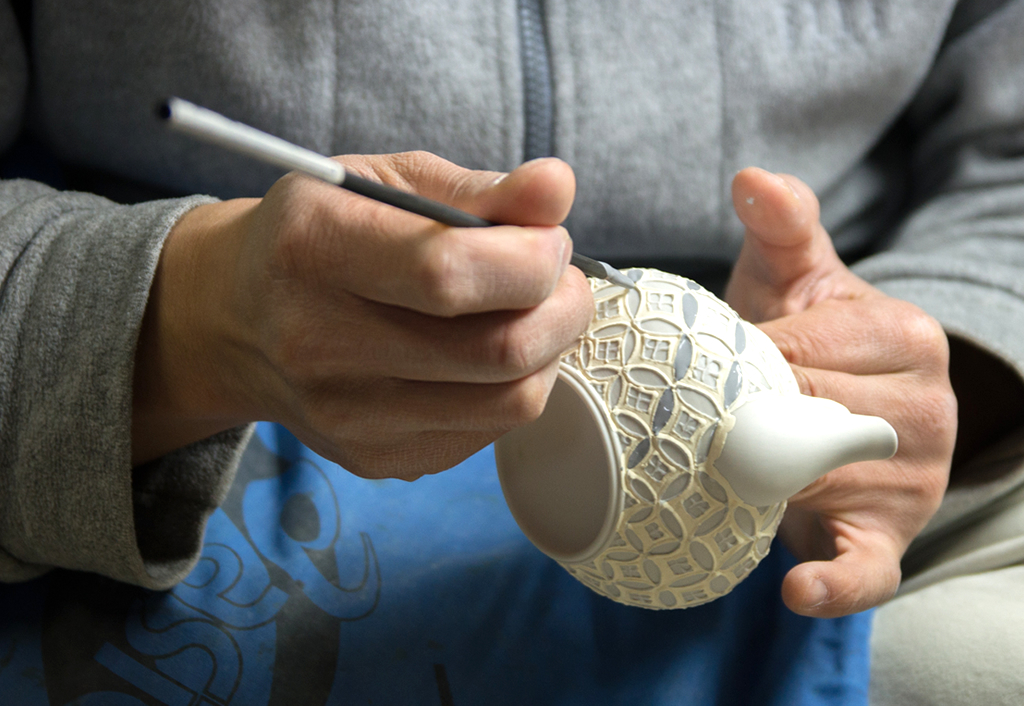 Holiday
Sundays & public holidays (inquire in advance)
Business hours
9:00~17:00
Workshop info

The appeal of bright-coloured Cochin ware
In Hiyoshi, Kyoto area famous for the distinguished ceramics production, Koshun-gama has been producing impressive vibrant-coloured Cochin ware for three generations. A wide variety of items—everything from tea utensils to casual tableware—is created here using icchin, or tube lining decorating technique. The edges of patterns are defined with the relief lines made by squeezing soft clay through a nozzle. After applying a colored glaze, the low-temperature firing takes place, bringing out the distinctive Cochin ware colours. All the processes are performed by the same artisan, who is willing to create new order-made items.