Search by map

検索中
3 pages found.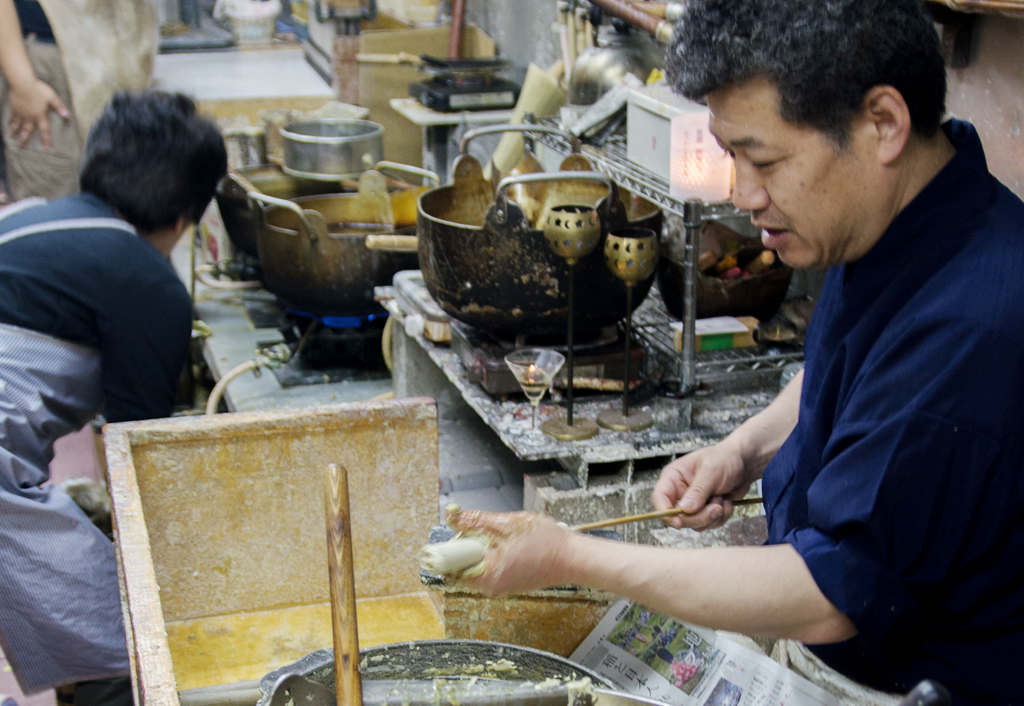 Holiday
Sundays & public holidays; also every 2nd & 4th Saturday from January to September
Business hours
9:00~17:30
Workshop info

Delicate handmade candlelight
In Kyoto, where the headquarters of all the Buddhist sects are located, handmade warosoku (Japanese candle) production is a highly valued traditional craft. Due to the vegetal origin of materials (warosoku are made from haze tree wax, washi paper and vegetal fibres), they don't release oily smoke or soot while burning. Nakamura Rosoku, Japanese candle maker since 1887, is still following the traditional method of shaping candles one by one with the help of a wooden mould and applying the last coat of melted wax by hands. Warosoku made by this technique are appreciated for their bright shimmering flame.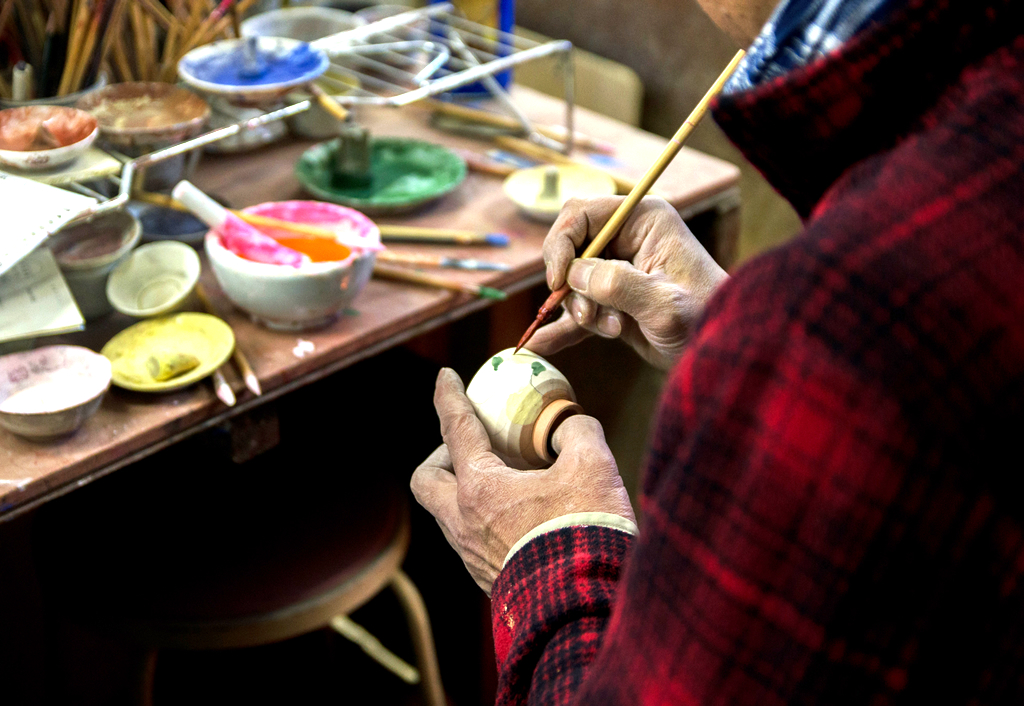 Holiday
Saturdays, Sundays & public holidays
Business hours
9:00~18:00
Workshop info

The inherited techniques of Kyoto-style pottery
Shunzan-gama is a third-generation pottery maker located in Sennyu-ji temple area which has long been abundant in kilns. The studio has inherited the distinguishing style of Ogata Kenzan (1663-1743), a potter active in the middle of the Edo period. The works of Shunzan-gama are well known for their characteristic flower designs completely covering the surface which still preserves the tenderness of soft clay. The studio creates the earthenware adapted to the modern lifestyle, mastering the colorful painting and openwork carving techniques of Kyoto-style pottery cultivated through its 100-year-old history.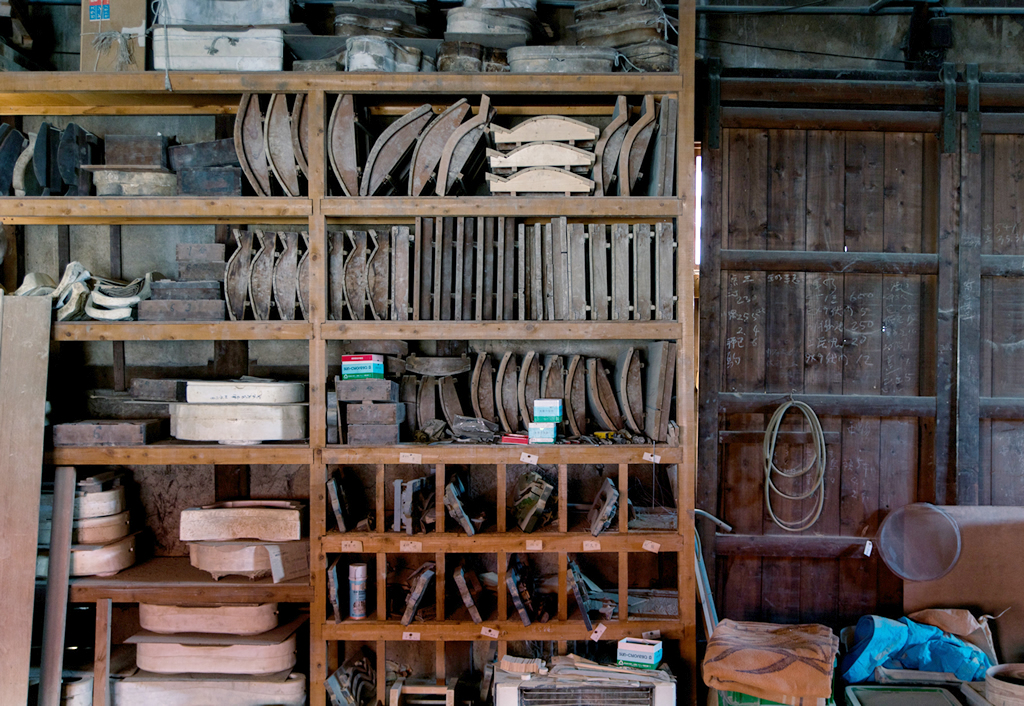 Holiday
Saturdays, Sundays & public holidays
Business hours
9:30~18:00
Workshop info

Silvery gloss created by careful polishing
Silvery gloss is the greatest feature of Kyo-gawara, the tiles that cover the roofs of temples and shrines. Kyoto tiles are made from high-quality clay, polished with a metal spatula until they are shiny and fired in a kiln at a high temperature. Asada Kawara is the only factory which still produces Kyoto tiles by hand. Onigawara (ridge-end tiles bearing the face of a demon), an indispensable element of traditional buildings, are reproduced here for restoration purposes after a thorough research about their style, materials and production method.