Search by map

検索中
3 pages found.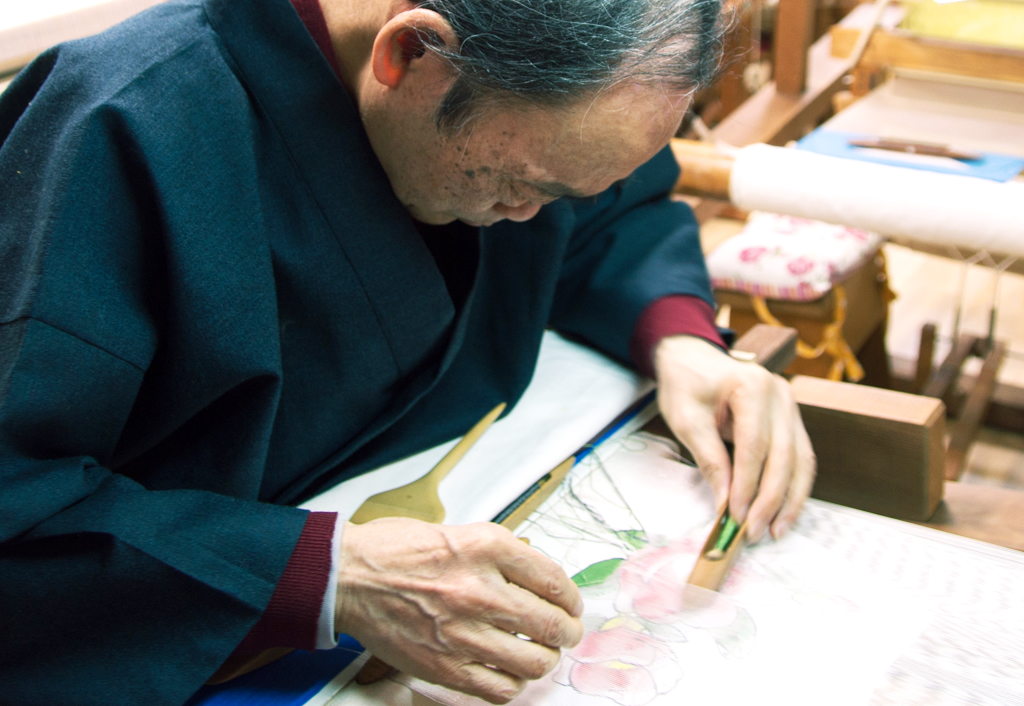 Holiday
Irregular holidays
Business hours
10:00~17:00
Workshop info

Nishijin Tsuzure-ori: delicate painting-like brocade weaving
Have you ever heard of Kyoto nail-scratching tapestry weaving technique? Artisan sharpens his fingernails into a saw-tooth shape and uses them like a comb to create a relief brocade pattern. This technique is very advanced and time consuming — even the most skillful and experienced craftsman spends the whole day to weave only a few centimeters of textile. Don't miss the unique opportunity to learn from the master craftsman Kikuo Hirano about Tsuzure-ori weaving and get some insights into the art of color arrangement.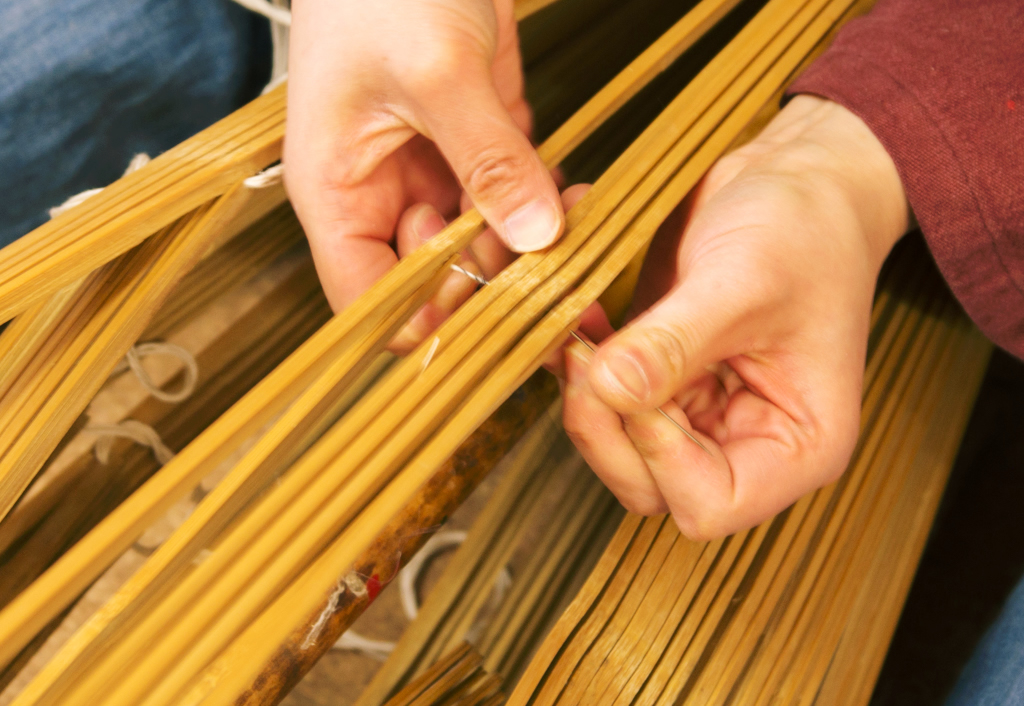 Holiday
Saturdays, Sundays & New Year's holiday
Business hours
10:00~17:00
Workshop info

The ultimate protector of Kyoto-style umbrella tradition
Established more than 100 years ago, Hiyoshiya is actually the only producer of Kyo-wagasa, traditional Kyoto-style umbrella, which plays an important role in various cultural events such as outdoor tea ceremonies, Noh and Kabuki stage performances, as well as solid and rustic umbrella for general use. Kyo-wagasa, made from carefully selected bamboo and washi (Japanese paper), is held in high esteem in Japan and overseas. Recently, Hiyoshiya has also been actively designing and producing new lifestyle products, such as lighting equipment, using traditional umbrella-making methods and techniques.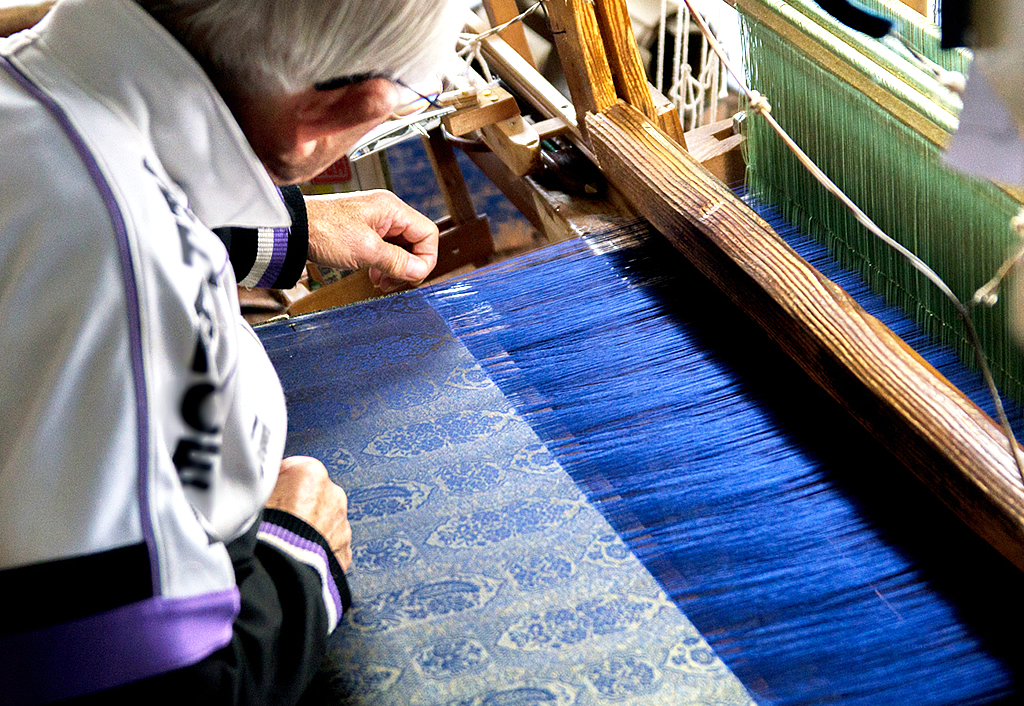 Holiday
Every 2nd Saturday, Sundays & public holidays
Business hours
9:00~18:00
Workshop info

Rich glow of gold brocade
At Orisho Hirai, silk threads are intertwined with gold threads and woven into splendid gold brocade priest robes. According to the Nishijin weaving tradition, the umebata loom is installed below ground level to create the perfect condition for weaving—humidity softens the silk threads, making them easier to deal with. Kyoto traditional technique called hikibaku consists of affixing gold leaves on a sheet of washi paper with lacquer, cutting it into extremely thin filaments (about 0.3 mm) and weaving the obtained gold threads into the silk fabric for the luxurious three-dimensional effect.