Blog
Visit to Soushi Tsuzure-en textile studio
2023/04/18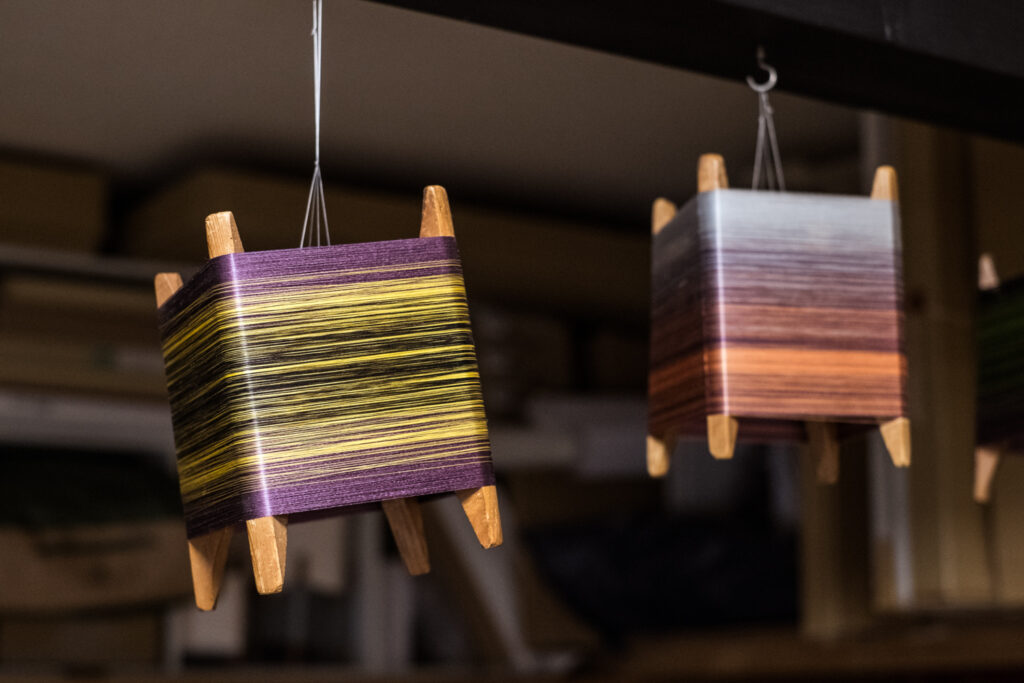 Dear Reader,
Kyoto is renowned for its exquisite artistry in weaving, and we've already visited a couple of textile studios that are bookable via our reservation system (KOHO Nishiki Textile Studio, Orisho Hirai and Watabun).
Today, let's take a look around Soushi Tsuzure-en, a textile studio specialising in Nishijin tsumegaki-hon-tsuzure-ori, a captivating form of weaving by fingernails. This intricate technique involves weaving using grooved fingernails and hand looms operated by only hands and feet. The process is time-consuming but very rewarding, allowing the creation of beautiful and unique textiles.
Visiting the Soushi Tsuzure-en is a fascinating experience. The studio has 16 looms, including a large one that can be operated by two or more people at the same time, and offers a precious opportunity to learn about the history and technique of tsumegaki. You can watch weavers at work, recreating illustrations and photographs in an almost three-dimensional woven form.
The selection of the dyed yarn here is nothing we've seen before! Colour expression is indeed a major characteristic of tsuzure-ori. In order to faithfully reproduce the original image in weaving, a traditional technique of gradation called "bokashi" is used. Typical bokashi techniques include crossing adjacent colours in a comb-like pattern to create subtle colour expression and creating gradations by changing colours from bottom to top or by changing the density of colours.
For those who are interested, the studio offers workshops for visitors to try their hand at tsumegaki weaving (stay tuned for our future post about that!). At the shop corner, you can also purchase one-of-a-kind products (lamps, handbags, coasters and accessories) that would make for an excellent souvenir or gift for loved ones. Whether you are a handicraft enthusiast or simply looking for a unique experience in Kyoto, a visit to this studio is sure to leave a lasting impression.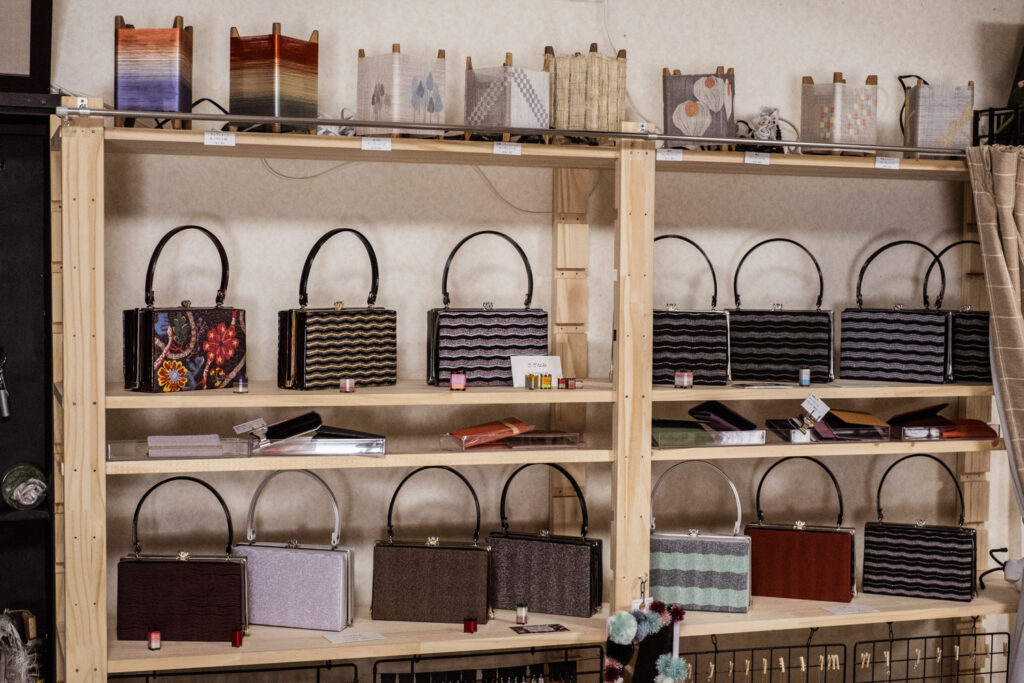 If you wish to visit the studio and learn more about tsumegaki hon-tsuzure-ori weaving, book your experience here: SOUSHI TSUZURE-EN
Words & images by Anastasiya Bulkavets (ArigatoCreative.co)