Blog
Studio visit to Orisho Hirai, gold brocade weaver
2022/07/12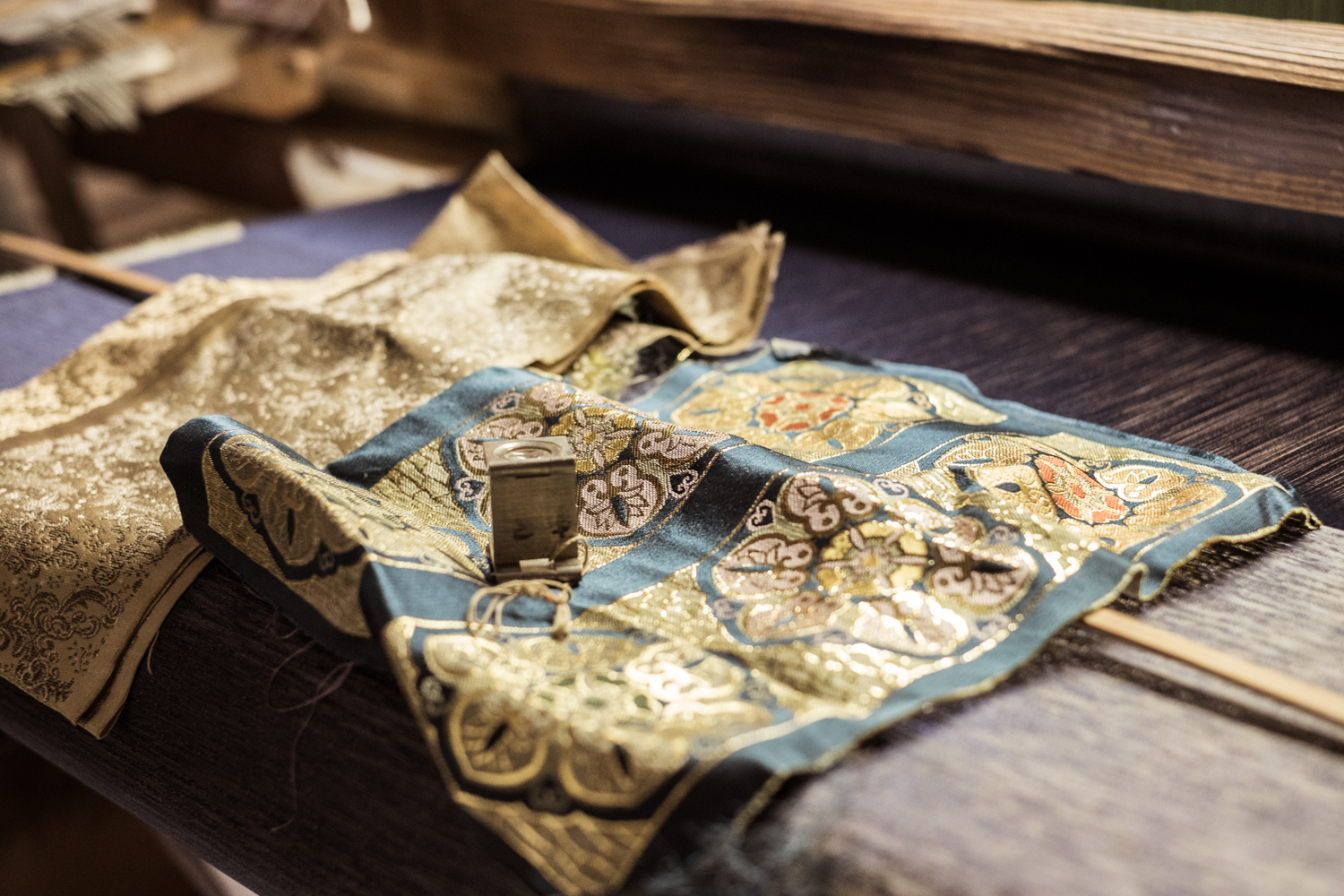 Dear Reader,
Today, we're visiting another Nishijin weaving atelier, Orisho Hirai. Founded in the early Meiji era (1868-1912), the company specialised in obi sash weaving until the post-WWII period, when its third-generation master craftsman decided to focus on one type of clientele: Buddhist temples. Since then, Orisho Hirai produces gorgeous gold brocade fabric for kesa, ceremonial priest robes. Talk about niching down!
Like many other Kyoto craft ateliers, Orisho Hirai is a family business. The atelier is currently run by its 5th-generation master craftsman, Mikio Hirai. He was very kind to give people interested in the Nishijin textile industry an opportunity to visit his atelier and ask him all about traditional weaving techniques via our own Kyoto Artisans Concierge booking service.
Orisho Hirai is one of the remaining Kyoto ateliers that still operate in special humidity conditions favourable to silk weaving, hence the earthen floor. The brocades are hand-woven on 50-60-year-old looms, and silk threads are dyed before weaving. If you visit the atelier yourself, you won't miss a colourful corner with the company's stock of silk threads of all the imaginable tints and shades.
The hand-woven brocades for kesa are characterised by the generous use of gold threads skilfully interwoven with the silk ones. This traditional technique was passed down by the Hirai family for generations, establishing a loyal clientele among the Buddhist temples.
Stay tuned for our new post next week, where we sit down with Mikio Hirai to chat about his journey as a traditional artisan and the current state of Kyoto weaving industry.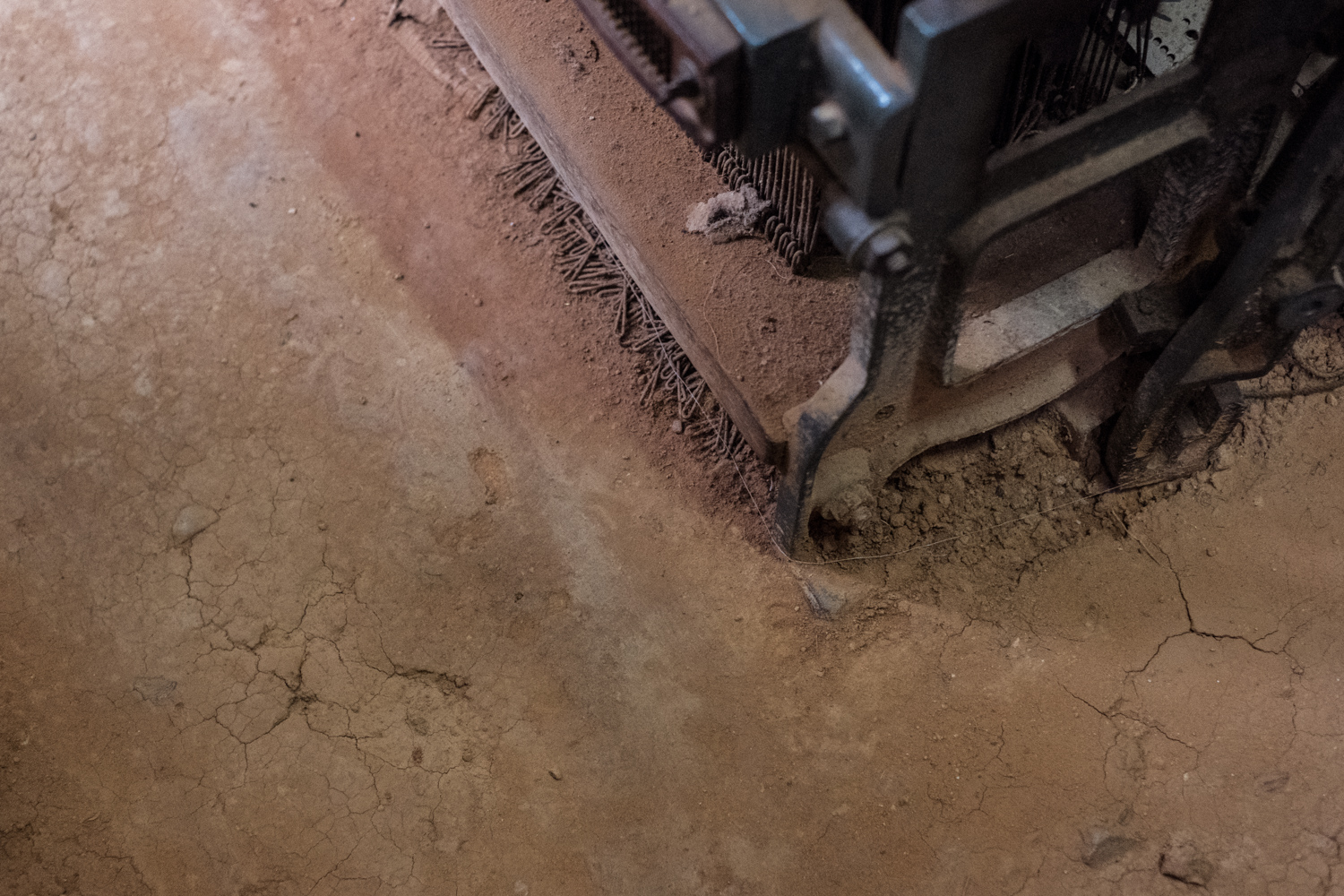 If you plan to visit the atelier and learn more about gold brocade weaving, book your experience here: ORISHO HIRAI
Words & images by Anastasiya Bulkavets (ArigatoCreative.co)