Blog
Visit to KOHO Nishiki Textile Studio
2022/03/15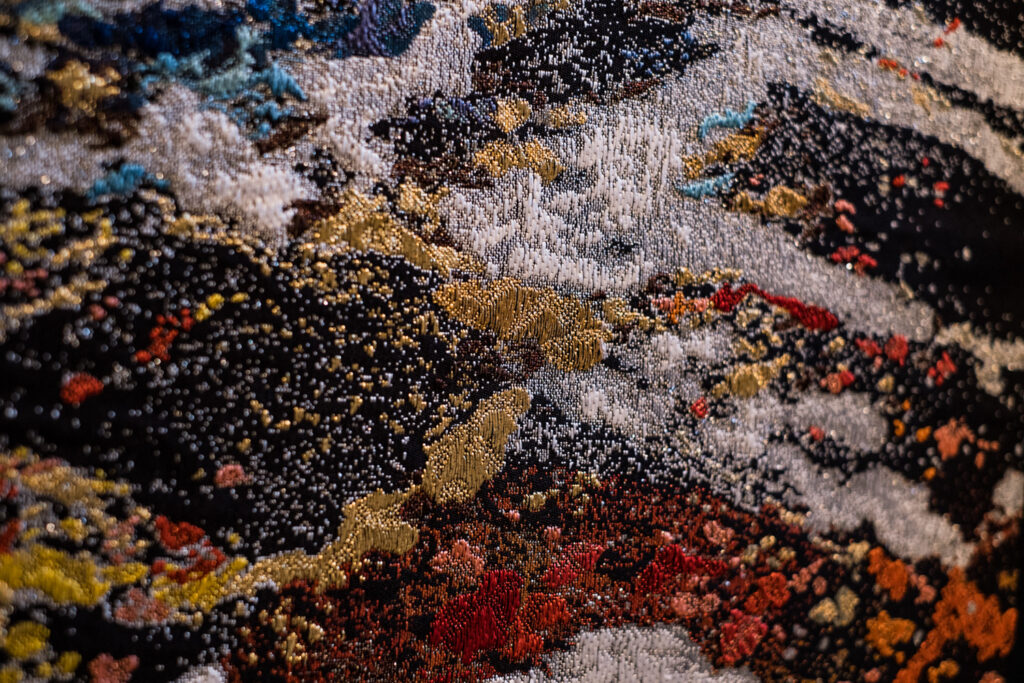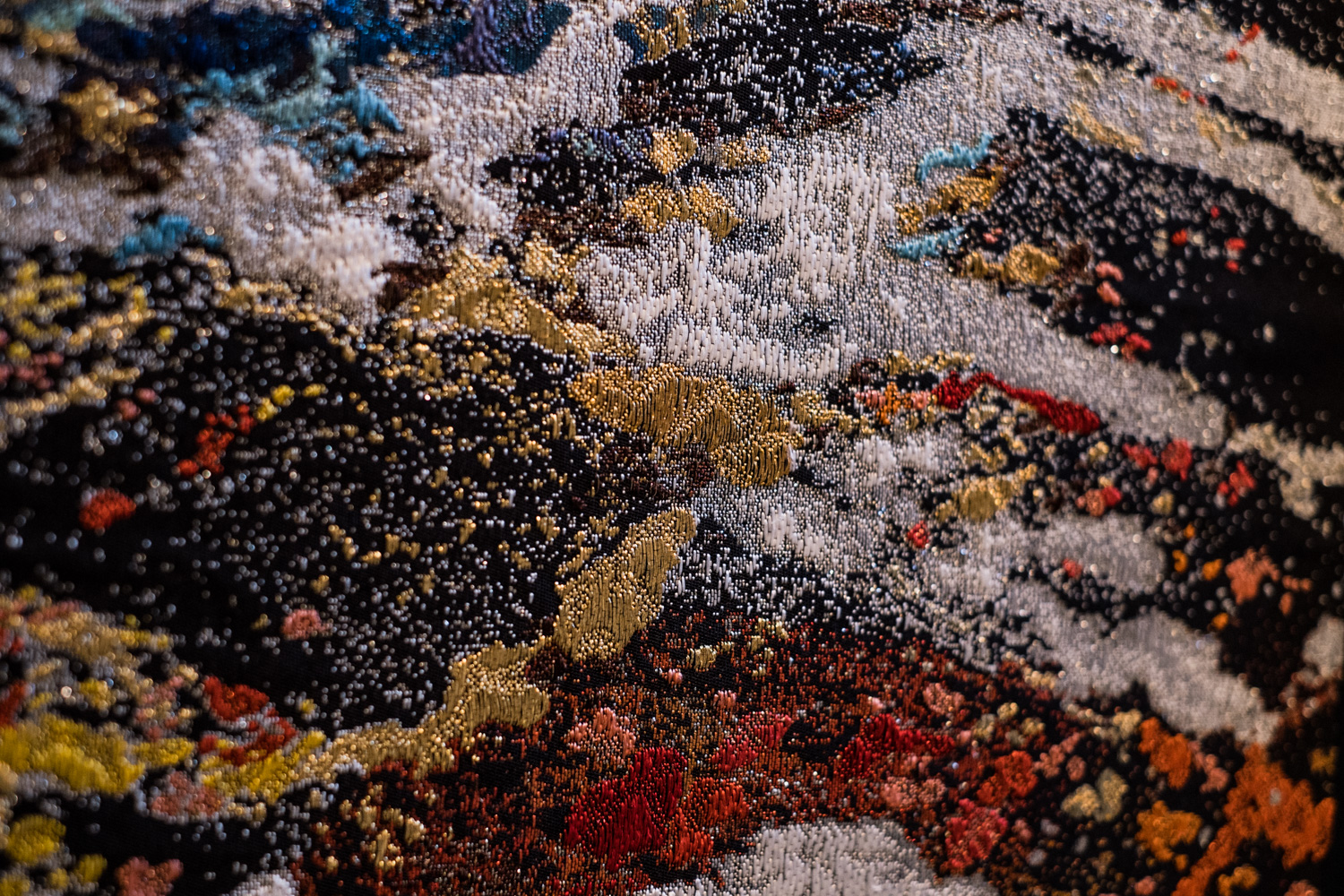 Dear Japanese textile fans out there,
If you love Kyoto traditional crafts, you're probably well-acquainted with Kyoto Nishijin weaving industry, but have you heard of Nishiki textiles? These are gorgeous silk fabrics woven with colourful patterns and profusely using gold and silver threads.
KOHO TATSUMURA is one of the very few companies that specialise in Nishiki weaving. Upon our arrival, we were greeted by Amane Tatsumura, a 4th generation Nishiki weaving artist. The company was founded by his great-grandfather at the end of the 19th century.
We were very impressed by the traditional style of the building that serves as KOHO Nishiki Textile Studio, as well as an ancient textile research and restoration centre. Relatively new (built some 30 years ago) it welcomes visitors with its high beamed ceiling, green courtyard and a workshop with traditional handlooms on the basement level.
The studio visit starts with admiring a gallery of textile artworks designed and produced by the Tatsumura family over the years. Mesmerized by their beauty, we ask Tatsumura-san to tell us more about Nishiki textiles and how they come to life.
The weaving itself is the last of many manufacturing processes of traditional woven fabrics, and Nishiki textile production counts around 70 of them! Each task is achieved by the division of labour, so from the very start to finish, the textile passes through the hands of more than 70 different craftsmen. Tatsumura-san compares the role of his company to the one of an orchestra conductor who looks over the entire process from pattern design to weaving and manages the collaboration of all the artisans involved.
Besides his role as the head of a textile company, Tatsumura-san also manages the Japan Traditional Textile foundation, where he studies the fragments of ancient textiles and recreates them in all their glory. He is very concerned by the critical situation of Kyoto weaving industry and aims to preserve old tools and techniques for future generations, as well as to create more jobs for artisans who have fewer working opportunities nowadays.
In our next post, we will interview Amane Tatsumura, and after that, we'll head to the workshop for a loom-weaving session, so stay tuned!
If you plan to visit KOHO Nishiki Textile Studio, book your experience here: KOHO Nishiki Textile Studio
Words & images by Anastasiya Bulkavets (ArigatoCreative.co)