Blog
Studio visit to Morimoto, guardian of Kyoto tie-dyeing tradition
2022/08/16
Dear lovers of Japanese textile crafts,
After paying visits to a Nishiki textile studio, a yuzen-dyed kimono creator and a gold brocade weaver, we decided to put another gem of Kyoto traditional textile crafts under the spotlight: Kyo-kanoko-shibori. We're heading to Morimoto, a 90-year-old tie-dyeing atelier for a quick tour and a hands-on experience.
Kyoto has a 1,200-year-old shibori-zome, or tie-dyeing, tradition. In fact, the craft has developed along the history of the Old Capital, refining its numerous techniques to perfection.
Unfortunately, not unlike many other Kyoto traditional crafts, Kyo-kanoko-shibori industry is now suffering from the lack of successors. Due to the division of labour costs and highly time-consuming processes, shibori-zome textiles were always considered to be luxury goods. We were amazed to hear that depending on the design, large items such as duvet or kimono may require about 200,000 tied knots to make and can take 1-2 years to complete.
Atelier Morimoto is run by a married couple who carry out all the stages of tie-dyeing process, from designing patterns to colouring. Except for the occasional personal projects (see noren images below), the company mainly works on made-to-order products.
Also, Morimoto is a friendly atelier that is open to those who are curious about the traditional craft of tie-dyeing and who accept the challenge of trying it out. In our next posts, we will interview Koichi Morimoto and also share our own hands-on experience of Kyo-kanoko-shibori. Stay tuned!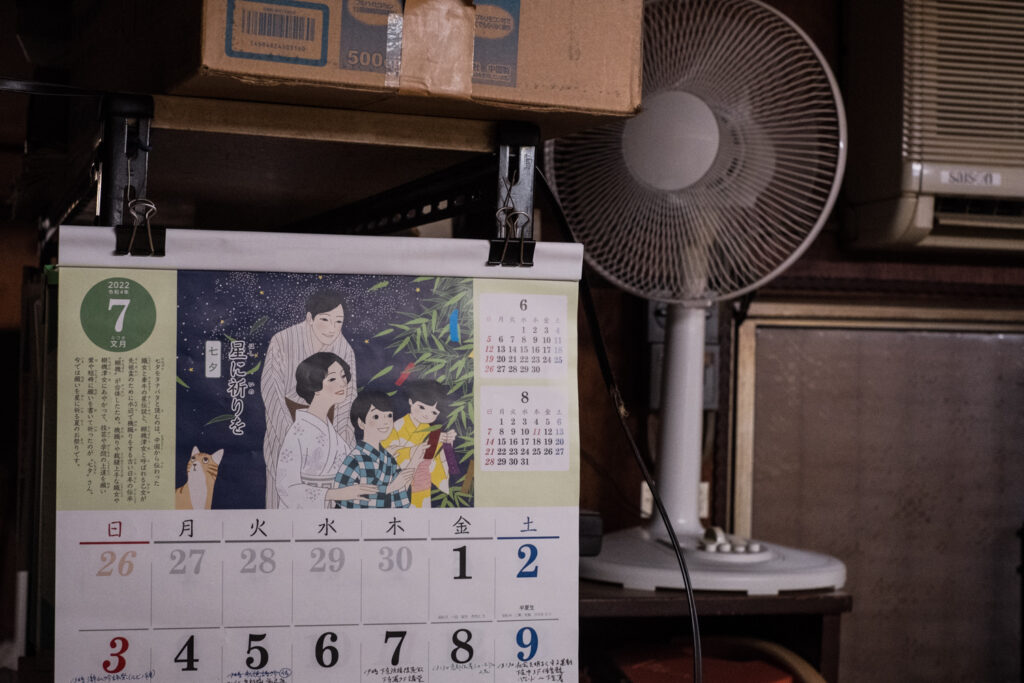 If you plan to visit the atelier and learn more about Kyoto traditional tie-dyeing, book your experience here: Tie-dyeing Atelier MORIMOTO
Words & images by Anastasiya Bulkavets (ArigatoCreative.co)