Blog
Studio visit to Sairin, yuzen-dyed kimono maker
2022/06/14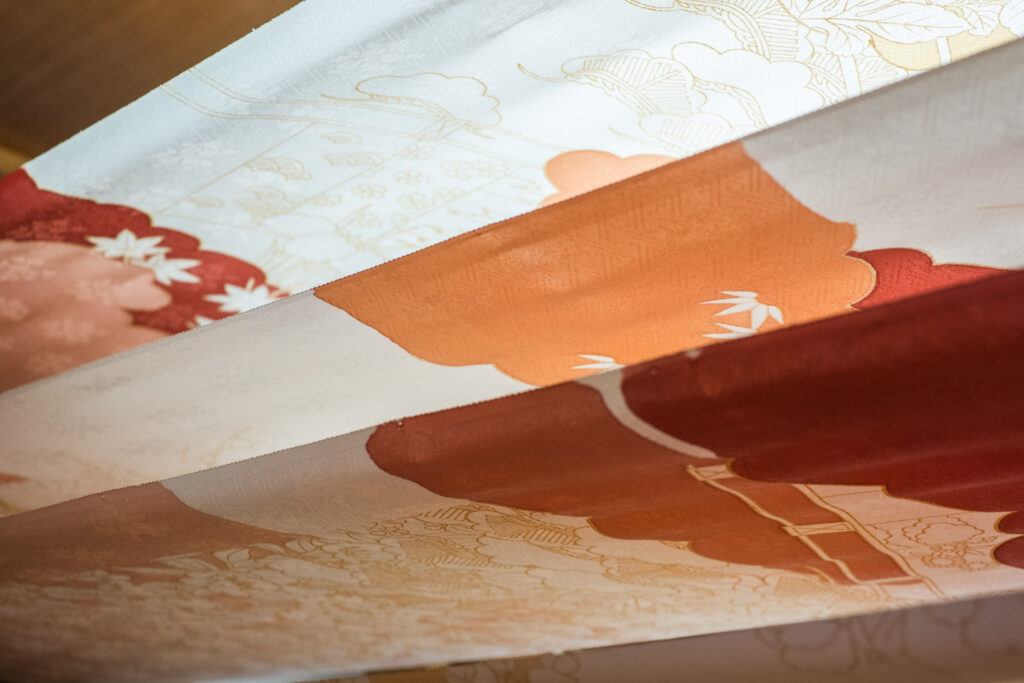 Hello Reader,
Today, we're visiting the atelier of Sairin, a kimono-making company specializing in Kyo-yuzen textile dyeing technique. While the kimono remains one of the most powerful symbols of Japanese traditional culture, only 10% of kimonos are still dyed by hand instead of using various printing methods that allow mass production but are not traditional nor authentic.
A visit to Sairin offers a valuable insight into the state of modern kimono-making industry. Here, you can choose between several atelier visit options, varying from 1-hour long visit with a rare opportunity of trying your hand at the traditional yuzen dyeing method to a 2-hour workshop with hand painting of your own fukusa, a silk cloth used in tea ceremonies.
We opted for a shorter visit and found it perfect for those who're curious about Kyoto kimono culture, but don't know where to start.
After a brief introduction of the company, its philosophy and role in Kyoto yuzen dyeing industry, we got introduced to the artisan at work. It became apparent that like many other Kyoto traditional industries, hand-painted yuzen dyeing involves the division of labour and collaboration of different skilled craftsmen, which results in high-quality products.
We welcomed the chance to step into the yuzen artisan's shoes and paint a couple of designs on a silk canvas using the same dyes and brushes that are used for actual work here. Design patterns are outlined with a special glue that prevents dyes from running.
At the end of our visit, we received a yuzen-dyed souvenir to take home together with never-ending respect for the amazing expertise of Kyoto artisans.
Words & images by Anastasiya Bulkavets (ArigatoCreative.co)