Blog
Weaving magic at Soushi Tsuzure-en: a hands-on experience of Tsumegaki Textiles in Kyoto
2023/05/16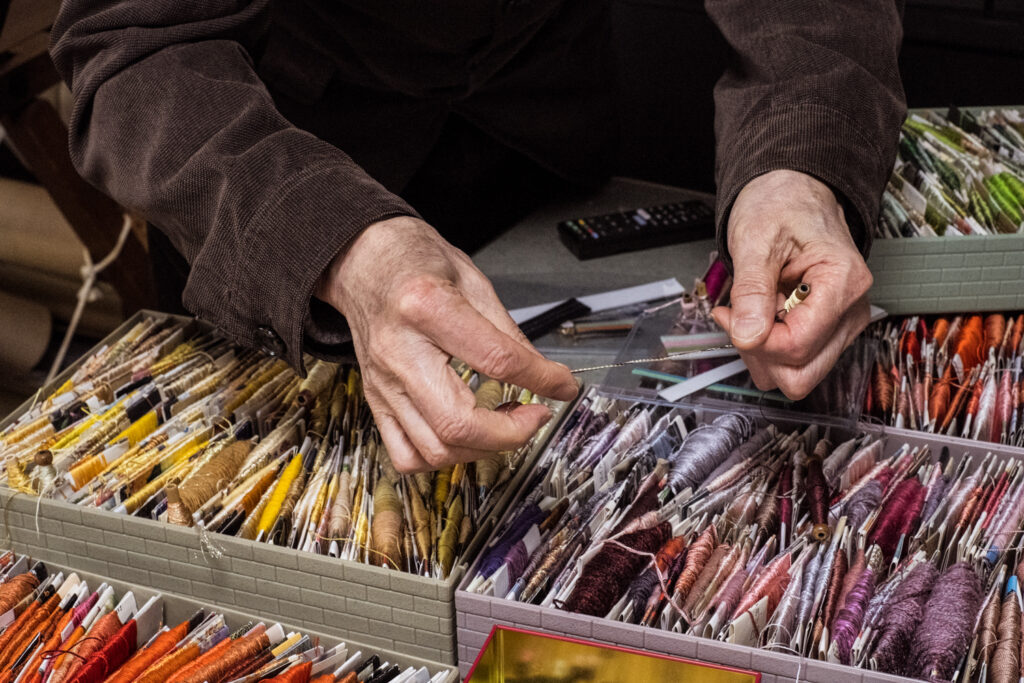 Dear Reader,
As we've already mentioned before, at Soushi Tsuzure-en, you have an extraordinary opportunity to engage in the art of tsuzure-ori weaving first-hand.
Stepping into the studio, you will be greeted by the soothing sound of looms and the delicate fragrance of natural fibres. Under the guidance of Kikuo Hirano, the founder of the studio and a skilled artisan, you will learn the basics of loom weaving and gain a deeper understanding of the techniques involved in tsumegaki textiles. From selecting threads to mastering the rhythm of the loom, every step is a revelation, as you witness your creation taking shape thread by thread.
The experience of weaving on a traditional loom is a unique and unforgettable experience that gives you a deeper appreciation of the artistry involved in tsumegaki. From the multiple experiences available at Soushi Tsuzure-en, we chose to try our hand at coaster making and accessory making.
The coaster-making experience consists of picking a couple of thicker threads from a couple hundred of colours available and weaving them into a 10 cm x 10 cm piece of textile that will become your coaster. Instead of using your nails (as a professional tsuzure-ori weaver may do), you'll tighten the weave with a special wooden comb.
The accessory-making experience allows you to weave the coloured threads of your choice into a 13 cm x 3 cm piece of textile that will be transformed into a pair of one-of-a-kind earrings or a key ring.
As you weave, the tactile sensation of the threads and the rhythmic dance of the loom create a meditative ambience, allowing you to immerse yourself fully in the art form and experience a profound connection with centuries of Japanese craftsmanship.
If you wish to visit the studio and learn more about tsumegaki hon-tsuzure-ori weaving, book your experience here: SOUSHI TSUZURE-EN
Words & images by Anastasiya Bulkavets (ArigatoCreative.co)