Blog
Interview with Kikuo Hirano, Nishijin tsuzure-ori weaver
2023/05/02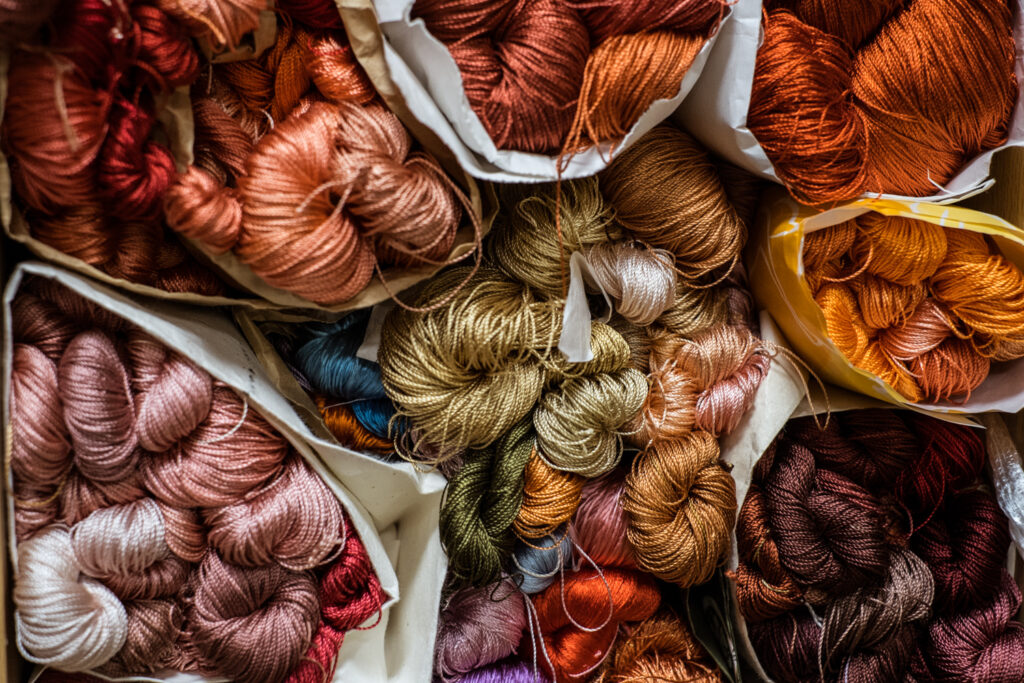 Please tell us a little about your background. What in your personal life has influenced you to choose your career?
I am a third-generation artisan in a family of tsuzure-ori weavers, so I accepted this profession without any resistance. During the first 10 years, I have been practising tsuzure-ori every day, making obi sashes and fukusas with new discoveries and innovations and using various methods of expression. Then I wanted to hone my skills more and take on the challenge of making and producing large works, so I have found the "path I should take" from now on for the rest of my life during my 40 years with Kawashima Textiles. Now, I train successors and pass on my skills.
What is the biggest challenge that you have encountered on your professional journey?
At the company, I practised weaving and colour schemes for curtains, textile wall coverings and obi sashes. I was a project team leader, and once six of us spent three years weaving a large-scale work worth hundreds of million yen. Other challenges were to turn techniques into works of art from all angles and to learn to continuously preserve and pass them on to future generations.
What do you love about what you do?
I love to be able to create work that expresses my thoughts & feelings and to nurture my successors.
What are the sources of inspiration for your creative work?
My antenna is tuned at all hours of the day, during weaving and at other times. I find things to challenge myself with at events, from objects and things I see.
How have the events of the past couple of years affected your work and your industry?
It has been more than ten years since we set up our atelier to preserve and pass on the techniques of tsuzure-ori. We manufacture and sell all kinds of textiles under the motto "If it's about tsuzure-ori weaving, leave it to us". We also promote and sell our products through hands-on experiences in tsuzure-ori weaving. During a visit to the atelier, even if it is only for an hour, we let the visitors discover the beauty of tsuzure-ori. We help them create the work of their choice and aim to give them a fulfilling experience. We continue to transmit the wonder of genuine hand weaving.
What are your plans and goals for the next couple of years? What do you wish to achieve?
We aim to hold an exhibition in two years' time to celebrate the 70th anniversary of the "Way of Tsuzure Weaving". SOUSHI TSUZURE-EN will continue to be an intimate hands-on experience space for those who come to knock on our door.
Please tell us why would you recommend your work/products to craft and design lovers. What positive impact they can make on people's lives?
The result of years of practice is what we call works of art. There is a different kind of bliss for the maker and the viewer by sensing the thoughts and feelings that are enclosed in the creator's work. The maker has his own sense of playfulness from time to time, and we want the viewer to feel the flavour of his work. The artisan seeks perfection, but perfection is not always the best. I suppose it is okay to see and feel things differently from different positions. But I will continue to tell people about the real and wonderful things we do.
If you wish to visit the studio and learn more about tsumegaki hon-tsuzure-ori weaving, book your experience here: SOUSHI TSUZURE-EN
Interview, translation & images by Anastasiya Bulkavets (ArigatoCreative.co)