Blog
Nishijin textile weaving experience at Watabun
2022/09/13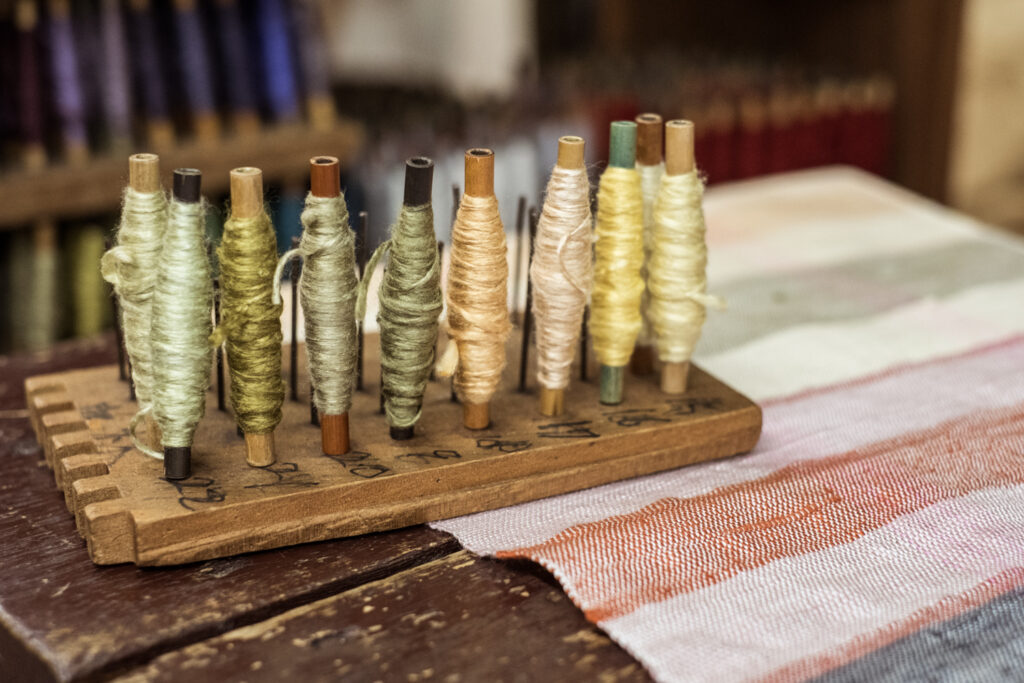 Hello Reader,
We're continuing our visit to Watabun, and today we're stepping into the shoes of a traditional Nishijin weaver to create a piece of silk textile of our own.
When booking your visit to Watabun through our online platform, you have a choice of two kinds of experience.
You can choose just a short (about 45 min) visit to its weaving atelier to poke around, soak in the atmosphere of the place with all its details, watch local craftsmen at work and ask them questions. You can also go deeper in your exploration of Nishijin weaving culture and challenge yourself with a 2-hour handloom experience.
You start by choosing about 10-12 coloured silk threads from a multitude of tints and shades available. For some people, it's the most difficult part because all of them are gorgeous, so it can take time to pick the colours. But beware of losing time here, you'd better use it for the actual weaving part of the experience. Time flies fast when you're having fun!
We noticed that these silk threads are different from those we admired at Orisho Hirai earlier this year, they're fluffier and more voluminous, so pleasant to touch.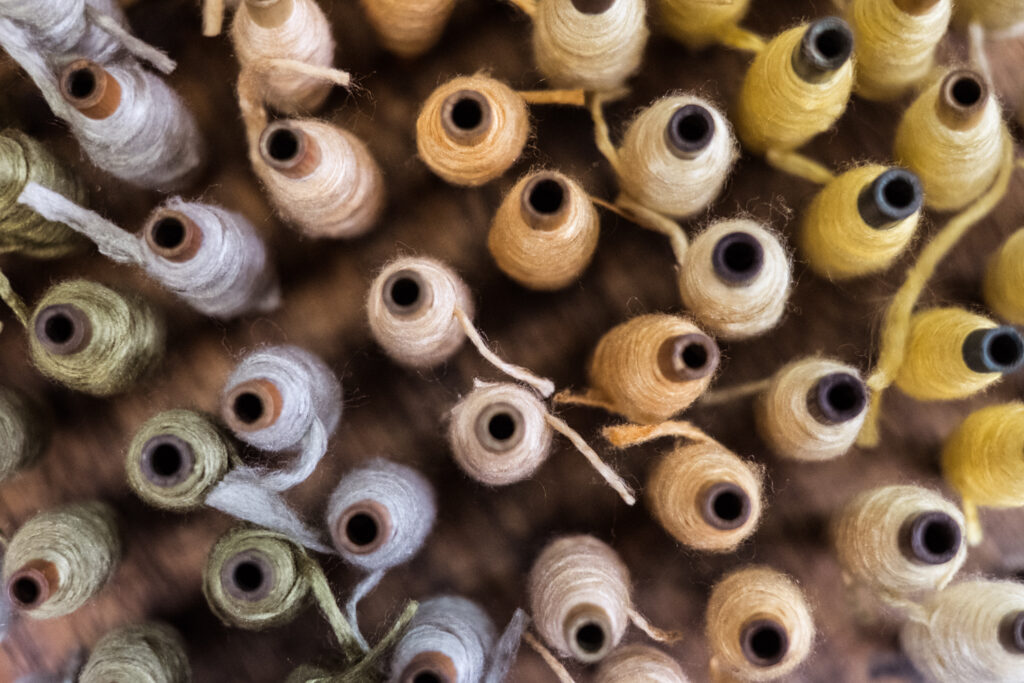 The loom you will be using is small and not intimidating, perfect for a first-time weaving experience. There are two pedals to open space between threads for the shuttle to pass, and you alternate between left and right. The trickiest part is to find the rhythm of your movements, but when you do, it is quite relaxing.
During the time I had with the loom, I managed to weave 30 cm of textile. With its width being 31-32 cm, I went home with an almost perfect square weave. Everybody has their own weaving pace though, so the length of your work may be different. Also, if you aim to weave a lengthier piece (a table runner for example), say so while booking and your time on the loom may be extended for an additional price.
If you plan to visit Orinasukan and learn more about Kyoto Nishijin weaving culture, book your experience here: Watabun (Orinasukan)
Words & images by Anastasiya Bulkavets (ArigatoCreative.co)