Blog
Kyoto crafts shopping spotlight: made-to-order Nishijin textile goods and custom-made brocades
2022/07/26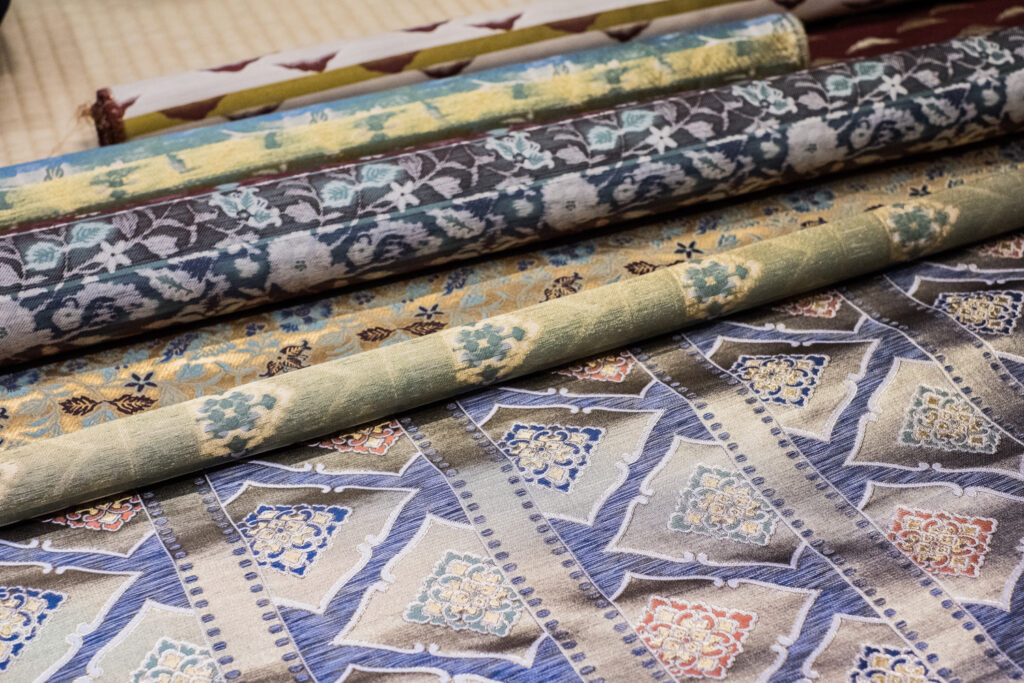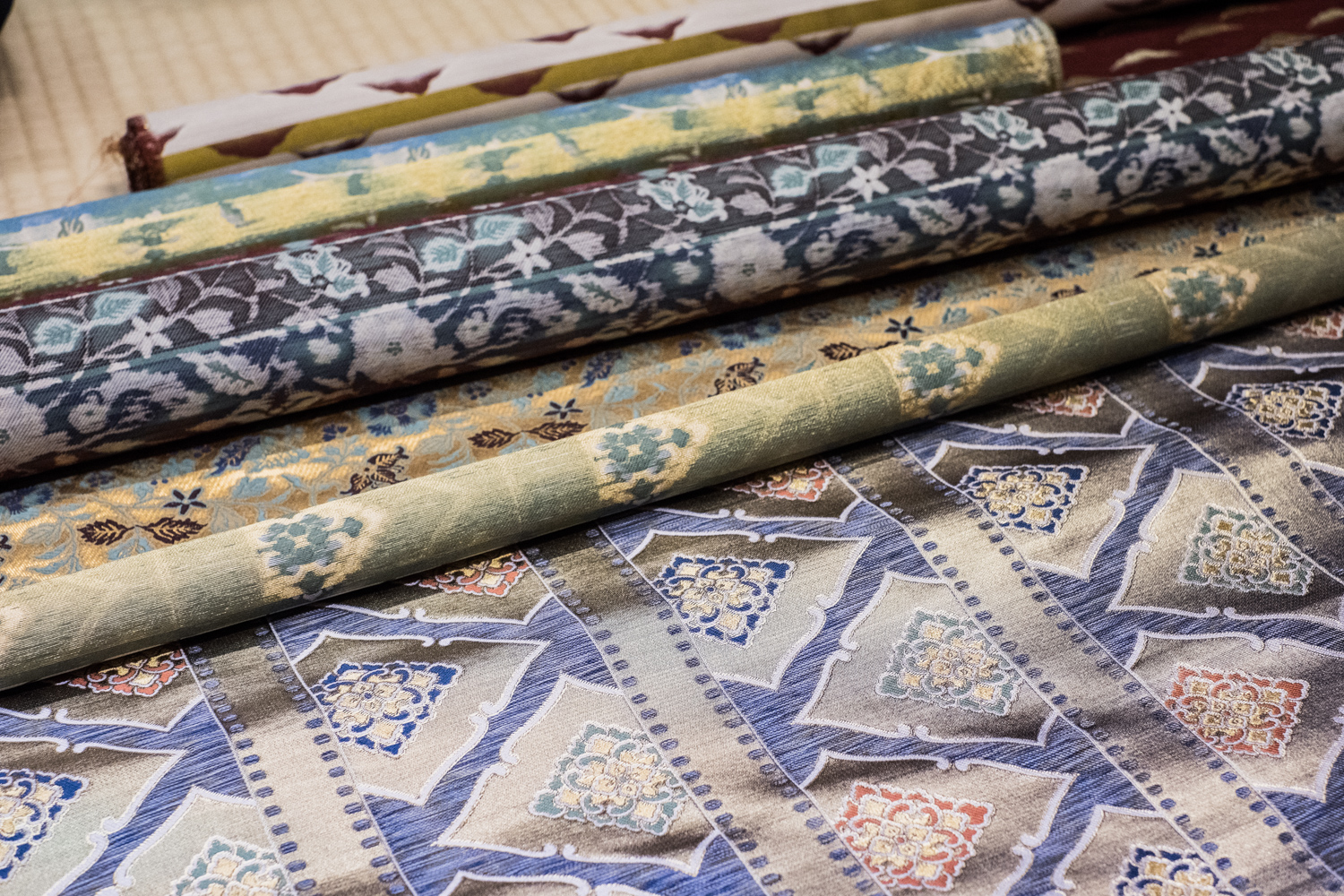 Hello Reader,
After visiting Orisho Hirai and chatting with its owner about his work as a traditional Nishijin textile artisan, we discovered that even if the company mainly works with temples, it is in fact possible to buy exclusive products made from gold brocades woven in-house, and even commission custom-made ones!
If you're visiting Orisho Hirai atelier (book your visit here) and you're thinking about buying some souvenirs made from traditional hand-woven textiles, just ask Mikio Hirai to show you the products available for purchase. Most of the time, you'll have a choice of card cases, glasses cases and belts (see images of samples below).
If you're not in a rush and you wish to order something more exclusive, you can order one-off items from available textile designs.
Finally, you can collaborate with Orisho Hirai to create your own textiles with unique patterns. Here's the flow of such a project:
・Meeting with the artisan to discuss the textile pattern and colours (bring a translator if you don't speak Japanese);
・Calculation of the price of one shaku (traditional textile measurement unit of about 30 cm) and estimate of the project's cost depending on several variables (pattern data creation, materials, labour cost, etc.);
・Pattern data creation;
・Weaving of a textile sample to confirm the pattern;
・Weaving of the commissioned textile length;
・Delivery of the final product.
Being in business for 5 generations and carrying on the skills and techniques for weaving the finest gold brocades, Orisho Hirai is particularly adamant about the quality of its textiles. By collaborating with the company and supporting its work, you help to preserve the unparalleled craftsmanship of Kyoto.
If you plan to visit Orisho Hirai and learn more about Nishijin gold brocade weaving, book your experience here: ORISHO HIRAI
Words & images by Anastasiya Bulkavets (ArigatoCreative.co)