Blog
Kyoto crafts shopping spotlight: colourful Kiyomizu-yaki pottery
2022/11/15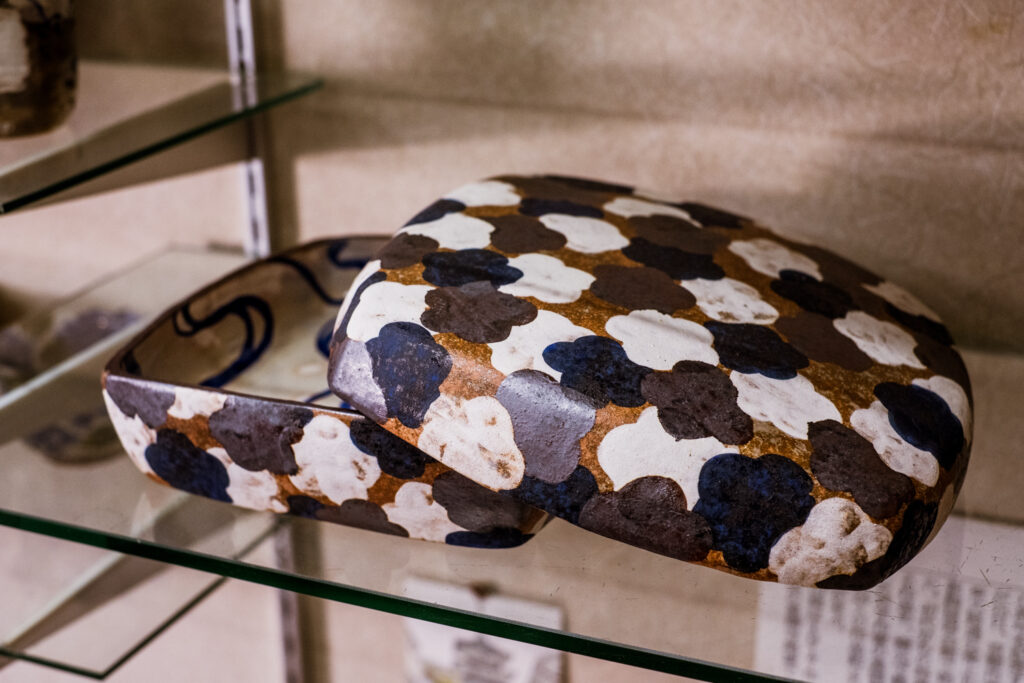 Hello Reader,
After visiting Shunzan-gama studio and experiencing the raku firing experience there, we couldn't skip having a look at the studio's shop/showroom, Wakuwaku. What did we find? Flower vases, tea cups, beer cups, soup cups, matcha tea bowls, food plates & dishes that are functional and beautiful so that they can be used both for practical everyday use and for decoration.
Seasonal flower designs are a recurring pattern for Shunzan-gama products, as well as the original shapes and designs crafted as an homage to the work of Ogata Kenzan, a famous potter and artist of the Edo period. If you're a Japanese pottery lover, you're probably familiar with the Kenzan style known for its elegant but somehow fresh and playful designs. You can purchase "Maple leaves in Tatsuta river" plates or plates with the design of pampas grass and bring home some poetic mood of Ogata Kenzan.
Plant pots are also one of the studio's specialities. From small colourful pots to larger ones with traditional patterns that could be used for bonsai trees – you'll find something to your taste. Shunzan Mori, the third-generation master craftsman of Shunzan-gama, is a curious creative always exploring new uses for his pottery, so don't be shy and come to exchange some ideas with him at his studio.
If you reside in Japan, you may shop Shunzan-gama products online at the following links: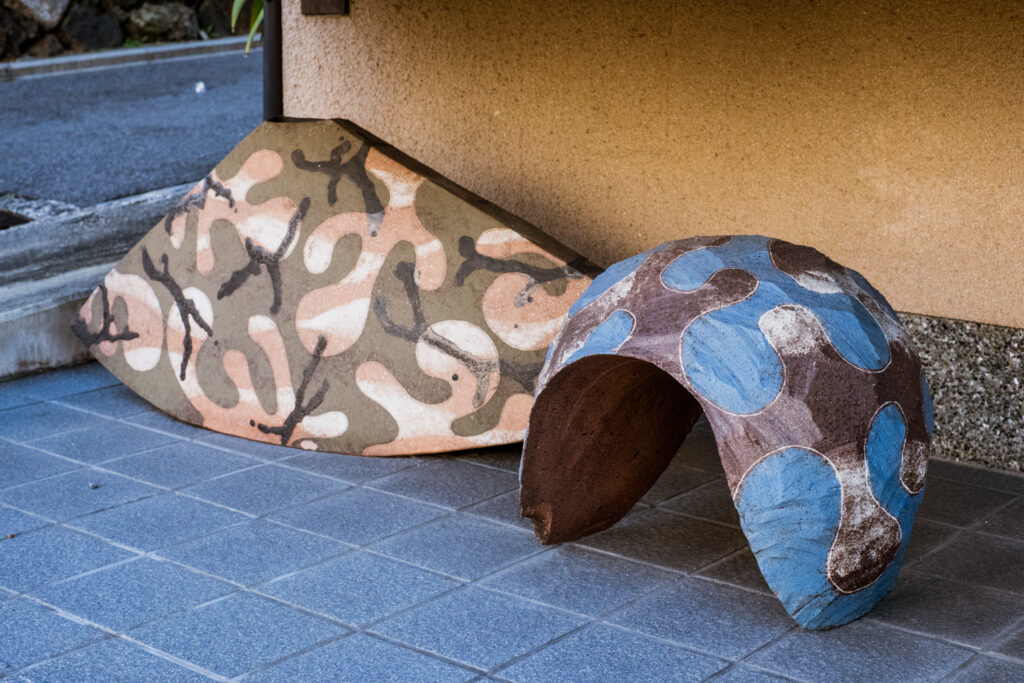 Wakuwaku shop address: 12 Sennyuji Torincho, Higashiyama Ward, Kyoto, 605-0976
If you plan to visit the studio and learn more about Kyo-yaki / Kiyomizu-yaki pottery, book your experience here: Shunzan-gama
Words & images by Anastasiya Bulkavets (ArigatoCreative.co)