Blog
Studio visit to Shunzan-gama, Kyoto Kiyomizu ware wonderland
2022/11/01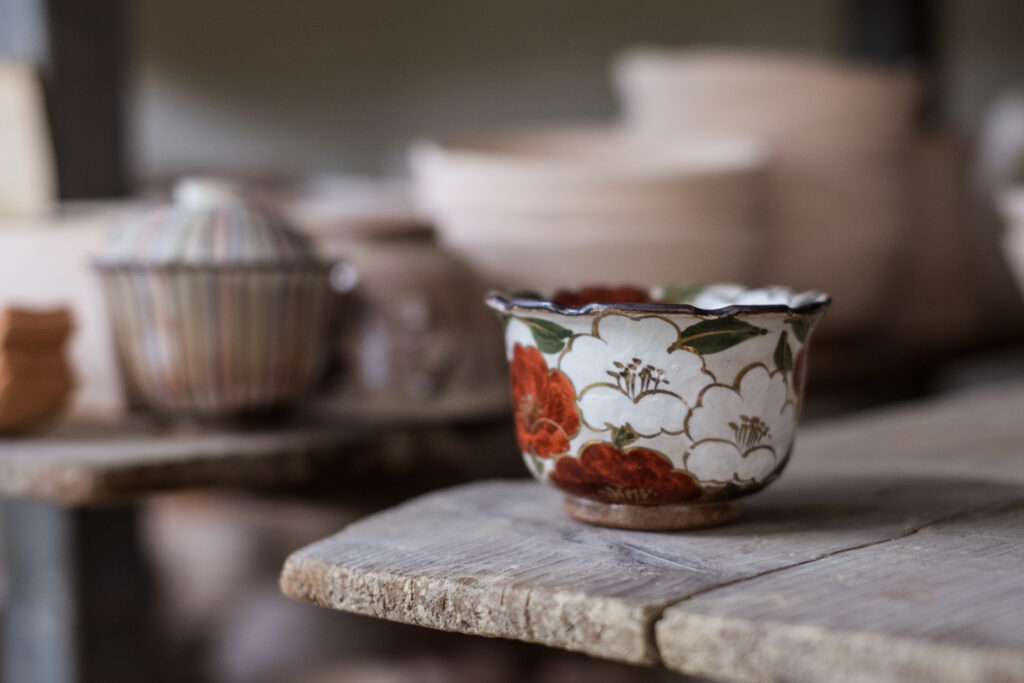 Hello Reader,
We hope you like Japanese pottery because today we're heading to Shunzan-gama, Kyoto pottery studio specializing in Kiyomizu ware.
Kyo-yaki / Kiyomizu-yaki is Kyoto-style pottery that was originally produced in Higashiyama area, on the slopes leading to Kiyomizu temple (hence the name). It is recognisable by its poetic decorative style inspired by the works of Ninsei and Ogata Kenzan, illustrious artists of the Edo period.
Shunzan-gama is continuing the techniques and stylish designs of Kenzan, and visiting it will give you a precious insight into the everyday routine and inner workings of a modern-day Kyoto pottery studio. You will be able to watch artisans work and peep over their shoulders as they handle clay on a pottery wheel or shape it by hand to create one-of-a-kind pieces.
We love the richness of decorative patterns and colours of Shunzan-gama! Feel free to roam around and explore the shelves and all available space packed with treasures. You can't help but admire the variety of shapes and multitude of designs covering not only the traditional style expected from Kyoto pottery but also a boldly modern colourful approach to the objects we use in our everyday lives.
When you book your Shunzan-gama studio visit through us, a pottery painting and firing experience is included. Unlike other pottery hands-on offers available, this one doesn't require a couple months' waiting time and shipping fees, you can take your pottery creations home right away. We'll share our own experience next week, so stay tuned!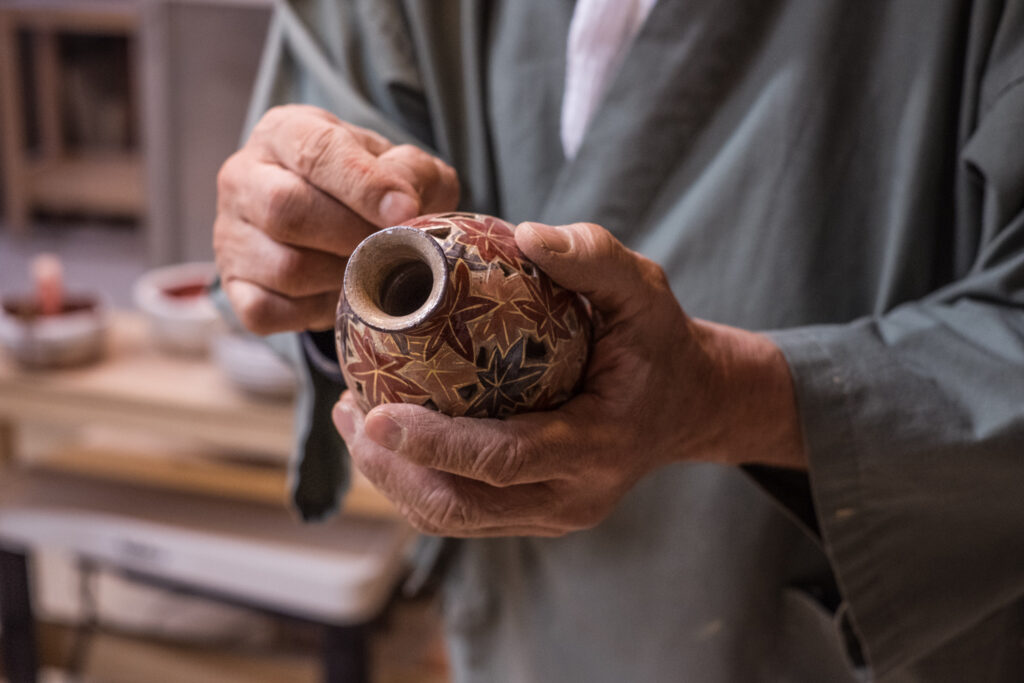 If you plan to visit the studio and learn more about Kyo-yaki / Kiyomizu-yaki pottery, book your experience here: Shunzan-gama
Words & images by Anastasiya Bulkavets (ArigatoCreative.co)