Blog
Pottery painting and raku firing experience at Shunzan-gama
2022/11/08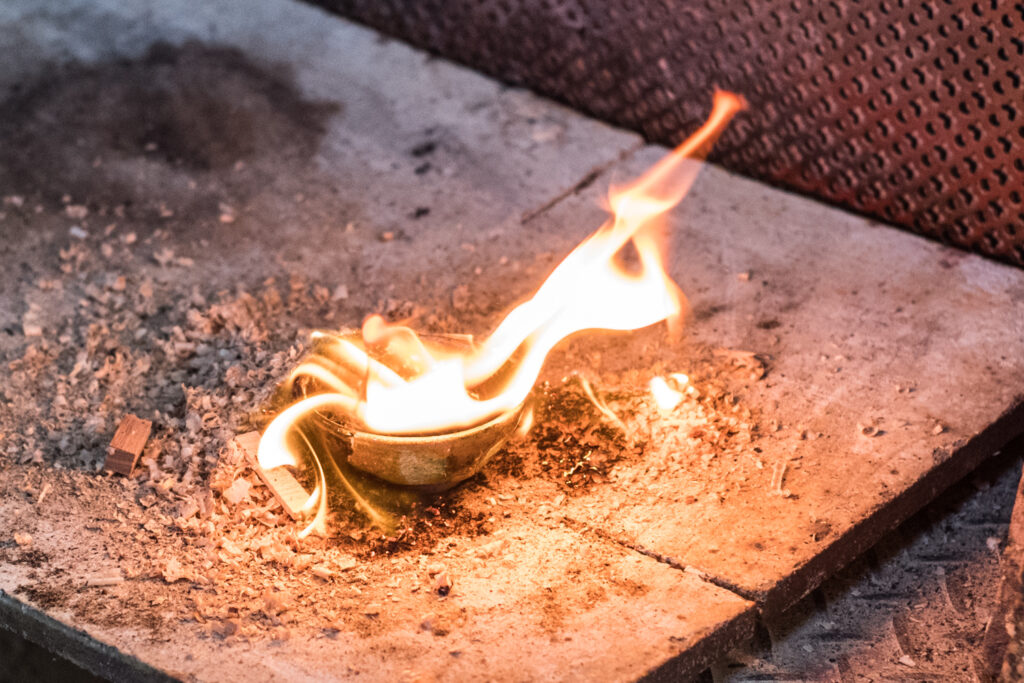 Dear Reader,
After exploring Shunzan-gama studio and its shelves and corners packed with pottery, I'm ready for a hands-on experience that consists of choosing two unglazed pottery items, glaze painting them and firing them in a kiln.
I chose a small vase and a cup. Three colours of glaze were prepared for me, and as it was my first try at a pottery painting, I decided to do something simple and opted for uneven polka dots on the cup and vertical stripes on the vase.
After painting, the pottery was placed in an electric kiln for 15 minutes. I couldn't wait to see how exactly it will be fired and what my amateurish patterns will become in the process.
When I heard about the firing experience at Shunzan-gama, I didn't expect my pottery to be literally put on fire, but it was a pleasant surprise! Raku firing involves removing blazing hot pottery pieces from the kiln and sprinkling some sawdust over them. Due to the high temperature of the pottery, the sawdust combusts giving a beautiful silvery shine to the glaze. After that, the item is cooled off in a bucket of cold water and thoroughly rinsed to wash away any unwanted soot. As it is very dangerous to handle the hot kiln, the pottery removal is made by an experienced craftsman, but you can have some fun with a careful sprinkling of the sawdust if you're up to the challenge.
I liked the result of firing on my hand-painted pottery. I always enjoyed collecting one-of-a-kind pottery, and these two pieces will be a welcome addition to my collection. And as I've mentioned in my previous post, I didn't need to wait 1-2 months for them to be shipped to me, I just took them home at the end of the experience.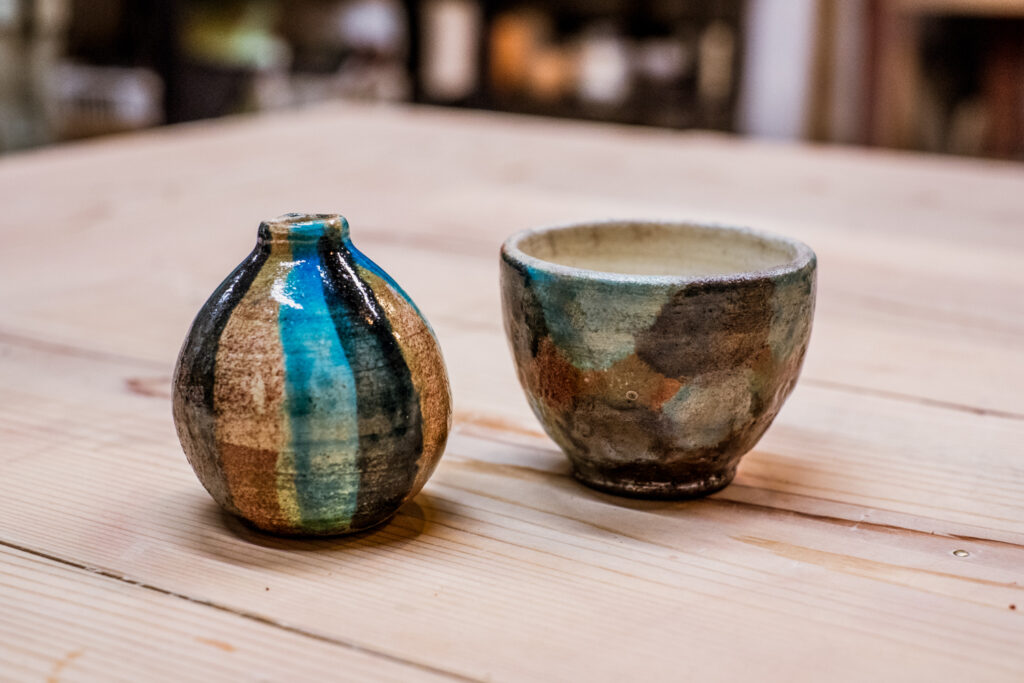 If you plan to visit the studio and learn more about Kyo-yaki / Kiyomizu-yaki pottery, book your experience here: Shunzan-gama
Words & images by Anastasiya Bulkavets (ArigatoCreative.co)