Blog
Atelier visit to Asada Kawara, the only remaining manufacturer of Kyoto handmade roof tiles
2022/10/11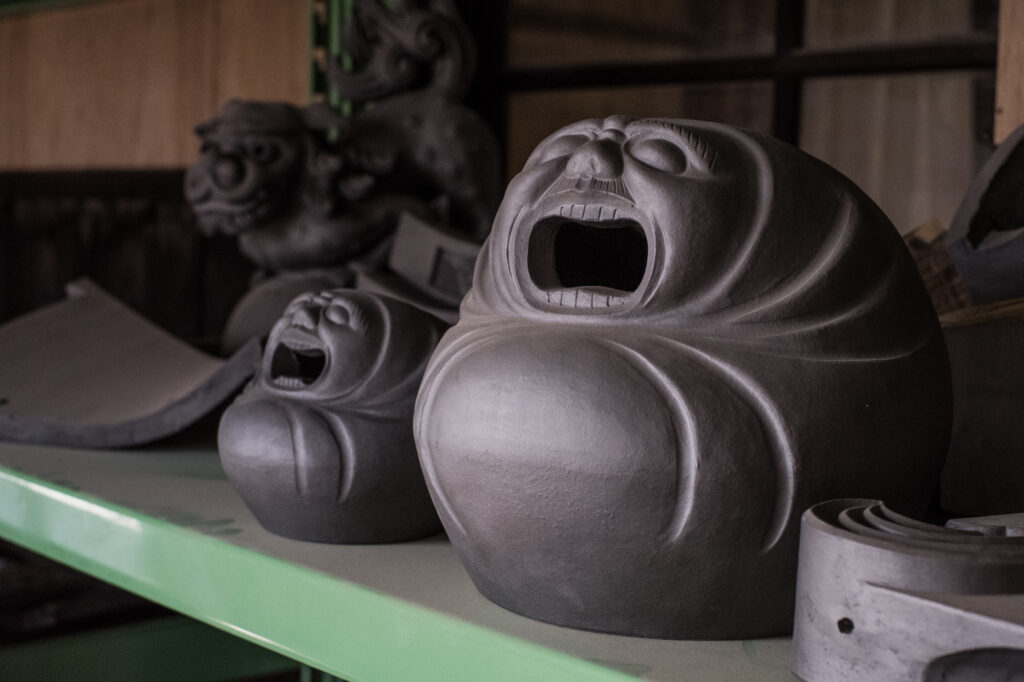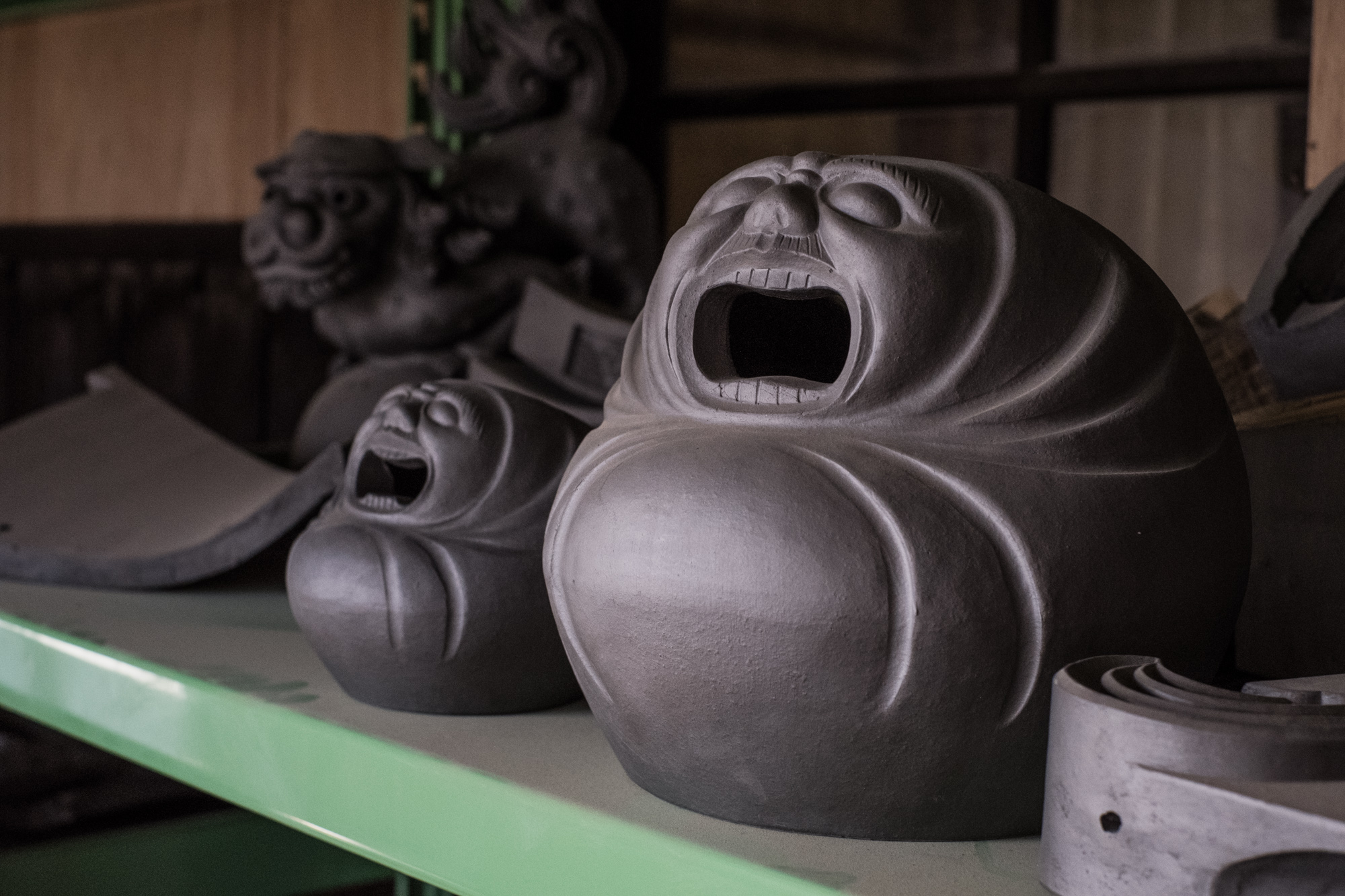 Hello Reader,
Today, we're heading to a curious place – a roof tile factory producing traditional Kyoto tiles, Kyo-gawara. If you have ever been to Kyoto, you may have noticed the beautiful silvery sheen of the roof tiles covering local temples and machiyas (traditional townhouses).
Kyoto roof tiles are appreciated for their outstanding qualities: durability to acid rains and ultraviolet rays, fire resistance due to firing at high temperatures, soundproofing and insulation that keeps you cool in summer and warm in winter.
Asada Kawara manufactures not only regular roof tiles but also special ones, such as Onigawara (demon face tiles used in Buddhist temples) and Shoki-san (a figure of a bearded man usually placed above the entrance of machiyas); both serve the purpose of warding off evil spirits.
Masahisa Asada, the 3rd generation artisan of Asada Kawara, remains the only active master craftsman of handmade tiles in Kyoto and the guardian of their manufacturing techniques. His company also handles the restoration of historical buildings, reproduction of old types of tiles and roof repairs due to damage caused by typhoons and earthquakes.
Besides crafting traditional Kyoto tiles, Asada-san also likes to explore new technologies and develop new products. He showed us his latest passion project: beautiful water-absorbing coasters silk-screen printed with various traditional and modern patterns.
If you live in Japan, you can order them from our museum's online shop: https://mocad-shop.com/products/kawara-coaster
Next week, check our blog for a mini-interview with Asada-san, and in 2 weeks tune in for the report of our Shoki-san making experience.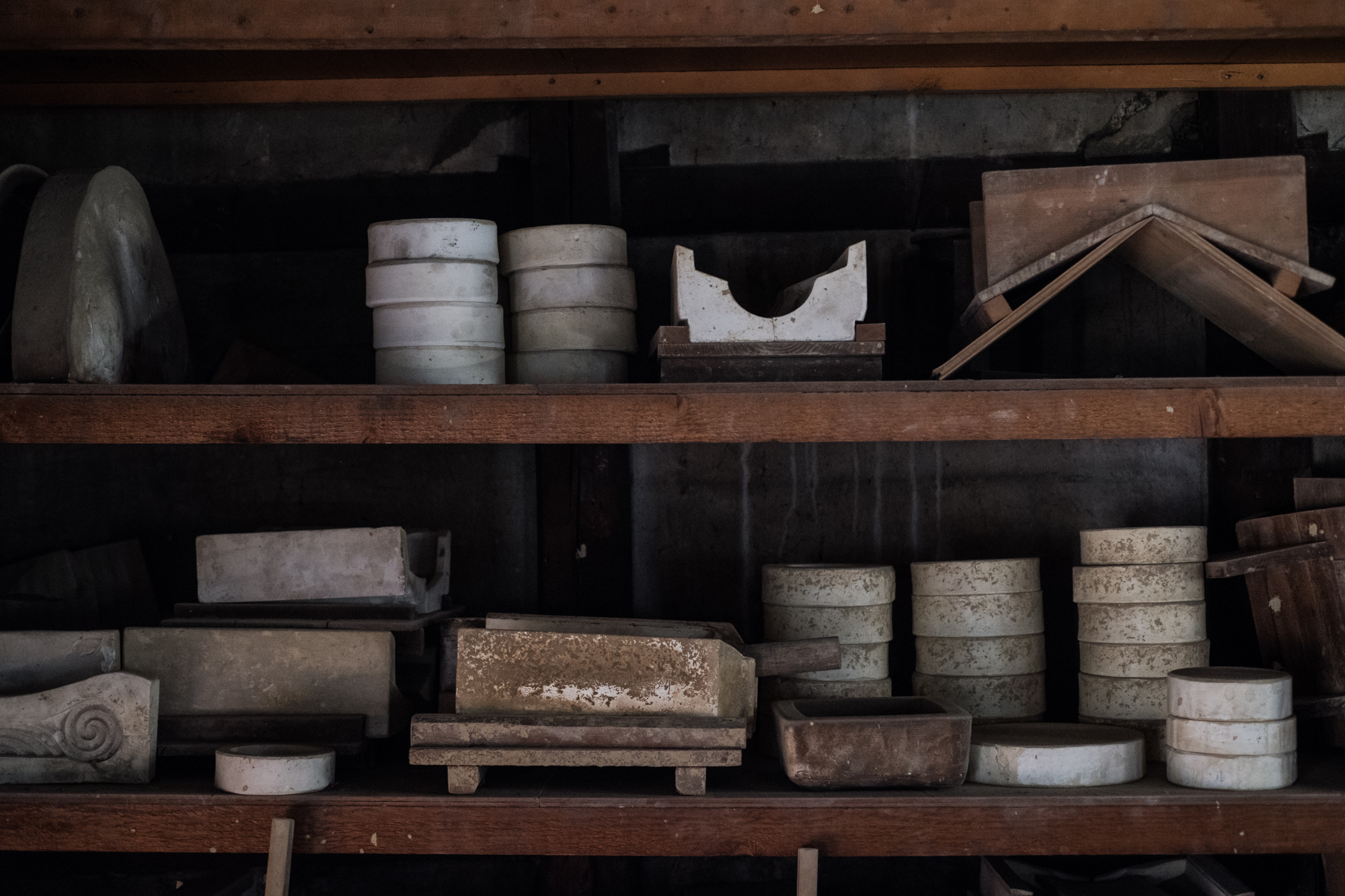 If you plan to visit the atelier and learn more about Kyo-gawara, book your experience here: Asada Kawara Factory
Words & images by Anastasiya Bulkavets (ArigatoCreative.co)