Search criteria

検索中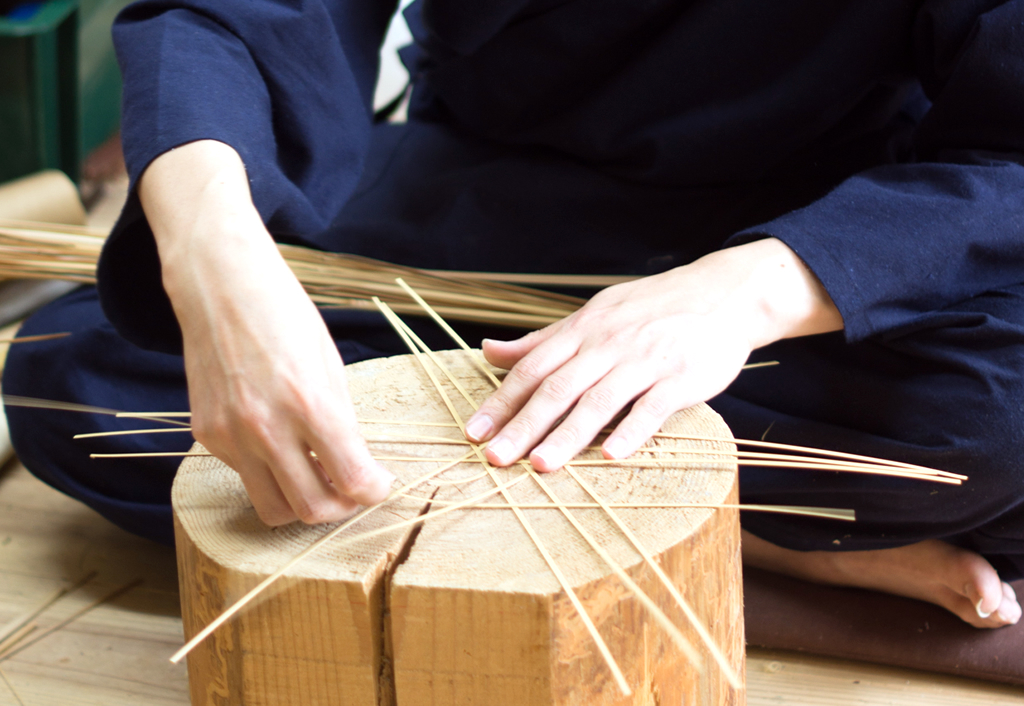 Holiday
Irregular holidays
Business hours
9:00~17:00
Workshop info

Traditional bamboo craft in modern Japanese lifestyle
Japanese art of bamboo weaving and plaiting takes full advantage of the strength and flexibility of bamboo strips to produce high-quality baskets. Meet the artisan who went further and challenged himself to create elegant bags using the traditional basket-making technique. The various processes involved in the creation of a hand-woven bag, such as bamboo splitting, weaving, lacquer applying and sewing, are all done by one person with a scrupulous attention to detail. It is said that it takes 3 years to learn how to split bamboo properly: mastering the Japanese weaving and plaiting techniques requires long-time training and effort. 8 basic ways of bamboo weaving unfold into infinite variations of shapes and patterns.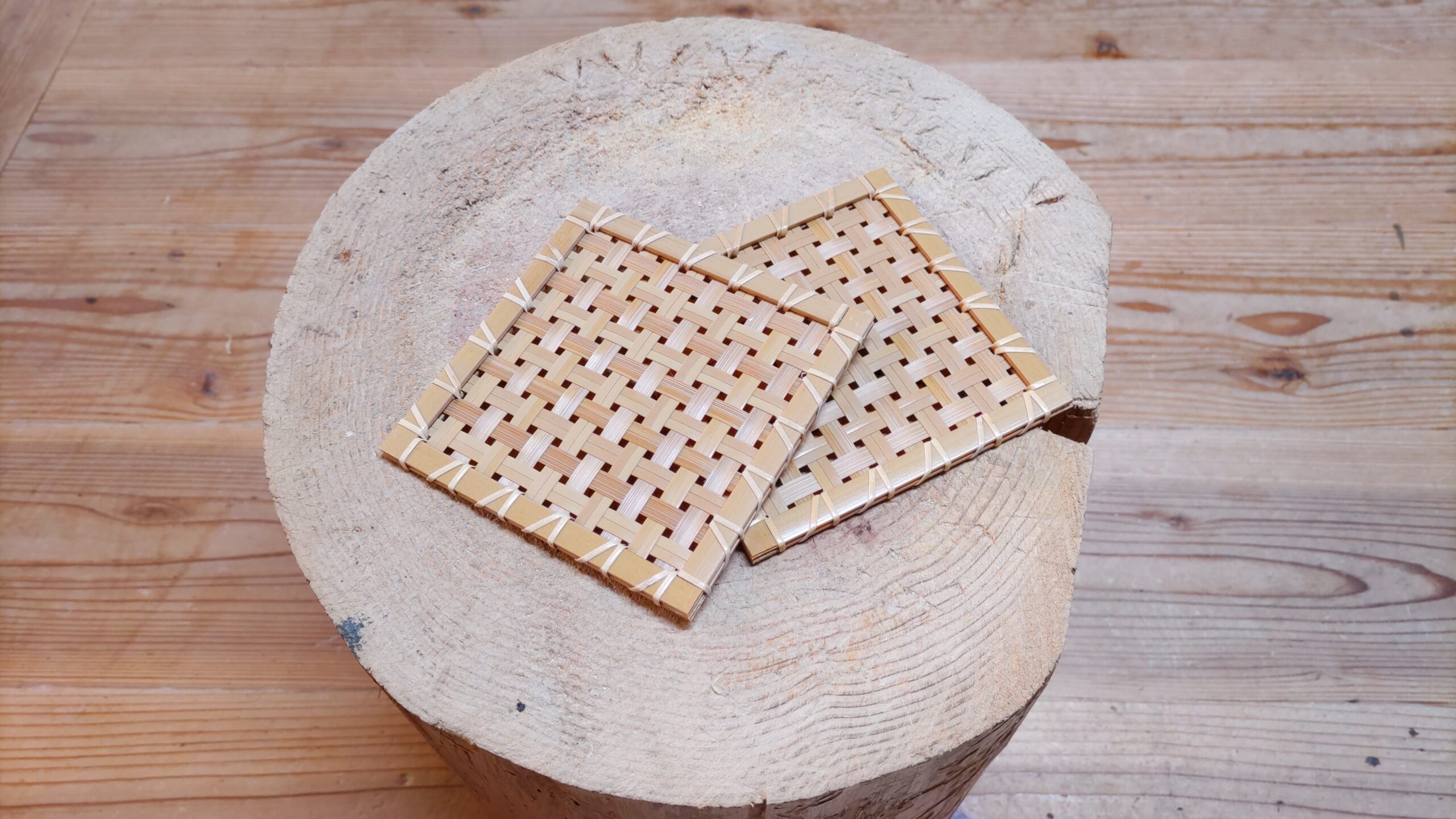 Watch how a piece of cut bamboo gradually becomes a handwoven bag. And participants will try their hand at weaving "coasters" using " Madake," a famous bamboo in Kyoto, guided by a craftsman specialized in bamboo crafts of Kyoto.
Show detail
Reservation deadline:
3days before
Number of participants:
2~4 people
It takes about 6 months for delivery of special orders such as bags.
Time Required:
about
1.5
hour
Workshop visit
Translate
As part of my Surviving Hands project, I visited a couple of artisans in Kyoto. Kyoto Artisans Concierge helpe...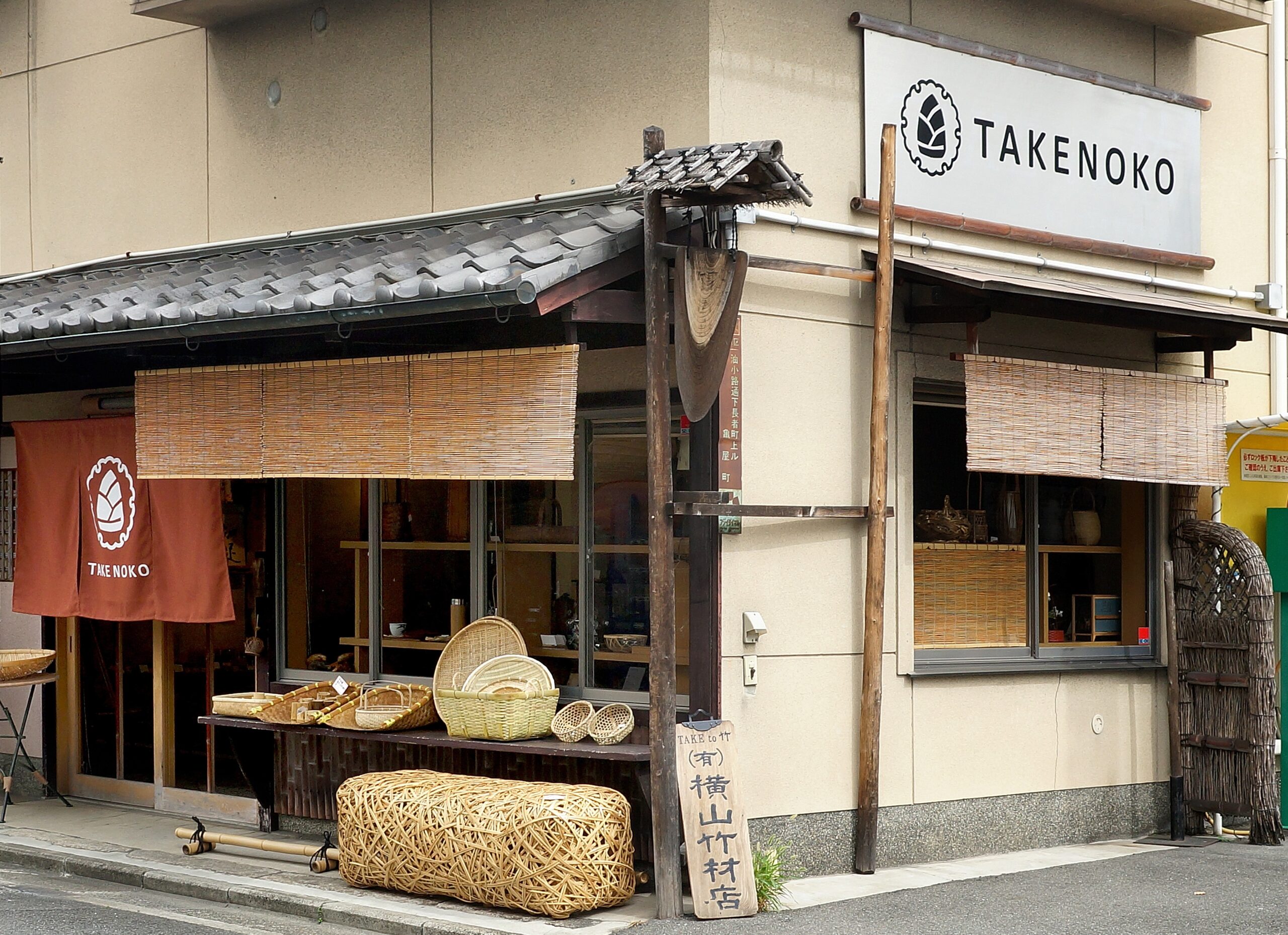 Holiday
日曜日・祝日
Business hours
09:00~17:00
Workshop info

Founded in 1919, Yokoyama Chikuzai-ten has been preserving the traditional techniques handed down by "Kyoto's bamboo craftsmen".
The company produces traditional bamboo materials such as Kyo-mei-take and sukiya tea ceremony materials, Japanese style building materials, garden materials, and bamboo crafts.
We are a bamboo materials store that also handles work for important cultural properties, shrines and temples.
TAKENOKO also provides hands-on classes in addition to selling bamboo handicrafts.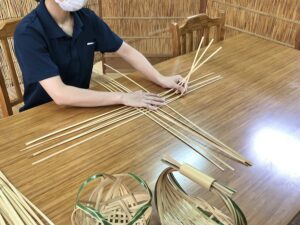 Atelier visit
Workshop
Shopping
This plan includes both a studio tour and a bamboo basket making experience.
Show detail
| | |
| --- | --- |
| Reservation deadline: | 3days before |
| Number of participants: | 2~8 people |
Credit card OK
TAX Free OK
Time Required:
about
2
hours