Workshop Information
[001-01]Atelier visit (with 1 small bamboo basket offered)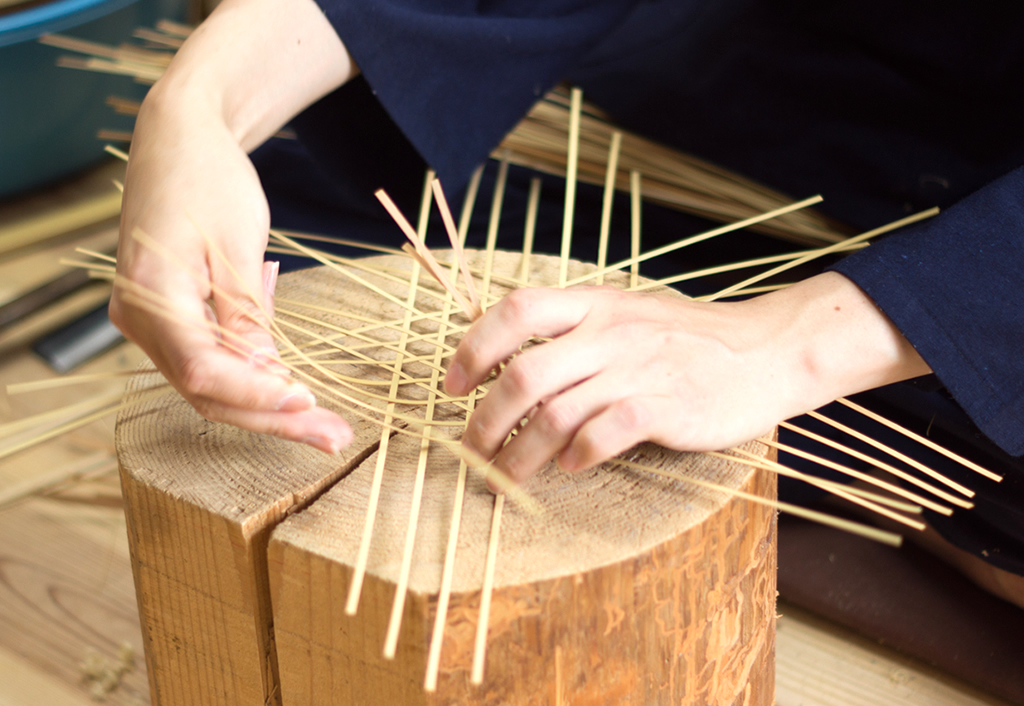 Watch how a piece of cut bamboo gradually becomes a handwoven bag.
After listening to an overview of bamboo craft history and a short explanation of the work process, you can observe different bag making techniques from preparing the necessary materials by splitting the bamboo and peeling off its skin to the actual weaving of the obtained long thin strips of bamboo skin. During the preparation of materials used for the bag making in the workshop, you may notice that in reality only a small proportion of bamboo is used to make a finished product. Almost 80% or more of the initial amount of bamboo is thrown away during the process. You can also feel a strong commitment of the artisan to his craft.
| | |
| --- | --- |
| Location: | Inside of the atelier・Indoors |
| Reservation deadline: | 2days before |
| Facility conditions: | Chair / Shoes off |
| Number of participants: | 1~4 people |
| Photography: | ◯ |
Time Required:
about
1
hour
Reviews
Workshop visit

Translate

★★★★★ C. C. Attended as friends

As part of my Surviving Hands project, I visited a couple of artisans in Kyoto. Kyoto Artisans Concierge helped me to find them and to organise my visit while I was in Kyoto. The two artisans I met were very kind and helpful, also they let me take some pictures and discuss about their story and how they started as craftsmen. I will surely include them in my project and the next time I visit Kyoto, I will again get in contact with Kyoto Artisans Concierge, they are an amazing organisation.