Blog
Mini-umbrella making experience at Hiyoshiya
2023/07/11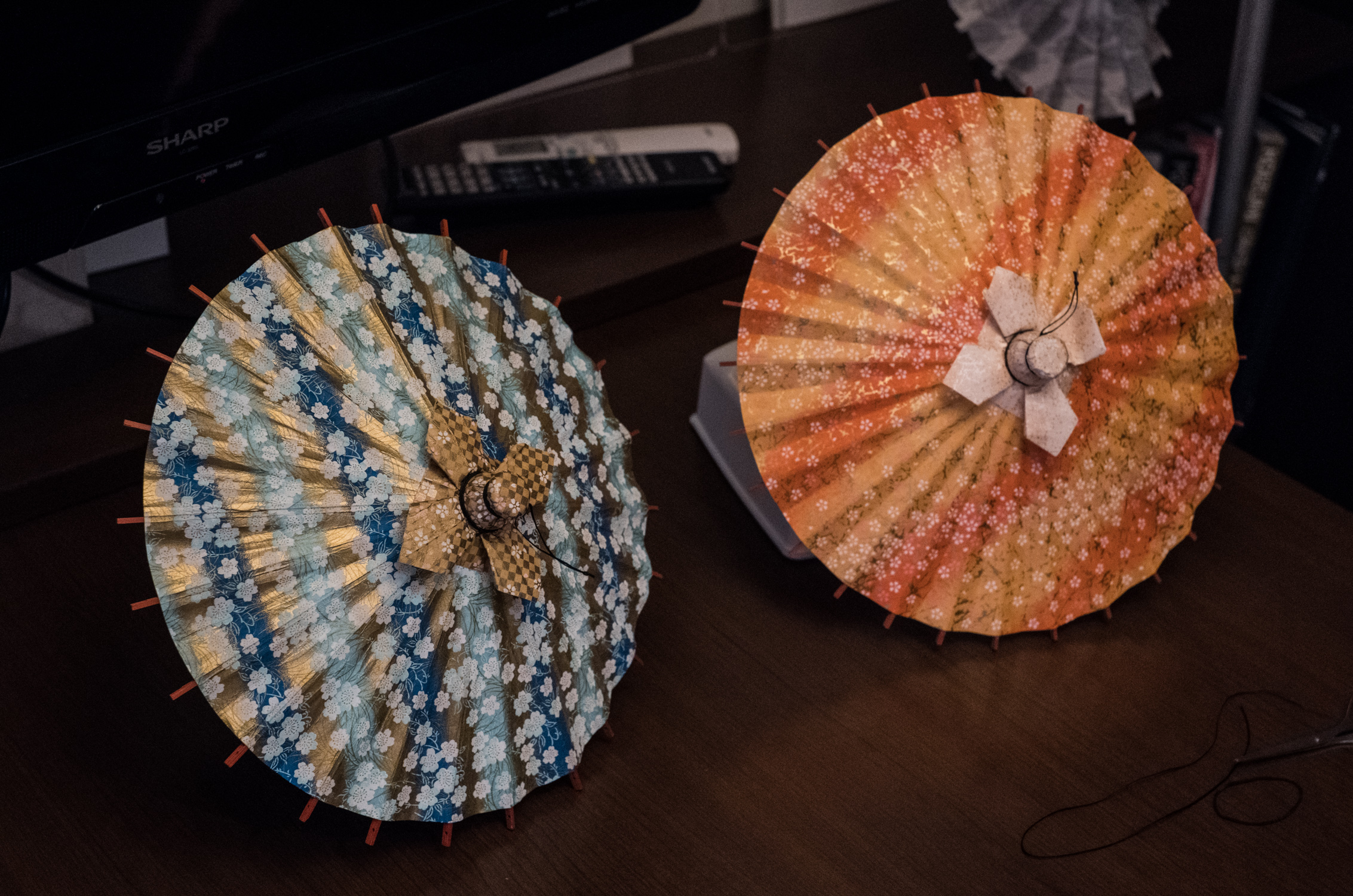 Dear Reader,
A couple of weeks ago, we visited Hiyoshiya, a traditional umbrella maker in Kyoto, and took an exclusive peek at it's umbrella making and restoration studio. Beyond the umbrellas themselves, Hiyoshiya also offers workshops for those who wish to experience the art of wagasa first-hand. In these workshops, you can learn the basic umbrella making techniques by creating your very own miniature version of an iconic Japanese umbrella. It's an opportunity to immerse yourself in the craft and gain a deeper appreciation for the intricate process behind these stunning creations.
The artisans at Hiyoshiya are passionate about sharing their knowledge and preserving this traditional craft. You will be guided by Katsuhiro Onodera (check out our interview with him if you haven't yet), who will happily offer insights into the techniques of umbrella making.
The first step is to choose the pattern of the paper that you will affix to a meticulously prepared bamboo frame with ribs. After verifying that the spaces between all the ribs are more or less even, you'll cover the ribs with a special glue made from tapioca before carefully affixing the paper. Then, you'll delicately apply pressure on each rib to make sure that the glue sets and leave the umbrella to dry for approximately 30 minutes (the time that will pass very quickly because you'll be given a tour of the studio).
After the tour of the studio, you'll gently form the folds of the umbrella and attach the square paper cap on the top of it.
Upon completion, your miniature wagasa becomes more than a mere souvenir; it transforms into a cherished memento of your journey through the secrets of Kyoto craftsmanship.
If you plan to visit the studio and learn more about Kyoto-style umbrella production, book your experience here: HIYOSHIYA
Words & images by Anastasiya Bulkavets (ArigatoCreative.co)