Blog
Interview with Katsuhiro Onodera, Kyo-wagasa artisan from Hiyoshiya
2023/06/27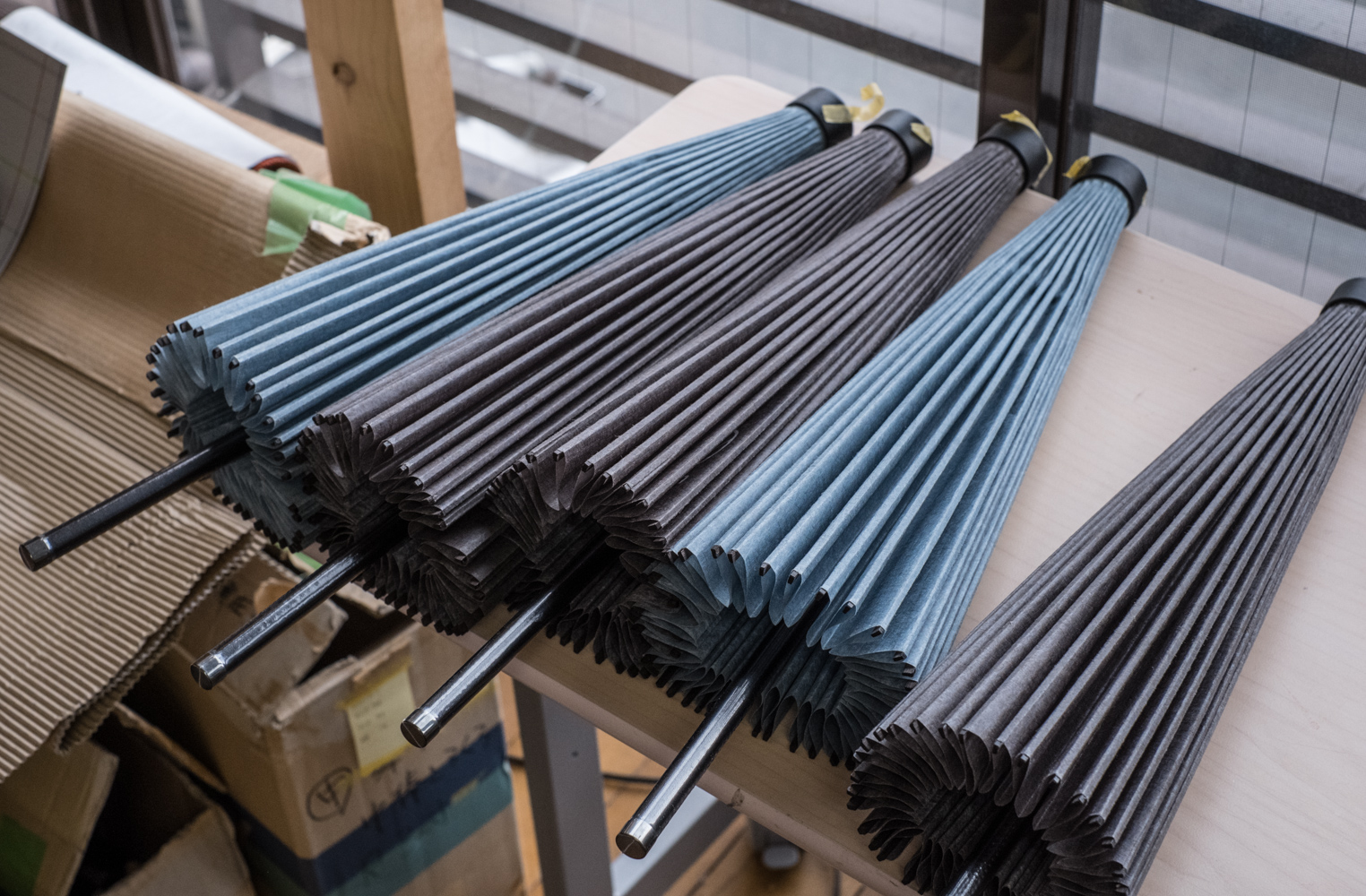 Please tell us a little about your background. What in your personal life has influenced you to choose your career?
From sales of konbu to currently working at Hiyoshiya, I have been in charge of Kyoto products for a long time.
In my personal life, I am attracted to places such as the Kamogawa River and the Imperial Palace rather than sightseeing spots, and to food such as pickles and kelp, and to the culture that flows in inconspicuous places in Kyoto.
I have chosen my current job in order to carry on the culture that has been flowing in Kyoto for a long time.
What is the biggest challenge that you have encountered on your professional journey?
I was involved in a trading company called Kyoto Amplitude, which had just been established in 2022, in my capacity as Hiyoshiya's representative. It's a trading company that wholesales Kyoto traditional skills in interior design, but at the time it had just been established and there were a lot of firsts. It was difficult because we had to introduce not only Hiyoshiya but also various other traditions of Kyoto.
What do you love about what you do?
There are only a few places that actually make Japanese umbrellas, so I focus my attention on repairing large umbrellas for temples and shrines.
Although no two restoration projects are ever the same, I find it interesting how one job leads to the next one.
Could you please describe your typical working day?
In the morning, I tackle correspondence tasks and business meetings, and in the afternoon, I handle umbrella projects.
What are the sources of inspiration for your creative work?
My inspiration is not to be obsessive about things, but rather to find out how I can adapt my craftsmanship skills to modern lifestyle and what is in demand.
"Tradition is Continuing Innovation" is the motto of our company.
What are your plans and goals for the next couple of years? What do you wish to achieve?
We offer a mini wagasa (Japanese umbrella) making experience and a mini Kotori lamp making experience, so I would be happy if as many people as possible could experience Kyoto traditions and innovations through these activities.
Please tell us why would you recommend your work/products to craft and design lovers. What positive impact they can make on people's lives?
Hiyoshiya's lighting products, such as Kotori, are developed with designers. They are not bound by tradition, but are shaped to suit today's lifestyle, so they can be considered wonderful and sensibly modern.
I believe that soft light creates warmth in our lives.
The traditional Japanese umbrella also has a simple but well thought-out structure made of bamboo and Japanese paper. I invite you to pick one up and try it for yourself.
If you plan to visit the studio and learn more about Kyoto-style umbrella production and restoration, book your experience here: HIYOSHIYA
Interview, translation & images by Anastasiya Bulkavets (ArigatoCreative.co)