Blog
Kyoto crafts shopping spotlight: bamboo goods galore at TAKENOKO shop
2023/04/04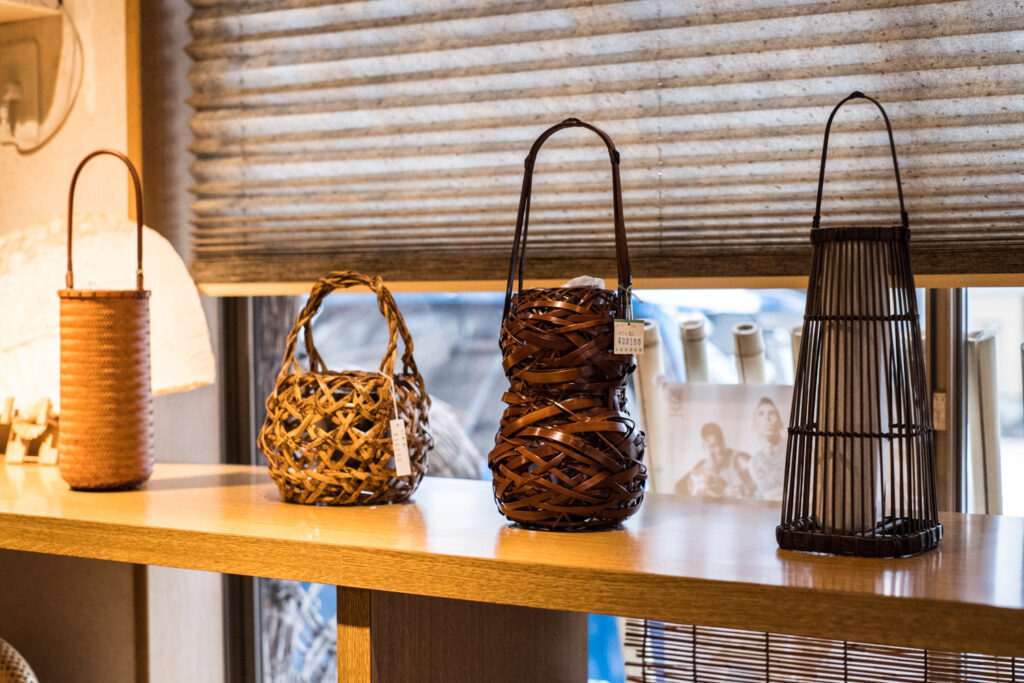 Dear Reader,
In our previous post regarding the bamboo basket weaving experience offered by Yokoyama Bamboo Products & Co., we mentioned TAKENOKO, the company's bamboo crafts shop that offers a glimpse into the rich cultural heritage of Kyoto.
Upon entering the shop, you'll be greeted with an array of bamboo products, from woven baskets and trays to tea ceremony utensils and pieces of furniture. The craftsmanship and attention to detail in each item are truly remarkable, and it's easy to see why bamboo has been used for centuries in Japan for its strength, durability, and versatility.
In addition to its traditional bamboo products, TAKENOKO also offers modern and innovative designs that incorporate bamboo in new and exciting ways. From lighting to stylish home accessories, the shop showcases the versatility and adaptability of this ancient material.
If you're lucky, you'll also be able to watch a skilled artisan at work in the back of the shop and observe the process of bamboo weaving and shaping into intricate designs.
The company's commitment to preserving traditional bamboo crafts while also embracing modern design is a testament to the adaptability and versatility of this ancient material, and a reminder of the importance of preserving and celebrating traditional crafts in today's fast-paced world. Whether it's a small souvenir or a larger piece of furniture, each item is a testament to the skill and artistry of Japan's traditional craftspeople.
TAKENOKO shop address: 〒602-8062 Kyoto, Kamigyo Ward, Kameyacho, 155 (Google Maps link →)
If you plan to visit the studio and learn more about Kyoto bamboo production and crafts, book your experience here: Yokoyama Bamboo Products & Co.
Words & images by Anastasiya Bulkavets (ArigatoCreative.co)