Blog
Bamboo basket weaving experience at TAKENOKO
2023/03/21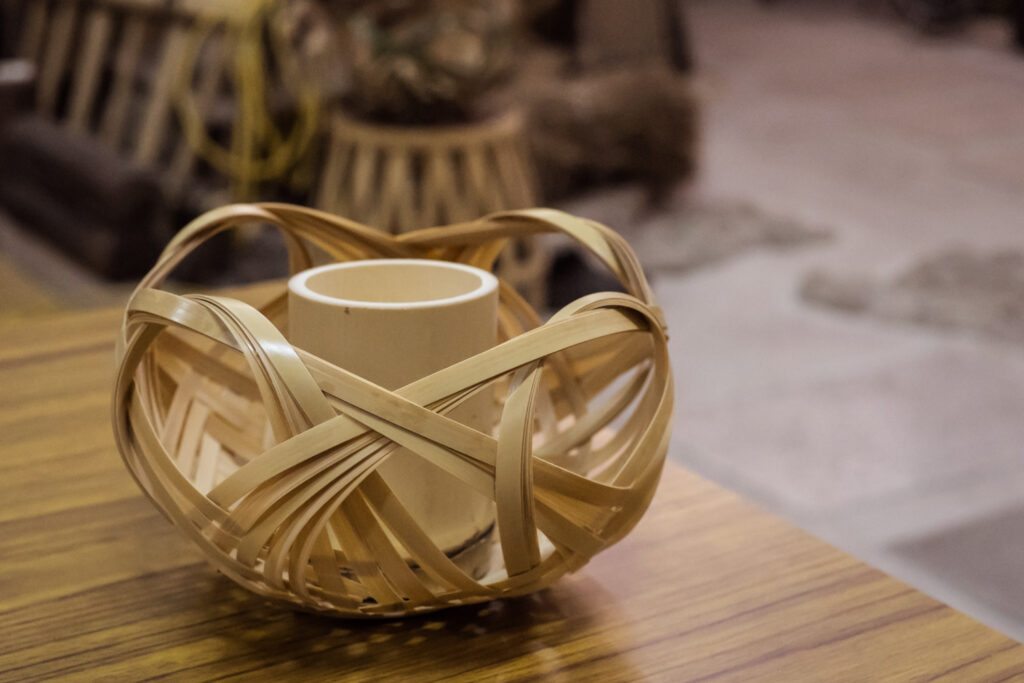 Hello Reader,
One of the most popular handicraft products offered by Yokoyama Bamboo Products & Co. is their bamboo baskets. These baskets are woven by hand using traditional techniques that have been passed down through generations of craftsmen.
Bamboo basket weaving is included in the company's workshop visit, so don't miss a chance at the experience if you're interested in learning about this fascinating craft.
Upon arrival, you will be greeted by a friendly staff member who will introduce you to the art of Japanese bamboo basket weaving. The workshop is designed to accommodate both beginners and experienced handicraft lovers. You will be guided through each step of the process, from weaving the first couple of bamboo strips to finishing the final touches.
As you weave your basket, you will learn the different techniques used in the craft. The workshop is run with passion and attention to detail, and the instructor is dedicated to sharing their knowledge and skills with visitors from around the world. You'll be amazed to see what you can do with simple bamboo strips!
By the end of the experience, you will have created your own beautiful bamboo basket to take home with you. It is a tangible reminder of the skills you learned and the memories you made during your time at Yokoyama Bamboo Products & Co.
After you're done with your own basket, step into the adjacent Takenoko shop. Besides browsing of all the incredible products for sale, there's a chance to watch one of the bamboo artisans work with incredible precision and speed. The movements are so fluid that you cannot help but be mesmerized. The artisan's hands seem to have a mind of their own, weaving and shaping the bamboo with ease.
If you plan to visit the studio and learn more about Kyoto bamboo production and crafts, book your experience here: Yokoyama Bamboo Products & Co.
Words & images by Anastasiya Bulkavets (ArigatoCreative.co)