Blog
Kochi ware ceramics decorating experience at Koshun-gama
2023/02/14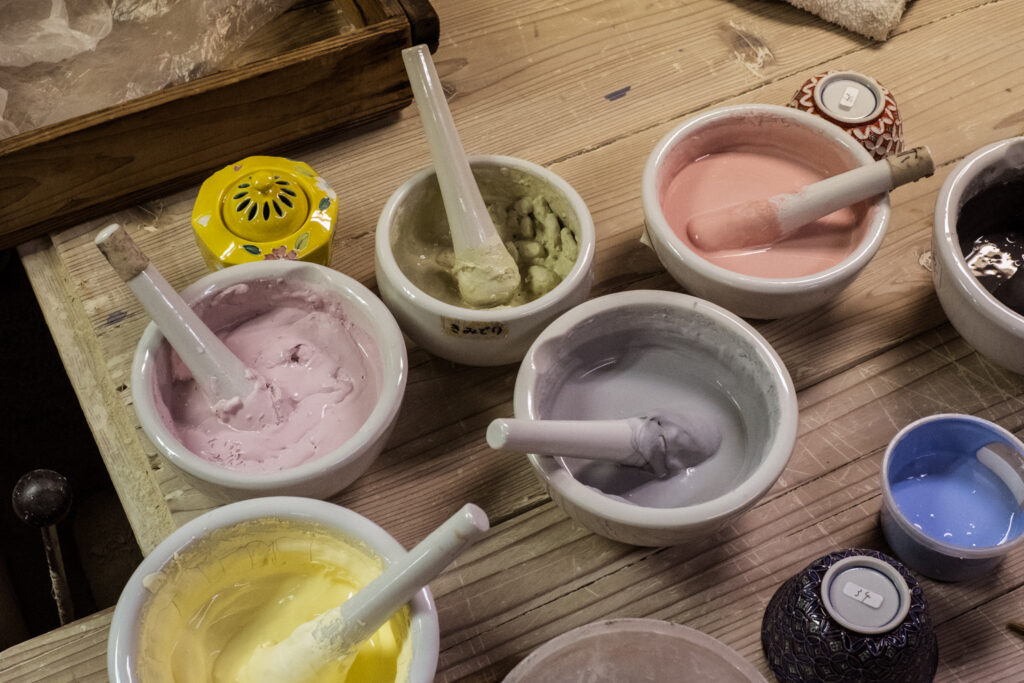 Dear Reader,
Last week, we introduced you to Koshun-gama, a studio dedicated to preserving the traditional techniques of Kochi ware in Kyoto.
When you book your visit with us, you can take part in an authentic pottery experience and immerse yourself in the traditions of Kochi ware.
The experience is a great opportunity to learn about the history of Kochi ware and the traditional Japanese pottery-making process. All materials and tools will be provided and Takashima-san, the owner of the studio, will be on hand to give guidance and assistance throughout the experience.
After a tour of the studio, you'll be invited to choose between two kinds of Kochi ware decorating experience: applying your own patterns to an unglazed mug and colouring a mug with the embossed patterns already applied.
The first one will be perfect for you if you wish to explore your creativity and create your own embossed design with the squeezable conical tool so essential to itchin, the traditional technique of Kochi ceramics.
If creating your own patterns looks too daunting, you can take a mug with raised pattern lines and decorate it by applying the coloured glazes provided.
Your creation will be fired and shipped to you at a later date (don't forget to leave your address and shipping fee at the end of the experience!).
Koshun-gama is the perfect place to explore the techniques of Kochi ware in Kyoto and create your unique piece of ceramics which will serve as a souvenir and lasting memory of your experience. You will also have the opportunity to purchase additional pieces of pottery from the studio as well!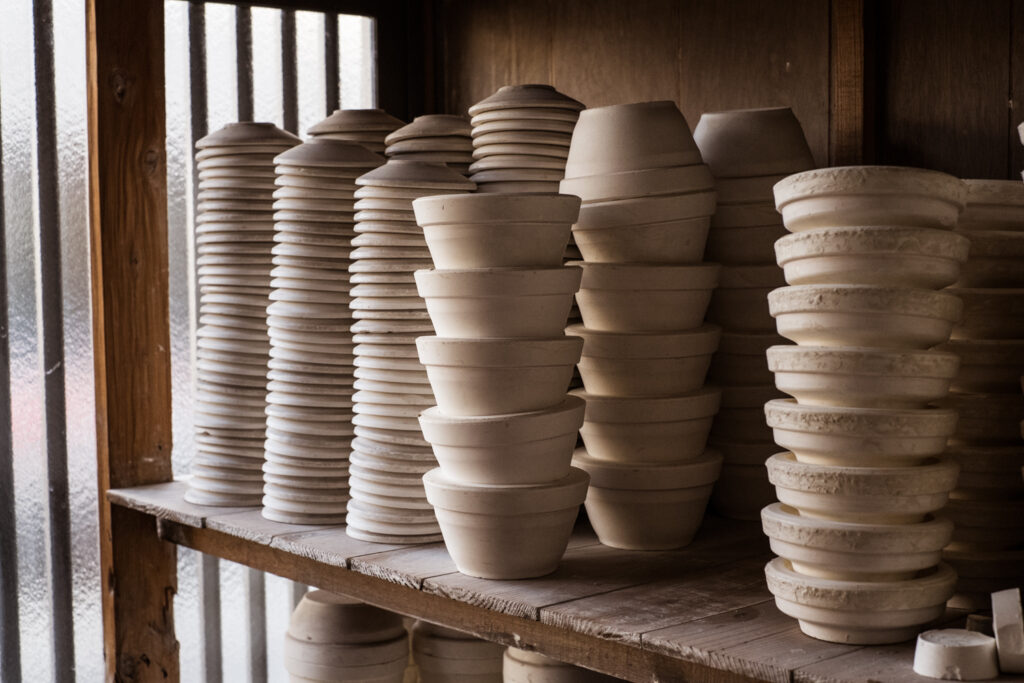 If you plan to visit the studio and learn more about Kyoto pottery and its tradition of Cochin ware, book your experience here: KOSHUN-GAMA
Words & images by Anastasiya Bulkavets (ArigatoCreative.co)