Blog
Studio visit to Koshun-gama, the brightest Kochi ware maker in Kyoto
2023/02/07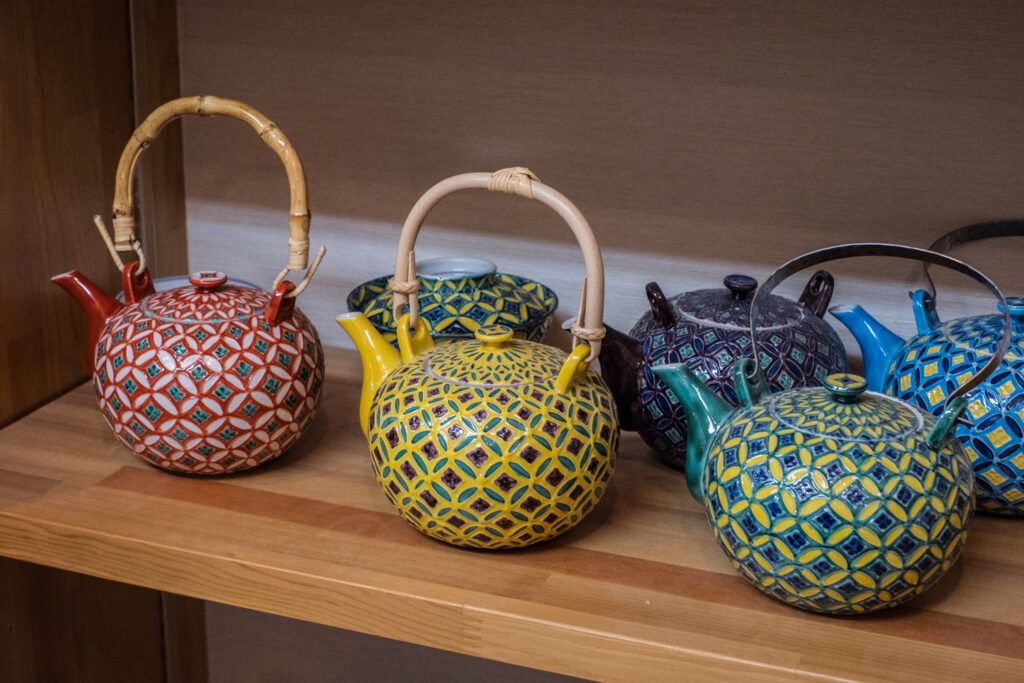 Hello Reader,
Today, we're introducing Koshun-gama, a ceramics studio specialising in the traditional art of Kochi ware (also known as Cochin ware) originally brought to Japan from southern China. Located in the historic Higashiyama district of Kyoto, the studio is run by Shinichi Takashima, a third-generation master craftsman. Koshun-gama has been producing Kochi ware since 1943 and is widely recognized as one of the highest quality producers of this traditional craft in Japan.
Kochi ware is characterized by its three-dimensional textures and patterns which are applied to unglazed clay with a squeezable conical tool (a technique called itchin) before being fired in a kiln at low temperatures. Koshun-gama's Kochi ware is made with the utmost attention to detail and is highly prized for its elegant design and high quality.
Shippo, or Seven Treasures, is the signature pattern of Takashima-san. It is a traditional Japanese geometric pattern regarded as auspicious and can be a multi-coloured one (as shown on the teapots in the first image of this post), as well as monochrome, and both are breathtakingly beautiful and memorable.
Visitors to the studio can appreciate the craftsmanship of the pieces on display in the shop and enjoy a hands-on experience of decorating their own piece of Kochi ware (we will tell you more about that next week). Also, don't hesitate to take a tour of the studio to soak in its creative atmosphere and take a peek at the artisan's commissioned pieces in the making!
If you plan to visit the studio and learn more about Kyoto pottery and its tradition of Kochi ware, book your experience here: KOSHUN-GAMA
Words & images by Anastasiya Bulkavets (ArigatoCreative.co)