Blog
Ceramic jewellery crafting experience at Soryu-gama
2023/09/05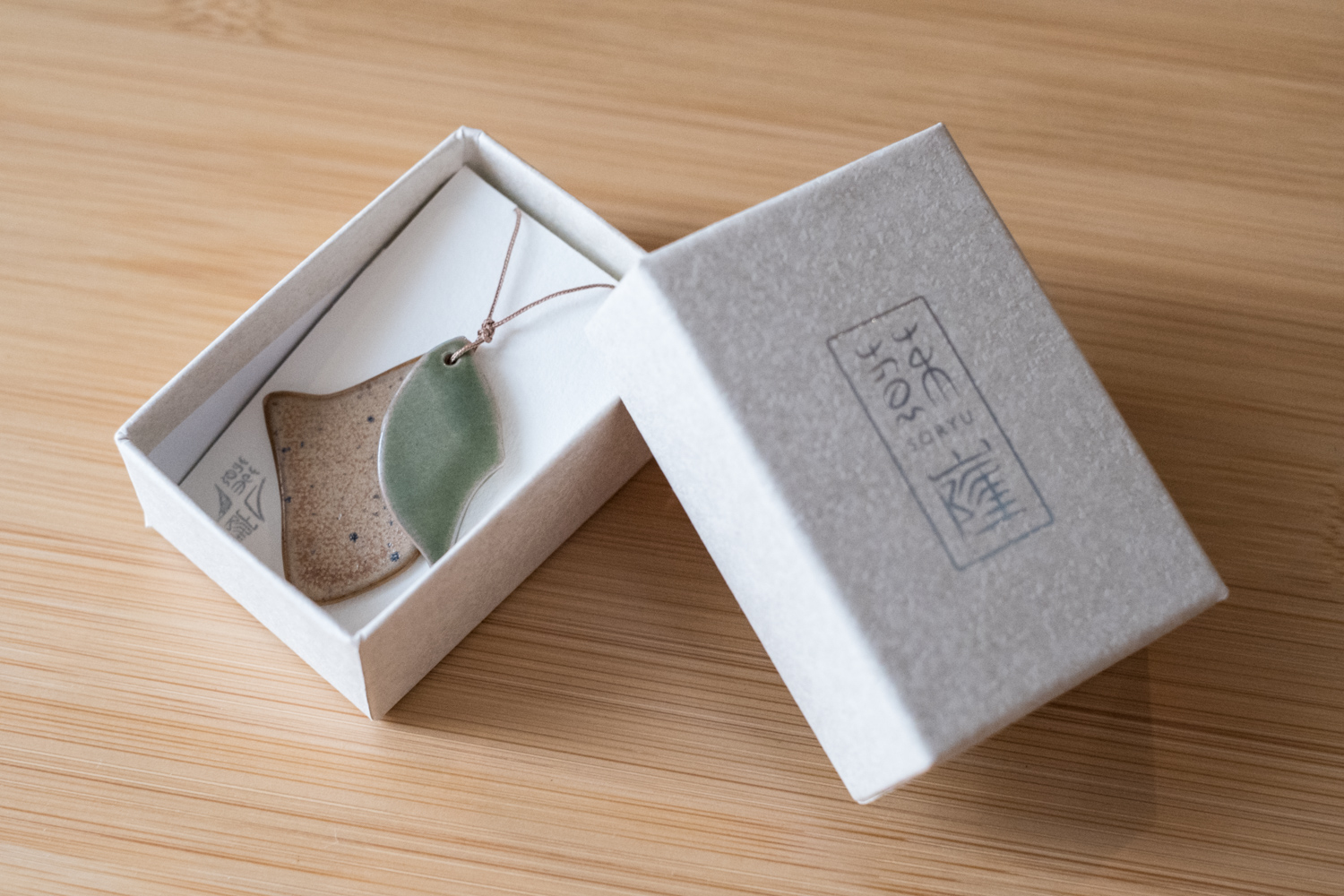 Dear Reader,
Recently, we've introduced you to Soryu-gama studio and interviewed Madoka Wakunami of its husband and wife artisan duo. If you wish to visit the studio (conveniently located in the vicinity of Kiyomizu-dera temple in Kyoto), you have two options: you can just pop in and have a look at the available products, or you can book an insider visit with us for an exclusive jewellery-making experience and a behind-the-scene peek at the processes and tools.
The jewellery you'll create will be a necklace with two overlapping ceramic shards. These shards appear when the thin layer of clay left on the potter's wheel dries and cracks naturally, creating unique forms that emerge without the addition of human hands and may never be repeated again.
You'll start by choosing 2 pieces of ceramic shards, one for the top layer and another for the bottom one. You'll also have a selection of 10 fabulous glaze colour variations to choose from for the ceramic pieces of your necklace.
Next, you'll clean the shards with water and a soft sponge and cover the reverse side of them with a special emulsion that prevents the glaze from adhering to it. After that, have fun stirring the coloured glazes of your choice and then carefully dipping the shards in them. With that, your part of the creative process is done! Your shards will be fired and made into necklace by the artisan later.
If you're a Japanese ceramics lover, feel free to use this opportunity to pick the artisan's brain about the tools and techniques they use in the studio to create timeless and at the same time practical pieces of beautiful Kyoto ceramics!
If you plan to visit the studio, learn more about the its pottery techniques and experience them first-hand, book your experience here: Soryugama
Words & images by Anastasiya Bulkavets (ArigatoCreative.co)