Blog
Interview with Madoka Wakunami, a celadon ware artisan
2023/08/22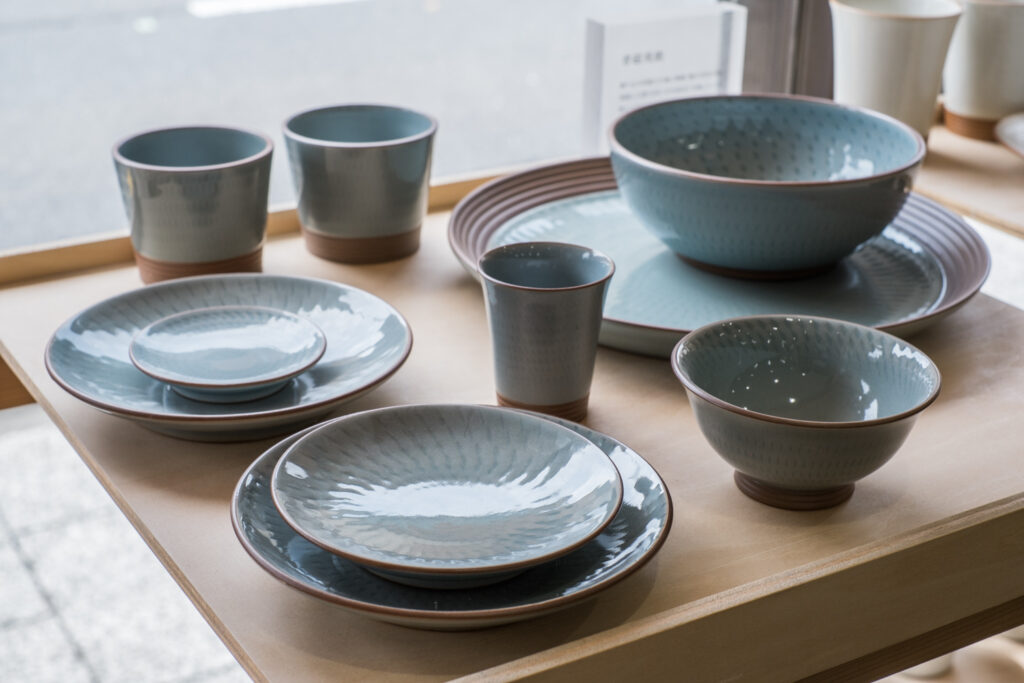 Please tell us a little about your background. What in your personal life has influenced you to choose your career?
I chose my current job because my husband and I were both born into families of ceramicists, so I naturally grew up with an affinity for ceramics and took this path.
What is the biggest challenge that you have encountered on your professional journey?
Every time I receive an order that I have never done before, I have to adjust the clay, glaze and technique from scratch, which is very difficult, but it has all become an asset. The biggest and the most difficult order that I've received was from Gion Sasaki, a three-star Michelin restaurant.
What do you love about what you do?
I'm in a place where I can help make someone smile and be happy when the pottery I have made leaves my hands and goes to its destination.
Could you please describe your typical working day?
The entire process of making ceramics, including wheel turning and glazing, is carried out in the gallery and studio, depending on the order and other factors. When customers come to the studio, I receive them, and they can see the actual production of the ceramics.
I work from 9am to 6pm, although the shop's opening hours are from 10am to 5pm.
What are the sources of inspiration for your creative work?
I get a lot of inspiration from seeing and experiencing different things and from conversations with customers.
What are your plans and goals for the next couple of years? What do you wish to achieve?
It's been seven years since we set up Soryu-gama kiln and we are now heading towards our tenth year in business. Also, my daughter is due to join the studio in two years' time, so I want to make sure we are ready to step up our game as Soryu-gama. At the same time, we are also planning to develop overseas sales channels (by actually travelling to other countries for workshops, marketing, etc.)
Please tell us why would you recommend your work/products to craft and design lovers. What positive impact they can make on people's lives?
The concept and thoughts behind the products are becoming more important nowadays, and Soryu-gama studio, which combines techniques from different production areas in Kyoto and Fukuoka, is able to offer an interesting background story. In the world of ceramics, celadon has an image of being expensive and for decoration, but the celadon ware of Soryu-gama, which incorporates folk craft influences, can be used on the dining table and enjoyed in everyday life. We hope that our beautiful blue ware will make people feel richer in spirit.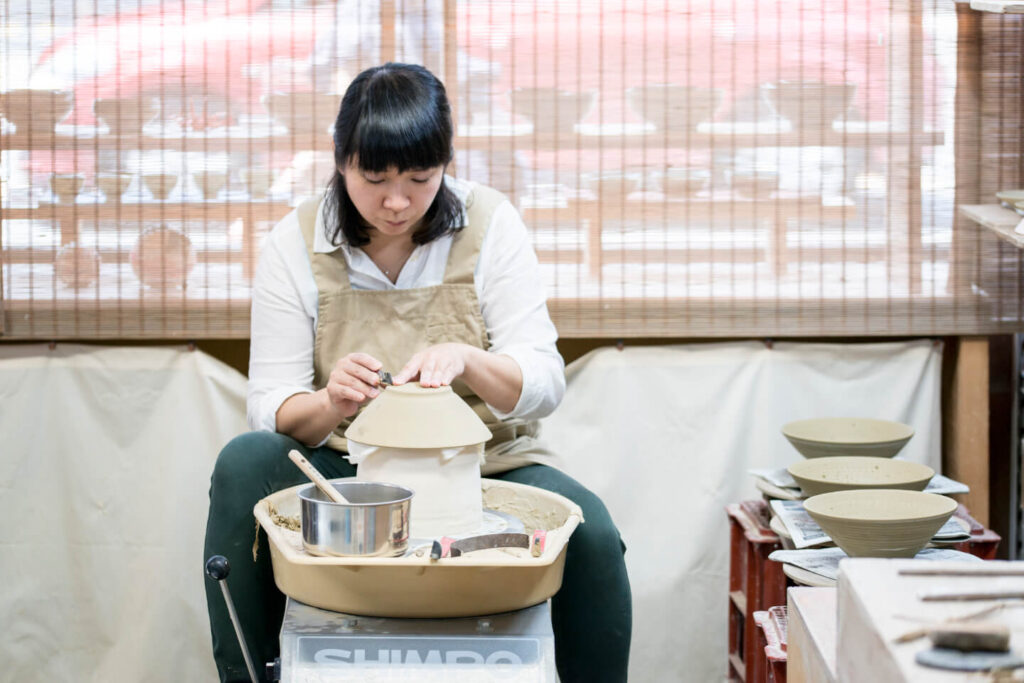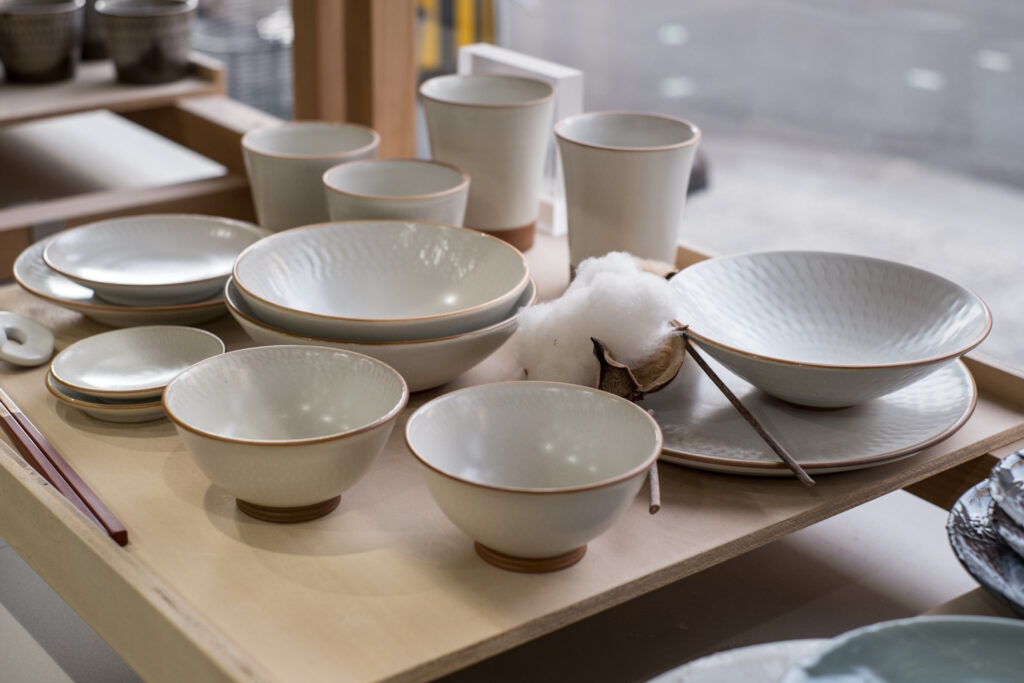 If you plan to visit the studio, learn more about the its pottery techniques and experience them first-hand, book your experience here: Soryugama
Interview, translation & images by Anastasiya Bulkavets (ArigatoCreative.co)