Blog
Studio visit to Yokoyama Bamboo Products & Co.
2023/03/07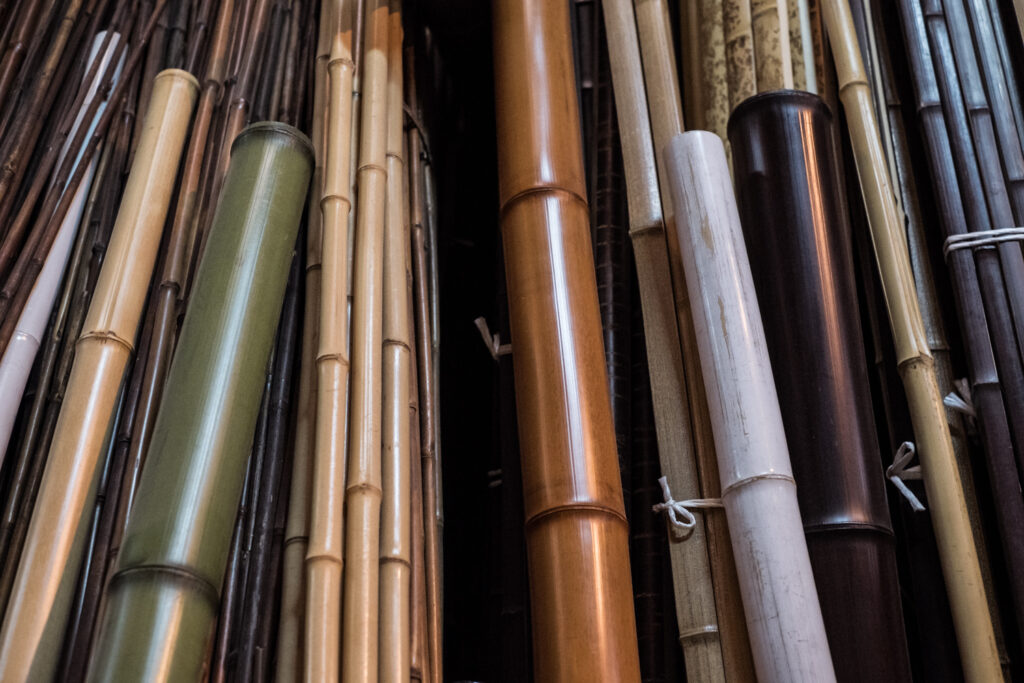 Hello Reader,
After visiting Takekobo Kisetsu and admiring the strength and beauty of Kyoto bamboo, we decided to learn more about it. Bamboo is a versatile material that has been used in Japan for centuries for everything from building homes to making utensils and baskets. It's known for its flexibility and light weight, making it the perfect material for a wide range of products.
Yokoyama Bamboo Products & Co. is a longstanding bamboo craft company in Kyoto that has been producing high-quality bamboo products for over 100 years. We have partnered with it to offer you an opportunity to visit the company's workshop and see firsthand the skill and craftsmanship that goes into each of its products.
One of the things that set Yokoyama Bamboo Products & Co. apart from other bamboo companies is its drive for innovation. In 2014, the executive director Yuki Yokoyama and his team succeeded to register their unique "anti-flame bamboo" technique that allowed them to use the material in interior construction (which was previously prohibited by the Fire and Disaster Management Agency).
When you visit the workshop, you get to witness one of the traditional bamboo processing techniques mastered by Yuki Yokoyama: the oil removal that requires heating the surface of bamboo poles over a gas burner and wiping the brought out natural oils with a cloth until their colour change from green to white.
You'll also have a chance to watch other craftsmen at work, take a look at the company's impressive bamboo storage, discover various kinds of high-quality Kyoto bamboo (Kyo-meichiku) and ask questions about this essential Kyoto traditional craft.
The company's store, Takenoko, also offers workshops and classes where you will learn traditional bamboo weaving techniques and create your own bamboo basket (stay tuned for our future post about that!).
If you plan to visit the studio and learn more about Kyoto bamboo production and crafts, book your experience here: Yokoyama Bamboo Products & Co.
Words & images by Anastasiya Bulkavets (ArigatoCreative.co)