Blog
A studio reopened after a CORONA pandemic (2)
2023/05/30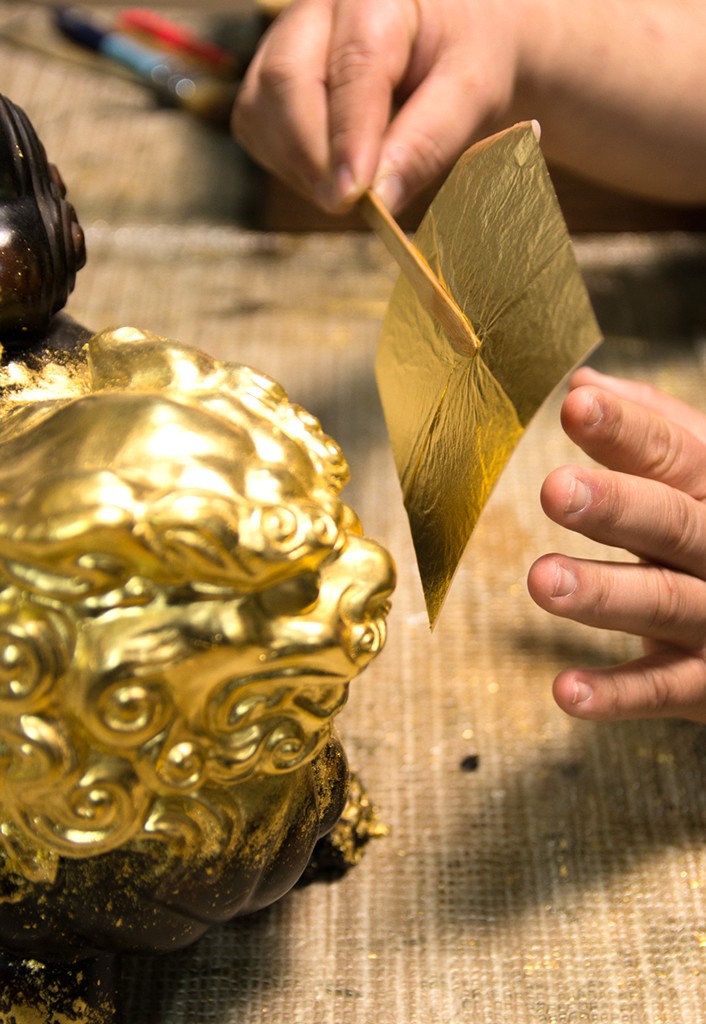 In Kyoto City, we often come across many foreign visitors exploring the city by public transportation. The number of applications through our matching website for the month of April was 13 times that of the same month last year. We are very happy to report that we had a very good start to the year thanks to the coincidence of the cherry blossom season.
 This time, we would like to introduce once again an artisan workshop that had been closed during the Corona pandemic and has opened its doors to us anew.
(2)Gold Leaf Stamping Studio TOKOWAKA
 The distinctive feature of Kyoto gold leaf stamping is "heavy stamping," in which the gold has a less glossy appearance. The fine craftsmanship of the gold leaf presser produces a variety of shades of gold leaf, even if they are of the same purity. 
 In the "Gold Leaf Pressing Experience," after a tour of the atelier, visitors will press gold leaf on a paperweight to make their own original piece of art. Participants will select pebbles of various shapes and try their own original paperweight using a glue (Kashu, normally lacquer) that does not cause allergic reactions to lacquer. 
 Click here to visit the workshop and sign up for a hands-on course. 
☞[008-01]Gold leaf stamping experience < Gold leafed glass bottle included as a special offer>
 Written, edited and translated by Yutaka Sato:Kyoto Museum of Crafts & Design. 
 Images by Kyoto Museum of Crafts & Design.