Blog
Studio visit to Nishikawa Paper Industry
2023/11/21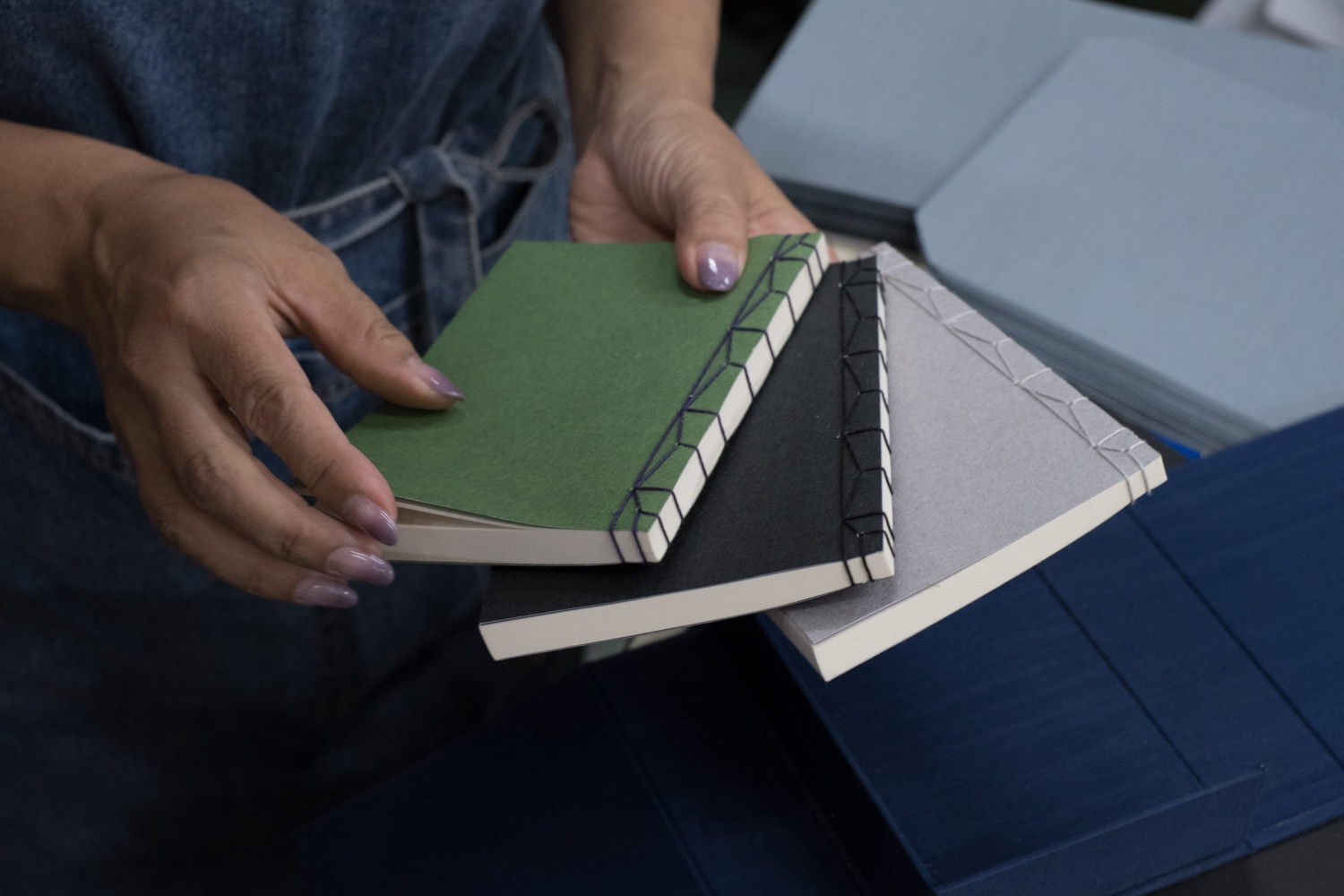 Hello Reader,
Today, we welcome you to the world of Nishikawa Paper Industry, a place where paper becomes a canvas for remarkable creations.
Let's begin at their foundation—coloured paper. This is where the company's narrative unfolds. They've mastered the craft of tailor-made paper, meticulously manufactured using their in-house machinery and decades of expertise. It's about precision—choosing your preferred size and paper type, watching it transform into something uniquely yours.
At Nishikawa Paper Industry, it's not solely about machinery; it's a harmonious blend of tradition and contemporary expertise. They excel in folding paper into intricate designs, infusing each piece with a personal touch that renders it truly unique.
Among the array of products that emerge from this artistry are various boxes, Japanese bound books (wahon), shikishi (hard paperboards with the edges trimmed in gold), goshuincho (stamp books used by people visiting shrines or temples) and more, each product carries the potential for myriad expressions depending on its specifications.
What sets this company apart is their unwavering passion. Every piece they create is a manifestation of dedication, a deep-rooted love for the craft, and a commitment to crafting paper goods that transcend beauty and carry significance.
Nishikawa Paper Industry is also a family of many hands, each bringing something special to the table. They're proud of their inclusivity—everyone's skills and ideas matter. Imagine the love and care poured into each creation, from the tiniest detail to the grandest design. It's a blend of rare knowledge, reliable techniques, and a whole lot of heart.
If you plan to visit the studio and learn more about Kyoto paper craft techniques, book your experience here: NISHIKAWA PAPER INDUSTRY
Words & images by Anastasiya Bulkavets (ArigatoCreative.co)