Blog
Studio visit to Nakamura Rosoku, a Japanese candle maker
2022/12/13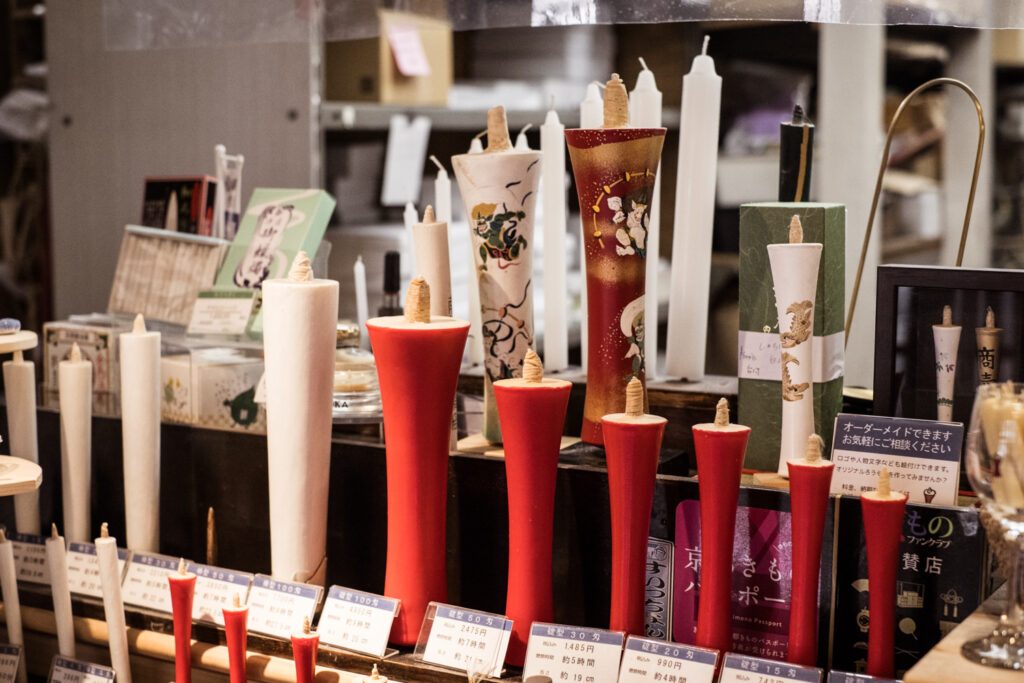 Hello Reader,
While the December winds are blowing away the last remnants of autumn and the days are getting shorter, we long for more warm light and cosiness in our lives. You may already be using candles to soften your home atmosphere, but have you ever tried Japanese candles? Spoiler warning: there is a danger of loving them so much that you'll never want to use Western-style candles ever again!
Today, we're peeking behind the curtain of traditional Japanese candlemaking at Nakamura Rosoku, a Kyoto company that has been handcrafting candles for the past 135 years. A booked studio visit allows you to observe the long-guarded techniques of Kyoto candlemaking and watch traditional candles taking shape in the skilled artisans' hands.
For the followers of a conscious lifestyle, using Japanese candles (warosoku) instead of Western-style ones is a no-brainer: the former are made of uniquely plant materials, while the latter often use toxic petroleum products such as paraffin wax. You'll find some samples of fruits of the Haze tree and other raw ingredients used by Nakamura Rosoku. Due to the fact that Haze (Japanese wax tree) is becoming very rare, the studio mainly uses rice bran wax to craft their signature candles.
The company's mission is not only to introduce as many people as possible to the environment-friendly gentle beauty of Kyoto candles but also to assure the longevity of the Japanese candle making tradition by participating in Haze tree cultivation projects and collaborating in developing new ecological products. For example, MEGURI fire starter candles are made of leftovers of wicks, vegetable wax and Kitayama cedar sawdust. The fire started with these candles is completely safe for cooking food.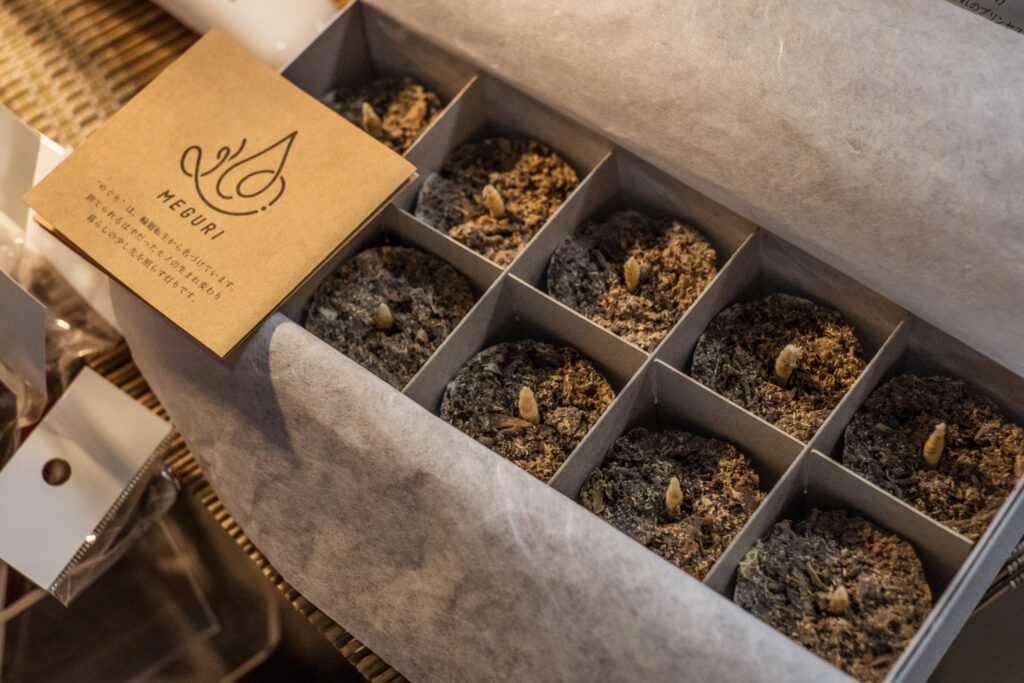 In a couple of upcoming posts, we'll chat with the company's owner Hirokazu Tagawa about his craft and give some details about the hands-on experiences available at Nakamura Rosoku.
If you plan to visit the studio and learn more about Japanese candles, book your experience here: NAKAMURA ROSOKU
Words & images by Anastasiya Bulkavets (ArigatoCreative.co)