Blog
Studio visit to Maruni, Kyo-karakami maker
2021/12/22
Note: this is the first in the series of articles focusing on the fascinating traditional craft of Kyo-karakami and its place in modern life.
 If you've ever visited a traditional-style house or a Buddhist temple in Kyoto, you had probably admired its sliding doors with delicate patterns.
 Karakami is the traditional decorative woodblock-printed paper used for fusuma, or Japanese sliding doors panels. Maruni is one of a very few companies left to still produce Kyoto-style karakami, and we're very happy to offer a possibility to visit its printing studio where you will be introduced to the traditional techniques of karakami making and can even try your hand at paper printing.
 So while you're still waiting for a chance to visit the studio yourselves, we stopped by to give you a glimpse of what your experience would be like.
 After hearing a brief story of how karakami tradition has developed in Japan (stay tuned for our next post for that), we became curious about tools that are used at Maruni for the traditional fusuma paper printing.
Apparently, the woodblocks for karakami are usually made of magnolia wood, because it's soft, easy to sculpt and doesn't wear much with time – in fact, the artisans of Maruni still use about 300 blocks that are more than 100 years old! Unfortunately, it is hard to find any craftsmen who can hand carve new printing blocks these days, so they are mainly created using laser machines.
As for the paper, Maruni uses Echizen Torinoko, washi paper produced in Fukui Prefecture. It is known for its strength, glossy finish and resistance to insects.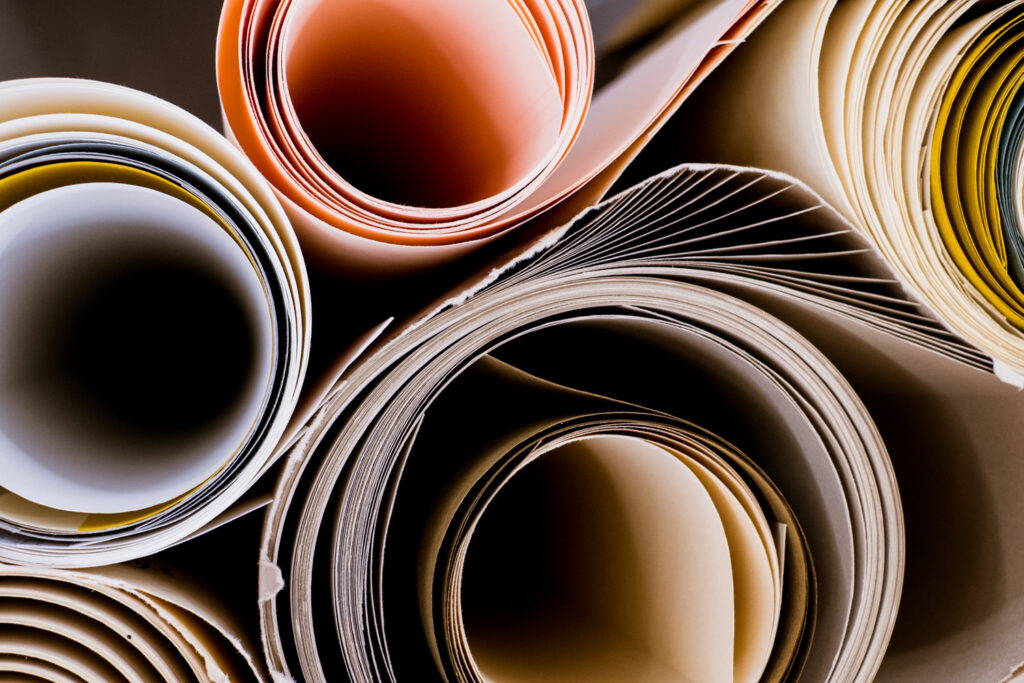 People who appreciate Japanese paper as much as we do will understand why we loved poking around the workshop, asking questions and printing our own karakami paper sheets, but it's a story for another time!
In our next post, we will dive deeper into the history of karakami making and the reasons of its popularity in traditional Japanese interiors.
 If you plan to come to visit Maruni and try your hand at the Kyo-karakami paper printing technique, book your experience here: Atelier visit & small-scale karakami printing workshop
Words & images by Anastasiya Bulkavets (ArigatoCreative.co)