Blog
Studio visit to Jakkyu, the ultimate Kyoto spinning top maker
2023/01/17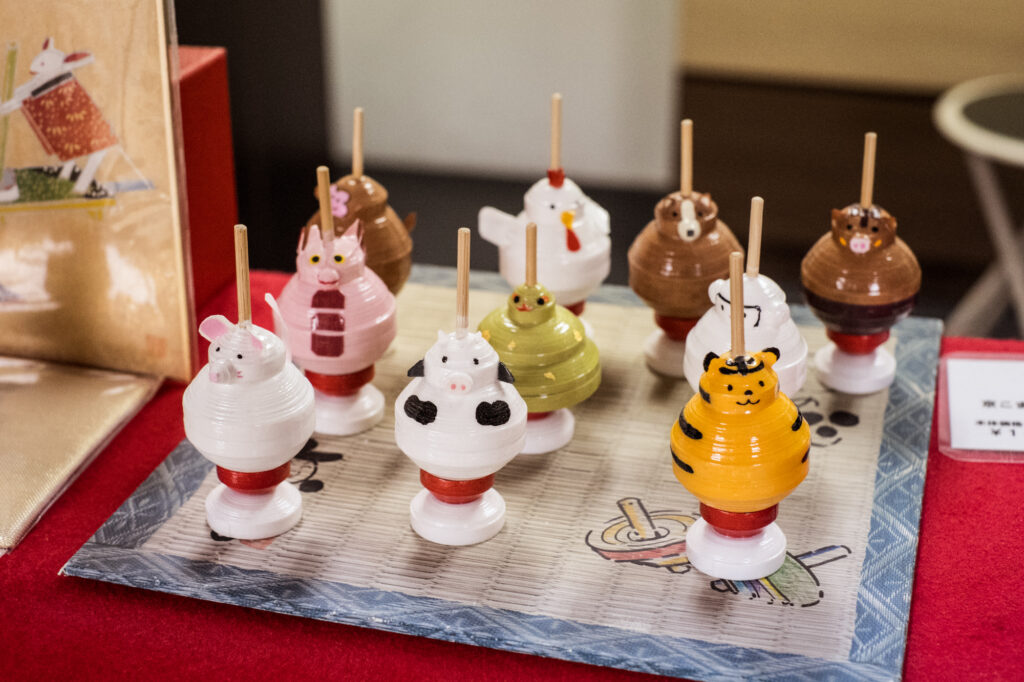 Dear Reader,
Kyoto is the guardian of many cultural traditions that can't be found elsewhere, and some of them are the last strongholds of local craftsmanship. Spinning top maker Jakkyu is one of them.
Kyo-koma, or Kyoto spinning top, is a traditional Kyoto craft that is made by winding kimono cloth or cotton string around a bamboo rod. The Kyo-koma culture started at the Imperial Court and was present in Kyoto for centuries, but due to the changes in modern life and entertainment preferences, the spinning top ateliers disappeared one by one.
In Japan, spinning tops are considered auspicious and are popular among children and adults alike. Playing with them, especially around New Year, is believed to bring good luck, make things go smoothly and attract harmony and prosperity. The single rod in the middle symbolises the core truth of the human heart and grants wishes.
After taking a tour of the shop, you'll be given a chance to craft your own spinning top. Choose 7 coloured flat strings and wind them one by one around a lacquered rod. It sounds simple, but the strings tend to slip from your fingers, so you'll have to be patient. The atelier owner Nakamura-san will assist you all the way and help you to regain the mastery of a rogue string if needed.
After you're finished with the last string, Nakamura-san will help you to shape your top for an optimally smooth rotation. To reinforce the top and preserve its form, you'll apply a protective coating and leave it to dry for a couple of minutes. Meanwhile, ask the spinning top master how he started this business, it's fascinating! He was an office worker when he decided to revive the Kyo-koma craftsmanship running in his family (he is a 3rd generation artisan), quit his job and started making spinning tops for a living. If it weren't for his courage and determination, there wouldn't be a single spinning top maker left in Kyoto!
While winding textile strings may appear a monotonous handicraft, Nakamura-san is never bored and channels his creativity into new original ways to bring Kyo-koma delights into our modern lives. Besides the traditional spinning tops, you'll find various miscellaneous goods such as hair ornaments, accessories and unique collaborative works that make use of the Kyo-koma production technology.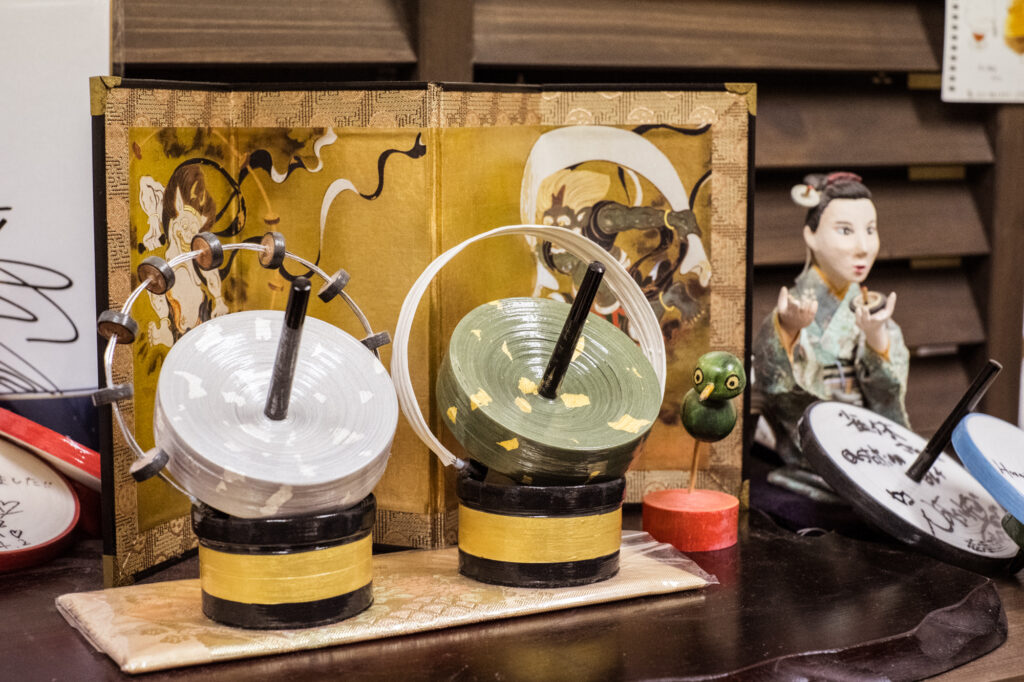 If you plan to visit the studio and learn more about Kyoto spinning tops, book your experience here: JAKKYU
Words & images by Anastasiya Bulkavets (ArigatoCreative.co)