Blog
Special Exhibition "MILESTONES" is now open!
2022/05/31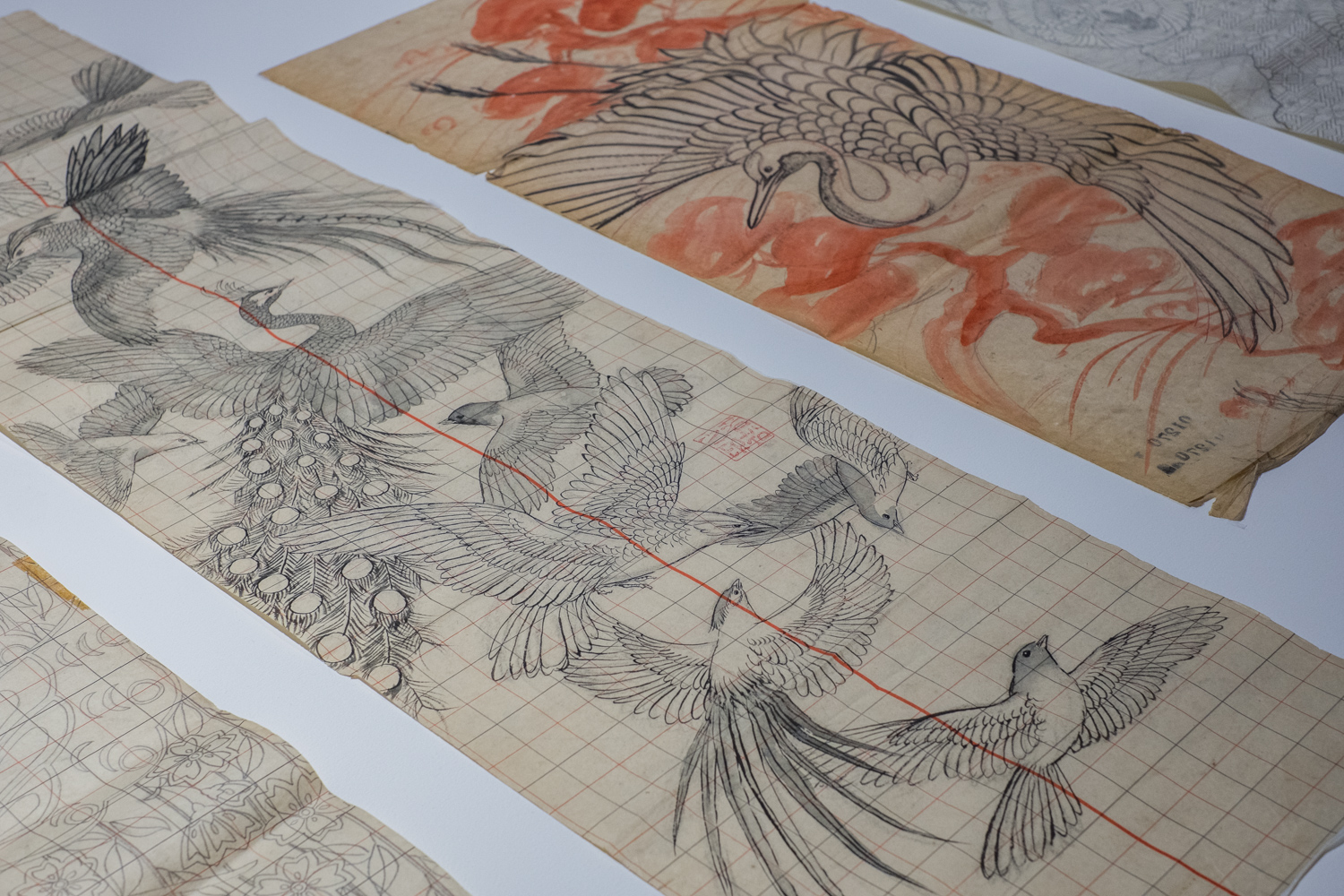 Did you know that the Nishijin area in Kyoto is the largest producer of obi sashes in Japan? They continue to be manufactured here using traditional methods, but also incorporating new techniques. It is said that about 70% of Nishijin textile weavers produce obi sashes, which accounts for about 60% of the national market share.
Exhibition "MILESTONES" focuses on 20,000 "blank" designs of obi sashes that remain in Nishijin, Kyoto. The process of Nishijin textiles production, which is divided into about 20 separate steps, begins with the creation of a design. The designs presented in this exhibition are sketches that had not yet been painted. They are the outline drawings left by designers for the creations of future generations that could be adapted to reflect the colours of each period. Please take this opportunity to explore the thoughts of the designers of the past.
Period: April 23, 2022 – July 18, 2022
Hours: 9:00-17:00 (last admission at 16:30)
Closed: June 27
Venue: Kyoto Museum of Crafts and Design, Special Exhibition Room
Admission fee: 800 yen (free for children under 18 years old)
Advance purchase, student and various discounts: 500 yen
Words: Yutaka Sato (Kyoto Museum of Crafts and Design)
Translation & images: Anastasiya Bulkavets (ArigatoCreative.co)