Blog
Kyoto crafts shopping spotlight: elegant yuzen-dyed goods
2022/06/28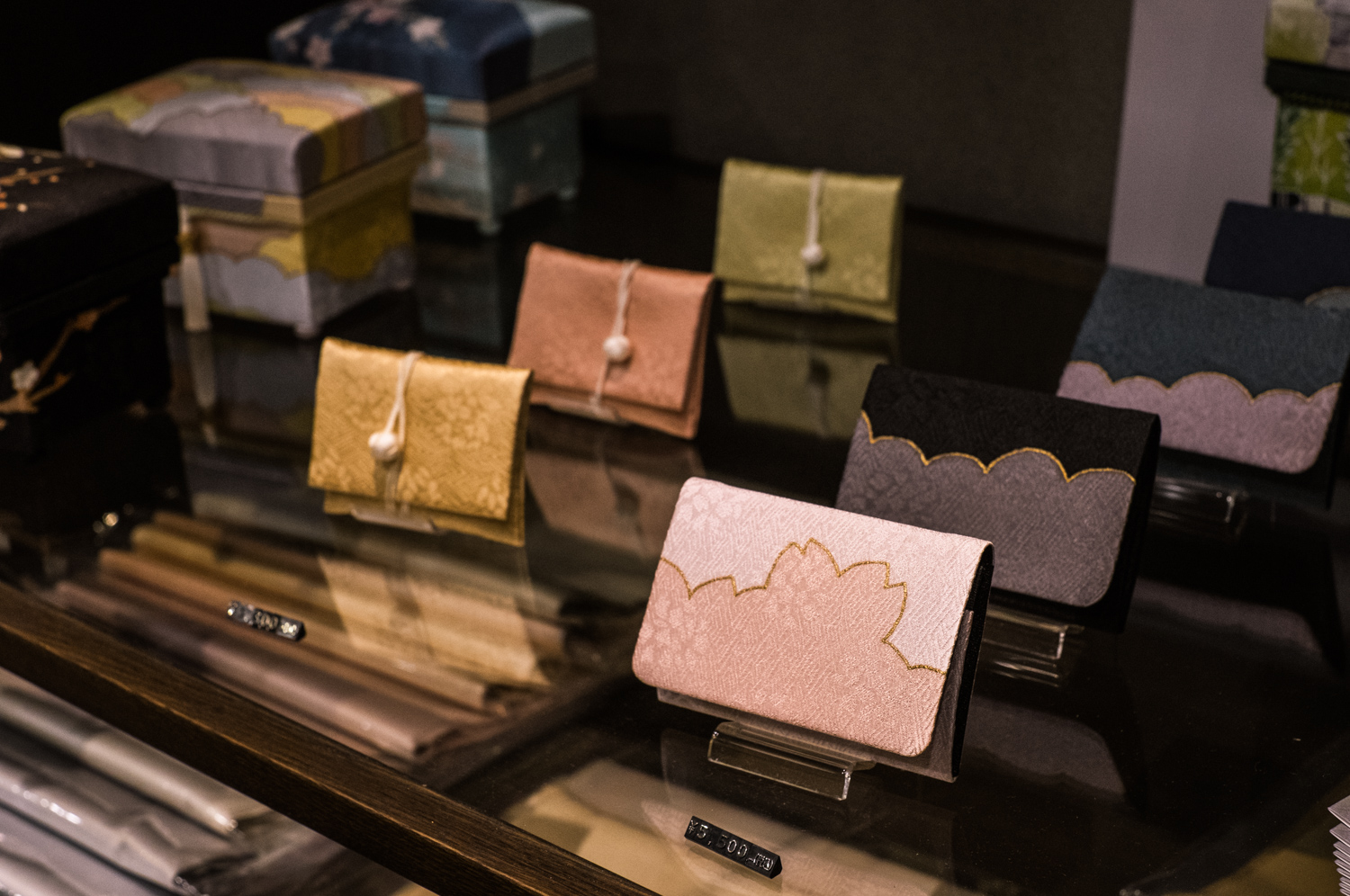 Hello Reader,
In our last two blog articles, we explored Sairin, a kimono-making company specialising in Kyo-yuzen textile dyeing technique. Being impressed with the company president's dedication to Kyoto kimono culture and the beauty of hand-painted yuzen, we decided to take a peek into Sairin's products.
To approach kimono making from 3 different angles, Sairin decided to branch into 3 separate brands, one of them being RITOFU, which we're presenting to you today.
During our interview with Tomoko Fujii, we learned that RITOFU brand, launched in May 2022, focuses on preserving traditional Japanese handmade craftsmanship. The company values the quality of its products and doesn't stay in the past but explores new ways to introduce traditional yuzen dyeing into modern culture via casual and semi-formal kimonos, bags and accessories.
Some of the products are being created for kimono lovers: elegant kimonos depicting four seasons and natural patterns, delicately dyed obiages. We also love the way RITOFU gives an opportunity to enjoy centuries-long Kyoto yuzen mastery through thoughtfully crafted accessories: clutch bags, card cases and jewellery pouches which can be enjoyed in both kimono and western clothes outfits.
Each item is created using hand-dyed textiles and has its own charm and character condensing the essence of Japanese aesthetics.
Words & images by Anastasiya Bulkavets (ArigatoCreative.co)