Blog
Kyoto bamboo weaving experience
2022/05/10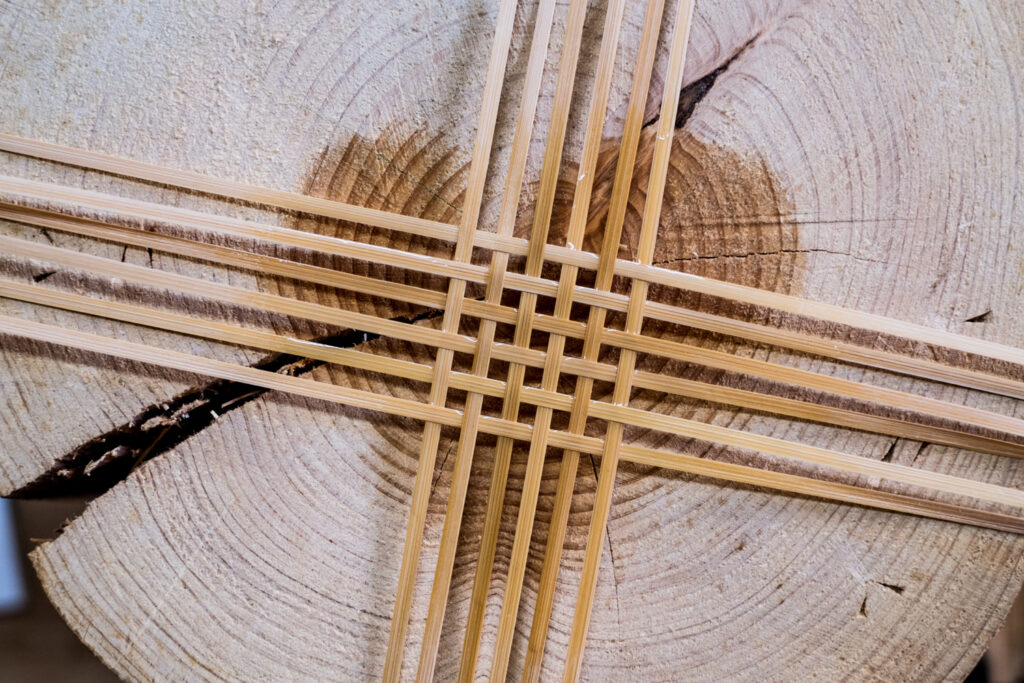 Hello reader,
After we visited atelier Takekobo Kisetsu, admired outstanding bamboo bags by its master artisan Hideaki Hosokawa and had an interview with him earlier this year, we couldn't just leave without trying out the bamboo weaving experience that he offers.
While there are many things that can be woven from bamboo, most of them require years of training, so Hosokawa-san decided to teach something that is quite basic and could be done in an hour or so, just to give a taste of this centuries-old Kyoto craft technique. After some consideration, he settled on a woven coaster lesson. After all, coasters are always useful at home, are beautiful and stylish, and they have a mindful bonus point for international travellers: they are small-sized and flat, so there won't be any stress about their packing and transportation.
For the hands-on bamboo weaving experience, Hosokawa-san provides you with fine bamboo strips that he prepares beforehand by dividing the marutake (round bamboo poles) of highest quality into halves until they are close to the desired width, then splitting the obtained bamboo strips between outer and inner layers to the appropriate thickness. Only the outer layer is used for traditional basket making, and every strip is trimmed, smoothed and shaved with special tools to the uniform thickness.
After a demonstration of weaving technique by Hosokawa-san, you'll weave your strips until you have a 10 cm square base. When you're done, Hosokawa-san finishes your coaster by securing its edges with stitches. He also gives you another coaster of his own crafting so you'll leave with a pair of elegant bamboo coasters to remind you of Kyoto and your encounter with a Japanese artisan.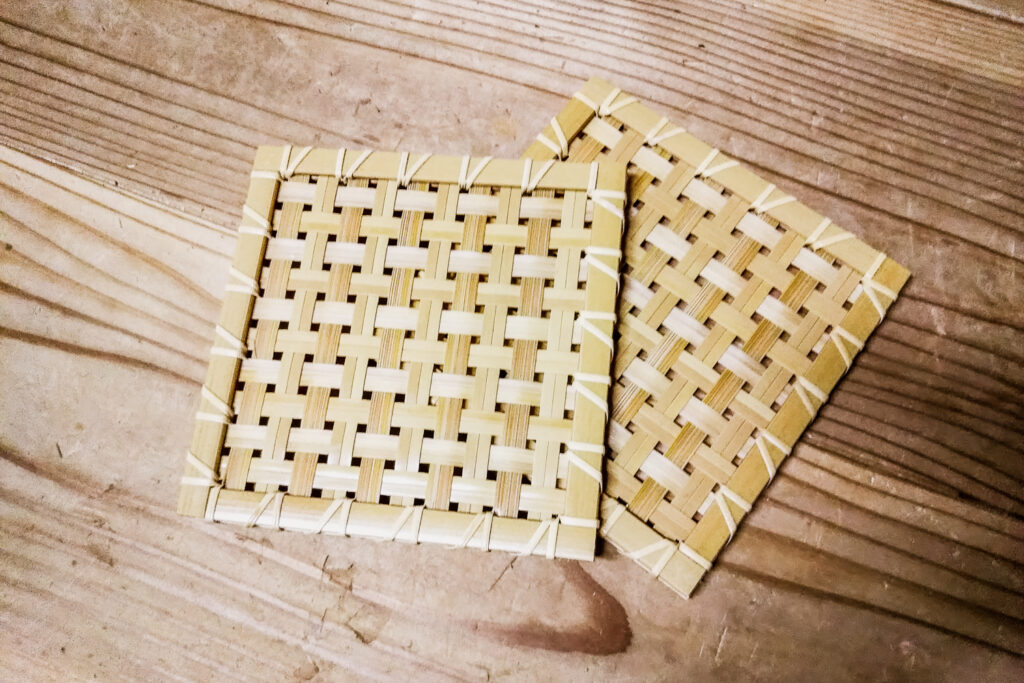 If you plan to visit Hideaki Hosokawa at his atelier and try your hand at Kyoto bamboo weaving technique, book your experience here: https://www.kyotoartisans.jp/en/contact-2
Words & images by Anastasiya Bulkavets (ArigatoCreative.co), unless stated otherwise