Blog
Interview with Yoshiyuki Nakamura, the last-standing Kyo-koma artisan
2023/01/24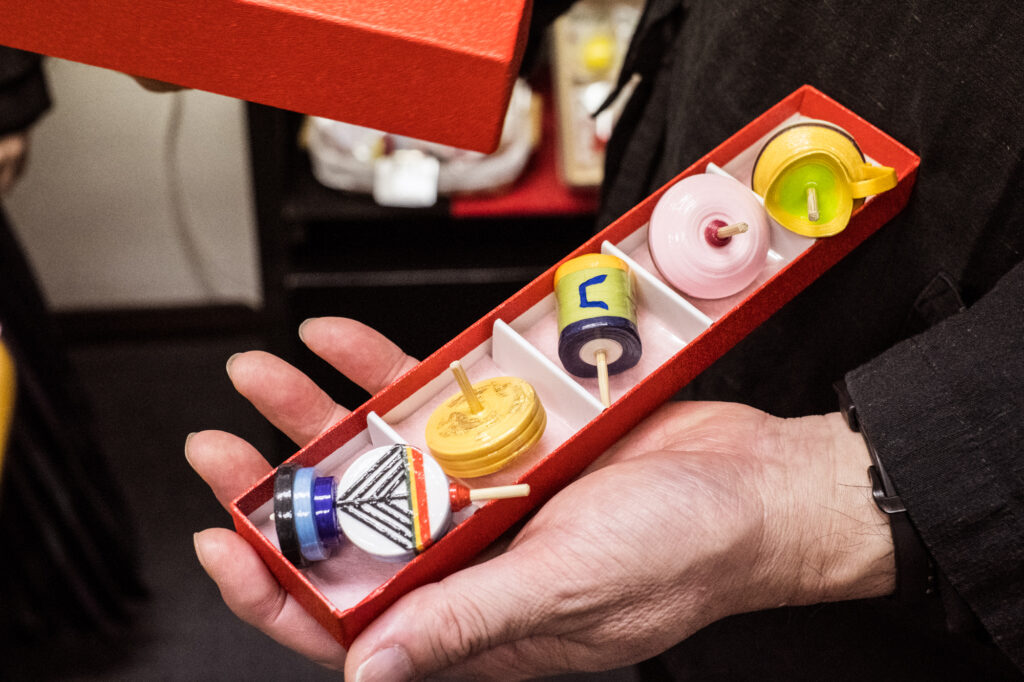 Please tell us a little about your background. What in your personal life has influenced you to choose your career?
I was born in 1968 into a family of Kyo-koma (Kyoto spinning top) makers and learned to craft them in elementary school. As an adult, I worked as a company employee, but in 2002 I chose to become a Kyo-koma craftsman. My motivation was nostalgia and a renewed appreciation of the beauty of Kyoto spinning tops.
What is the biggest challenge that you have encountered on your professional journey?
I was on a business trip to a special event once, and my luggage was late so there were no products. Since I had my tools on hand, I had to purchase some fabric to do my craft demonstration.
Another time, I couldn't meet the delivery deadline, so I had to apply the coating to my spinning tops, dry them and put them in boxes while I was on the bullet train on my way to Tokyo, and I managed to bring them to Shinjuku on the day of the event.
I also experienced anaemia while giving my first lecture because I was so nervous that I couldn't properly breathe..
What do you love about what you do?
Spinning Kyo-koma creates smiling communication between people of all ages, men and women, and even people from overseas who don't speak the same language.
What are the sources of inspiration for your creative work?
Everything in my daily life. I feel the movement of the Earth by looking at the position of the moon, and I feel the seasons and the rotation of the solar system by looking at the time of daybreak. I also feel the spinning and colour in the linear flow and the order of things.
How have the events of the past couple of years affected your work and your industry?
Our regular international expansion was interrupted. Visitors and events declined, sales naturally decreased, and businesses suffered. We have switched our mindsets to a new starting point, and we are still dreaming of the end of Coronavirus, developing new products, experiences and lectures that people can enjoy and learn from.
What wishes and words of encouragement do you have for the readers of this blog for 2023?
Every year many things happen and stand in our way. Spinning a Kyo-koma with your fingertips will surely soothe your heart.
Please tell us why would you recommend your work/products to craft and design lovers. What positive impact they can make on people's lives?
There isn't really much purpose to Kyo-koma, but when you see it, you will want to spin it. You can use it with some affection. You will want to talk about it, spin it and show it. And when you do, you'll feel your honest self deep inside.
If you plan to visit the studio and learn more about Kyoto spinning tops, book your experience here: JAKKYU
Interview, translation & images by Anastasiya Bulkavets (ArigatoCreative.co)