Blog
Interview with Shinichi Takashima, a third-generation master ceramist
2023/02/21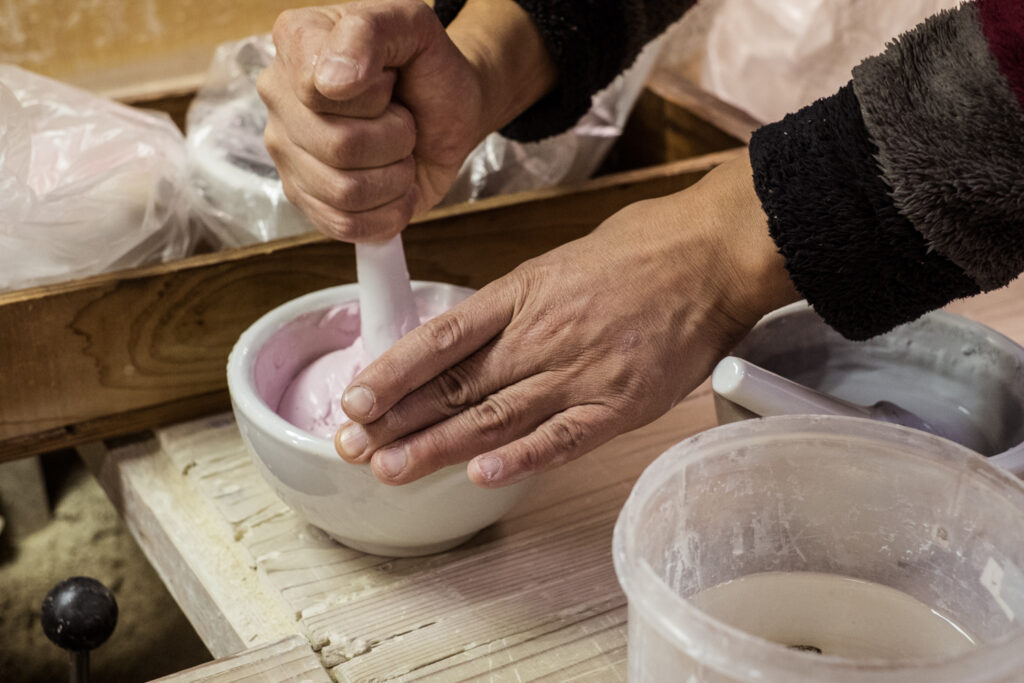 Please tell us a little about your background. What in your personal life has influenced you to choose your career?
I was born in 1972 in Higashiyama, Kyoto, to parents who ran a pottery business. I was never once asked to take over the family business. After studying chemistry at university, I worked for a food manufacturer, and when I thought about life and my place in society, I decided that I wanted to return to the smell of clay and the sounds of the workshop that I had grown accustomed to since childhood.
What is the biggest challenge that you have encountered on your professional journey?
"There is no hardship in work. It's all about what you learn." I have been told this every day.
I would venture to say that "as people change, so things change." This may be what helped me in the days when I struggled to find originality and differentiate myself from my father and grandfather.
What do you love about what you do?
I have always liked craftsmanship itself and strived to work positively every day.
I am very happy when I meet the expectations of my customers (both restaurants and the general public) when they place an order with me.
What are the sources of inspiration for your creative work?
Images from magazines and the internet, as well as colour schemes of products in the bag and shoe department, are useful references.
I also get hints from the tableware at restaurants when I go out to eat, and sometimes I get advice directly from the chefs.
I also often get inspiration from conversations with my wife and children.
How have the events of the past couple of years affected your work and your industry?
I believe that the pandemic has exposed our challenges.
For example, I thought that online sales would be bigger in a few years' time, but it seems to have come with a bang.
More people are eating at home, so I think there are more opportunities to focus on homeware and tableware than ever before.
Of course, there are negative factors in this area because there are fewer opportunities for people to get together. Still, I think we've been given a chance to think about a new way of making things, rather than lamenting the situation.
What are your plans and goals for the next couple of years? What do you wish to achieve?
I believe that the pandemic has reassessed the quality of household tableware.
I want to focus more on producing entry-level Kyoto and Kiyomizu ware for everyday use.
Also, people are starting to move again, and I'm hoping to resume overseas exhibitions and sales activities, which have been halted for three years.
Please tell us why would you recommend your work/products to craft and design lovers. What positive impact they can make on people's lives?
The itchin technique I'm specialising in gives you a direct tactile experience of handmade products. I believe that it can add warmth and comfort to your daily life.
I also produce original products in small quantities, so I'd like you to hold in your hands a piece that you have a special feeling for.
If you plan to visit the studio and learn more about Kyoto pottery and its tradition of Cochin ware, book your experience here: KOSHUN-GAMA
Interview, translation & images by Anastasiya Bulkavets (ArigatoCreative.co)