Blog
Hands-on Japanese candle-making experiences at Nakamura Rosoku
2023/01/10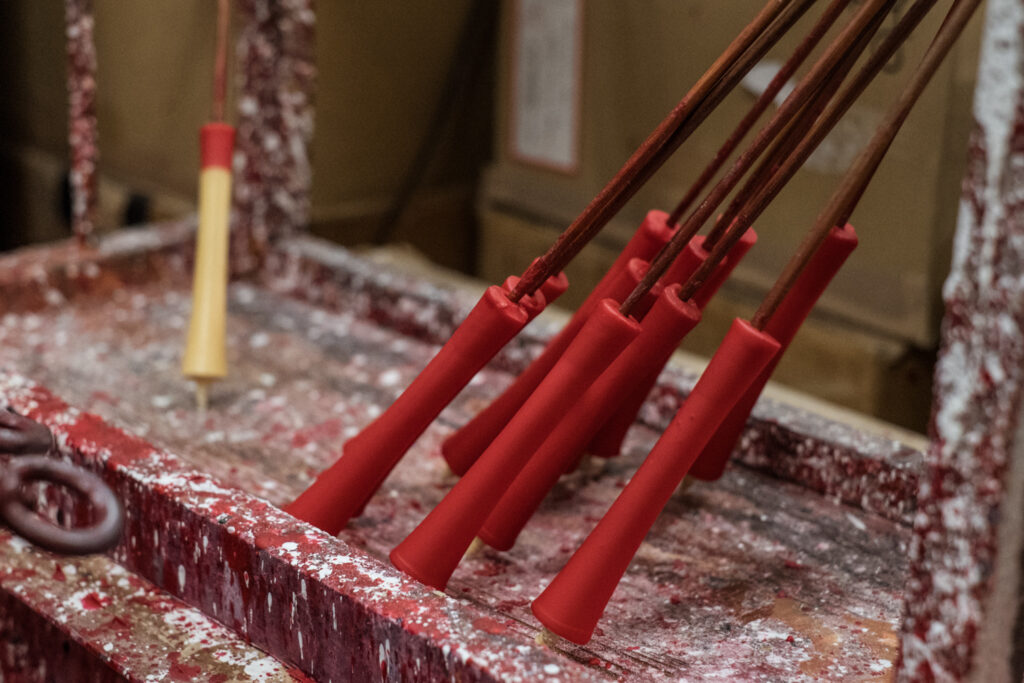 Hello Reader,
For the last couple of weeks, we've been singing praises to the Japanese candles in general and to those of Nakamura Rosoku studio in particular. But you probably were wondering if it was possible to get your hands dirty and create your unique candles. The answer is yes, and you can choose between two kinds of hands-on Japanese candle-making experiences at Nakamura Rosoku.
The first one consists of finishing your tour of the studio with observing how the candles are coated with melted red wax and doing the same to two candles. The tricky part is to uniformly cover the surface of the candle but not the wick. Don't underestimate this skill, it is much harder to accomplish than it looks!
The second kind of experience is candle painting. Don't worry if you're not an artist and you're not confident in your painting skills – you'll be able to choose a simple but elegant pattern from a provided booklet. Even if you mess up your pattern, just use the candles for their intended purpose when you get home – light them up and enjoy!
And if bringing home only the couple of candles that you've coated or painted yourself doesn't feel like enough, why not take a look at the selection of candles available for sale? There are so many various colours, patterns and sizes, making them perfect for any occasion. And of course, they make great gifts too!
If you plan to visit the studio and learn more about Japanese candles, book your experience here: NAKAMURA ROSOKU
Words & images by Anastasiya Bulkavets (ArigatoCreative.co)