Blog
An announcement:Completion of " Touch and Feel Kyoto's Traditional Industries. "
2023/02/28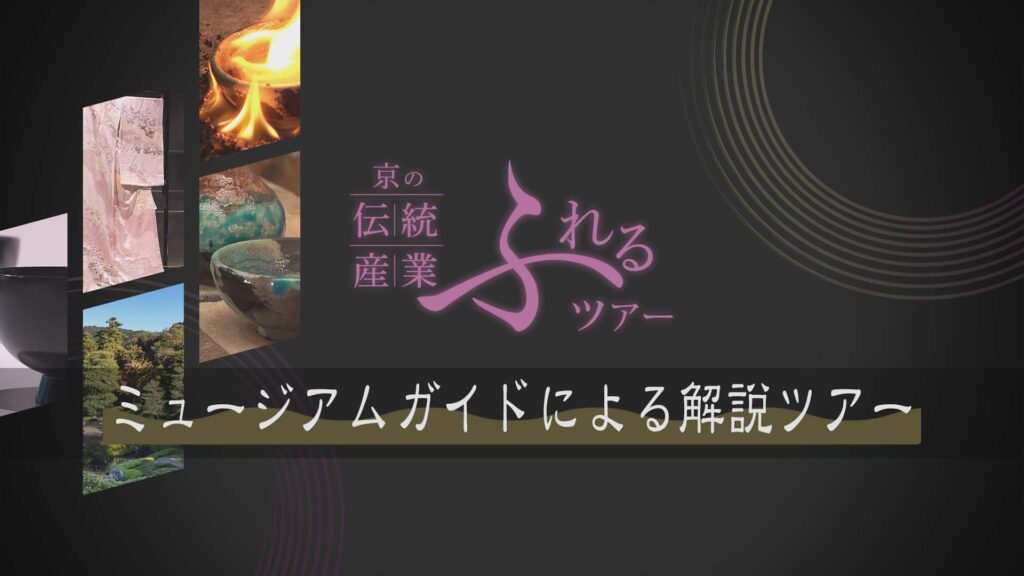 Dear  readers.
Thanks to the support of the Japan Tourism Agency, we are pleased to announce the completion of a model course for a " Touch and Feel" Kyoto's Traditional Industries. These tours are products for business-to-business (B to B), such as travel agencies.
 Started in June of last year, the project was completed in cooperation with tourism coordinators, instructors for guide training, travel agencies, and licensed guide interpreters. Moreover, the project was completed with the support of local craftsmen's workshops and tourist facilities in Kyoto. 
 Visitors can enjoy explanations of 74 items of Kyoto's traditional crafts and explore three themes: Nishijin textiles and Kyo-yuzen, Kyoto lacquerware, and Kyo-yaki and Kiyomizu-yaki pottery.
 After visiting the Museum, you can also visit artisan workshops as an optional tour.
(1) Kyoto Kimono and Garden Course: KOHO Nishiki Textile Studio, Watabun (Orinasu-kan), Sairin(Tomihiro Senko).
(2) Lacquer craftsmen and Kyoto lacquerware course: Takagishikko(Takagi Lacquer Ware) Gold Leaf Stamping Studio TOKOWAKA, Tsutsumi Asakichi Lacquer Shop
(3) Kyo-yaki and Kiyomizu-yaki course: SHUNZAN-GAMA , KOSHUN-GAMA : KOSHUN TOHEN 、TOUAN.
 Written by Kyoto Museum of Crafts & Design: Yutaka Sato