Blog
5 main styles of Japanese garden design and where to admire them in Eastern Kyoto
2022/06/07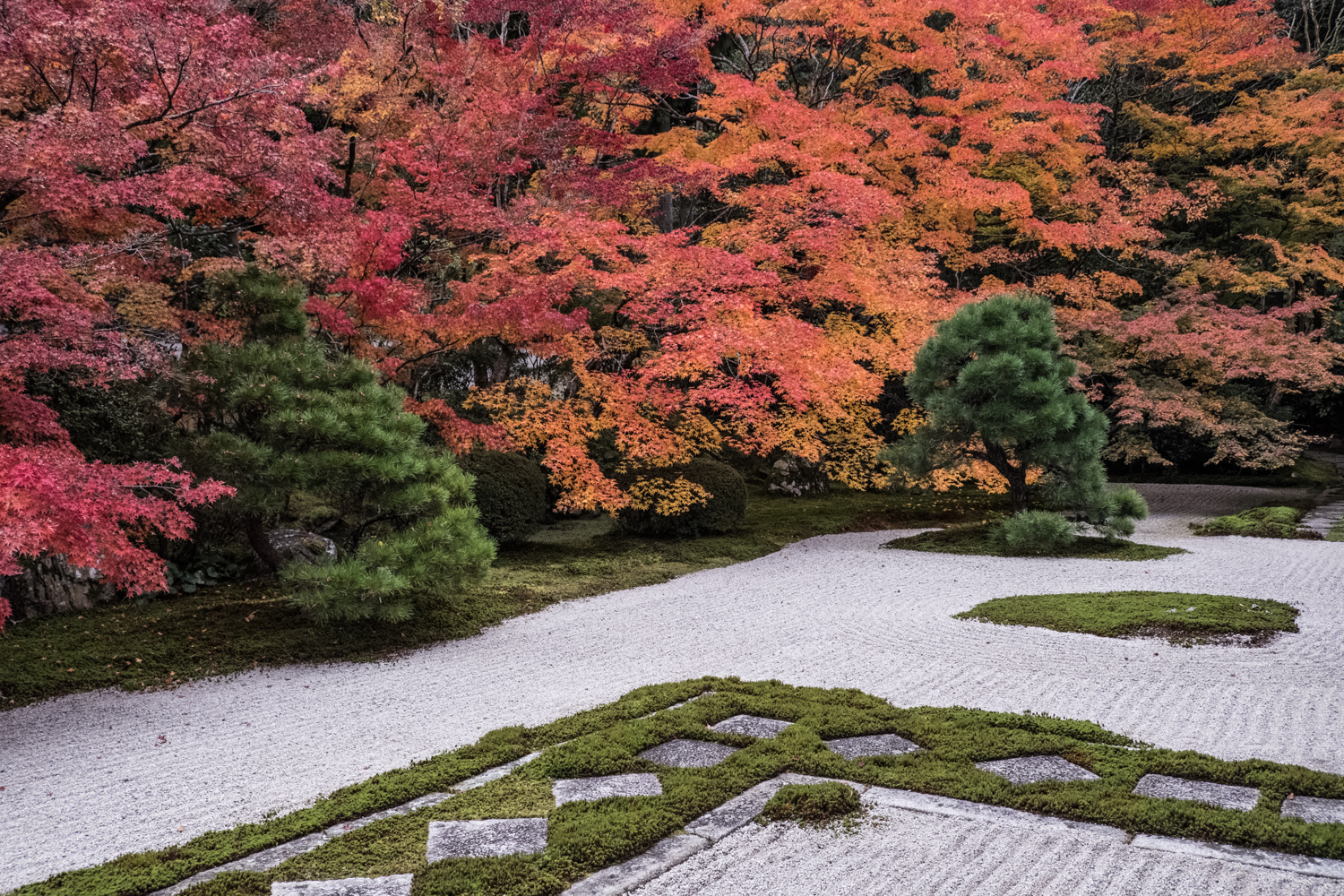 Hello Reader,
If you've taken our Mini Kyoto traditional crafts quiz, you already know that (spoiler alert!!) landscape gardening (zoen) is officially on the list of local traditional crafts. There are thousands of gardens in Kyoto, and you'll need several lifetimes to visit them all, but you can start by visiting only a couple of gardens in the Eastern part of Kyoto (and within a walking distance or a short bus ride from the Kyoto Museum of Crafts and Design!) to discover main styles of Japanese garden design.
You'll find different classifications of Japanese gardens, but here's the most common one:
1) Pond gardens
One of the oldest garden types, pond garden recreates the spirit of old times, when parties and banquets were held by the water and on barges. Its common features include at least one island (for example, a pine island) or a group of islands (turtle and crane island), often linked by bridges.
Can be found in: Heian-jingu Shrine, Tenju-an (Nanzen-ji)
2) Dry landscape gardens
Probably the most known garden type, a dry garden is now often called Zen garden. Strongly associated with Zen Buddhism, it replaces water with sand and gravel, creating symbolic landscapes that incite meditation and spiritual journey.
Can be found in: Tenju-an (Nanzen-ji), Nanzen-ji Hojo, Kennin-ji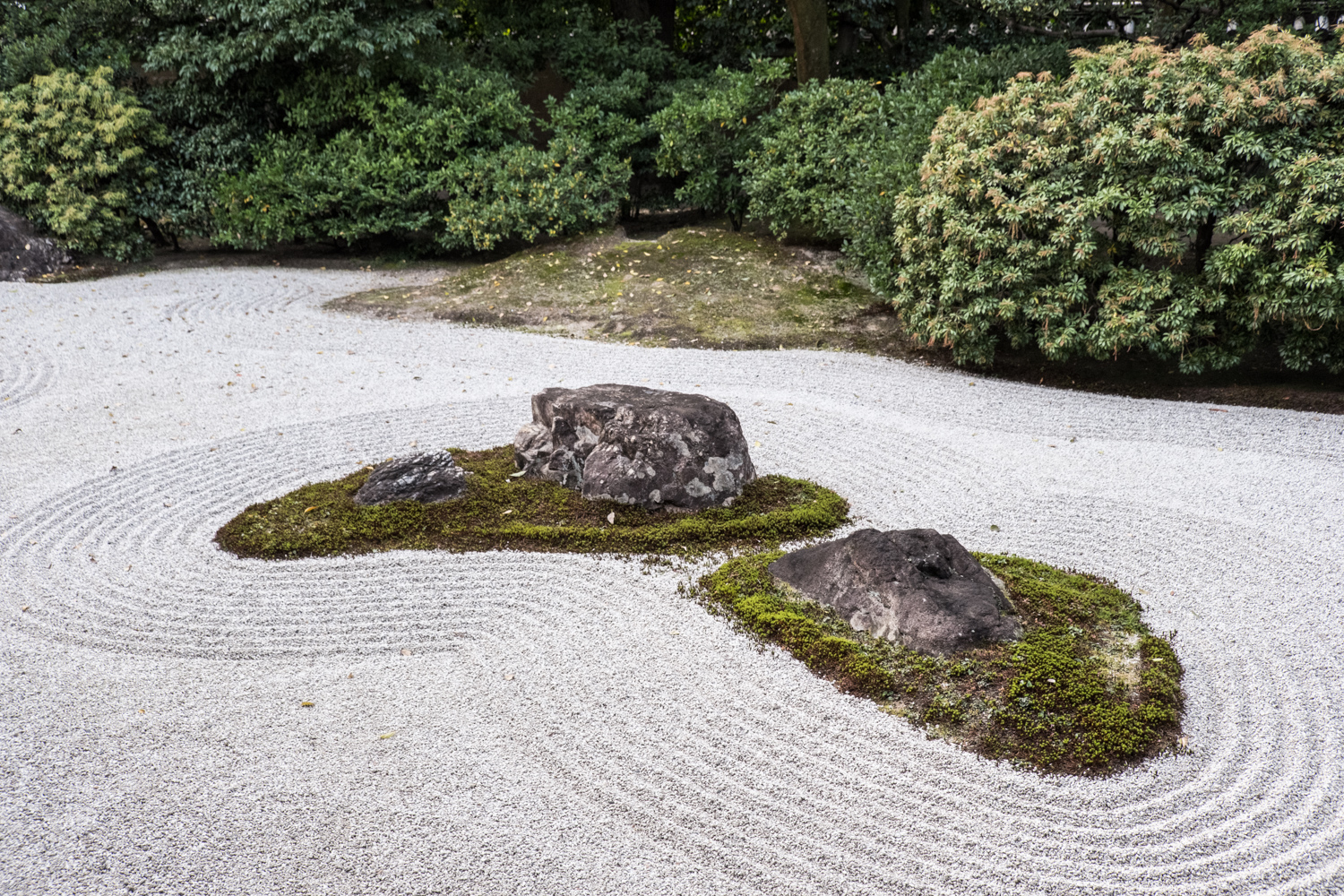 3) Tea gardens
Imported from China by Buddhist monks, Japanese tea culture has a strong connection to Zen temples. A tea garden often includes various features, such as water basins, lanterns, gates, paths with stepping stones and a rustic tea house.
Can be found in: Kennin-ji, Kodai-ji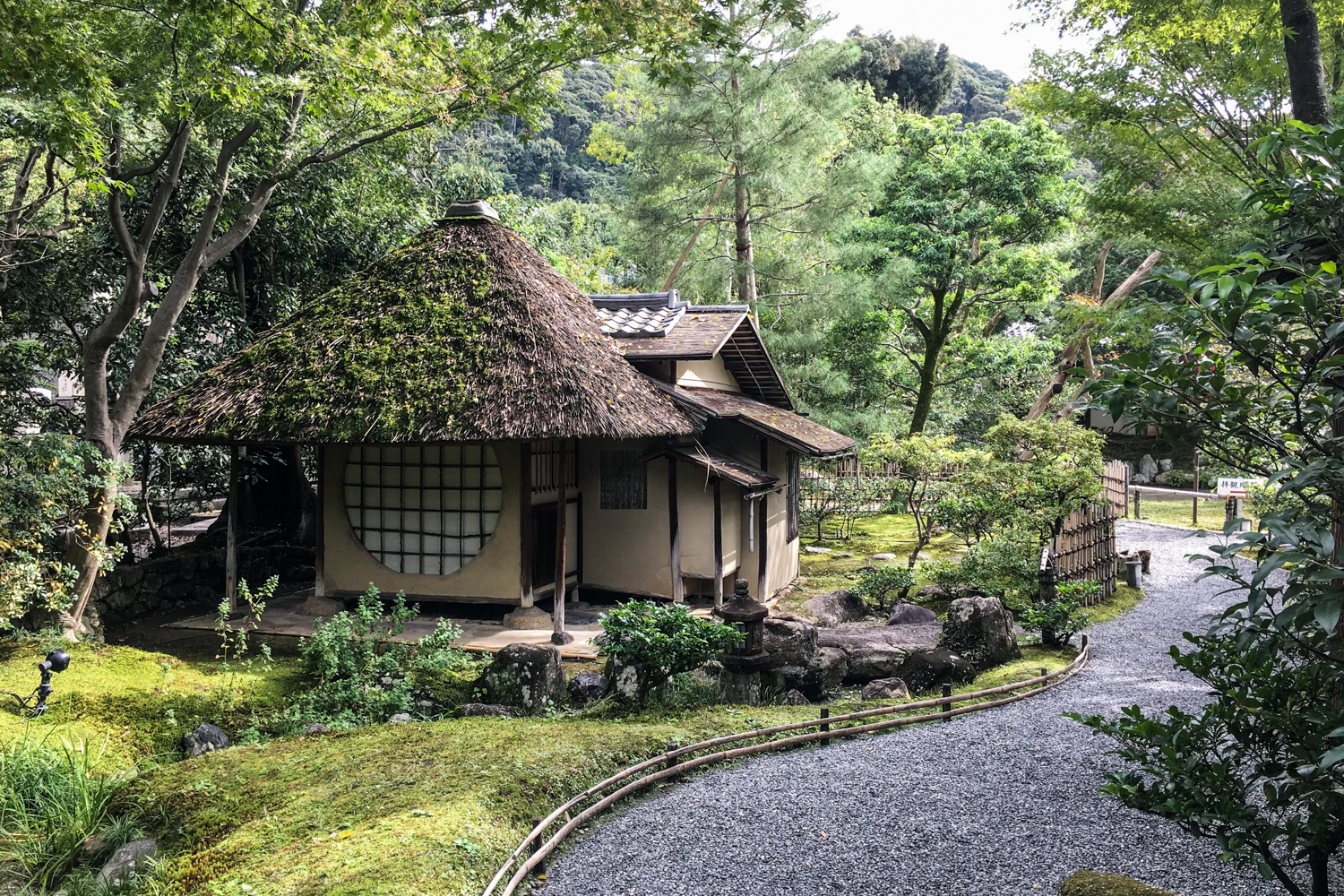 4) Stroll gardens
A stroll garden is one that invites the visitor to walk around a pond and water streams. It playfully incorporates many aspects of other garden types such as lanterns, rocks, stone paths, tea houses and sometimes even "borrows" scenery outside the garden itself (surrounding hills or distant buildings).
Can be found in: Ginkaku-ji, Tenju-an (Nanzen-ji), Murin-an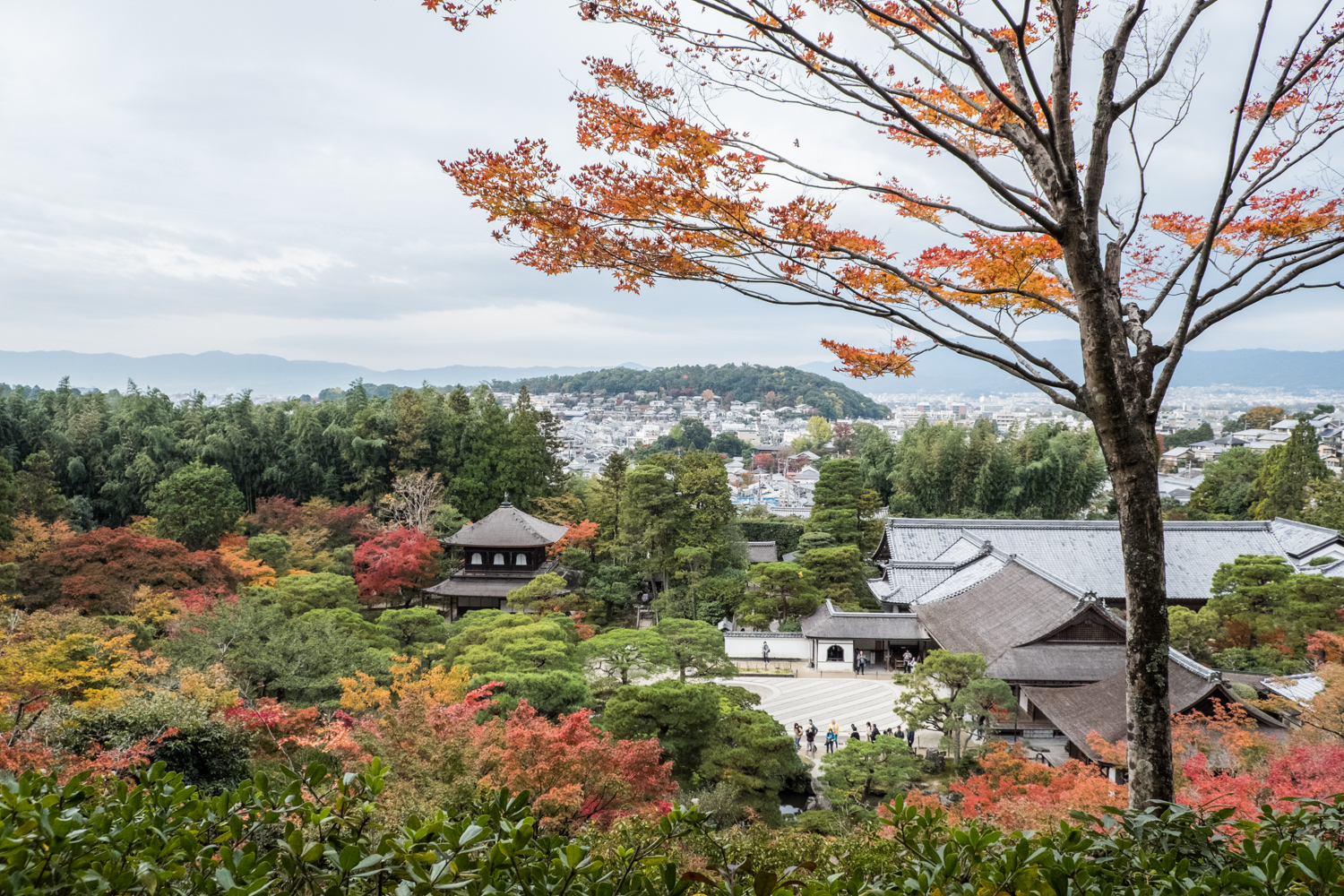 5) Courtyard gardens
The art of the courtyard garden (or tsubo-niwa) is omnipresent in Kyoto, not only in temples, but also in private residences and hotels. It offers endless design possibilities for enclosed spaces, sometimes as small as one square meter.
Can be found in: Kennin-ji
And there you have it! Here's our proposed itinerary with the links to Google maps, feel free to save the locations for your next trip to Kyoto:
Ginkaku-ji → Tenju-an (Nanzen-ji) → Murin-an → Heian-jingu Shrine → Kyoto Museum of Crafts and Design → Kennin-ji
Words & images by Anastasiya Bulkavets (ArigatoCreative.co)