Search criteria



検索中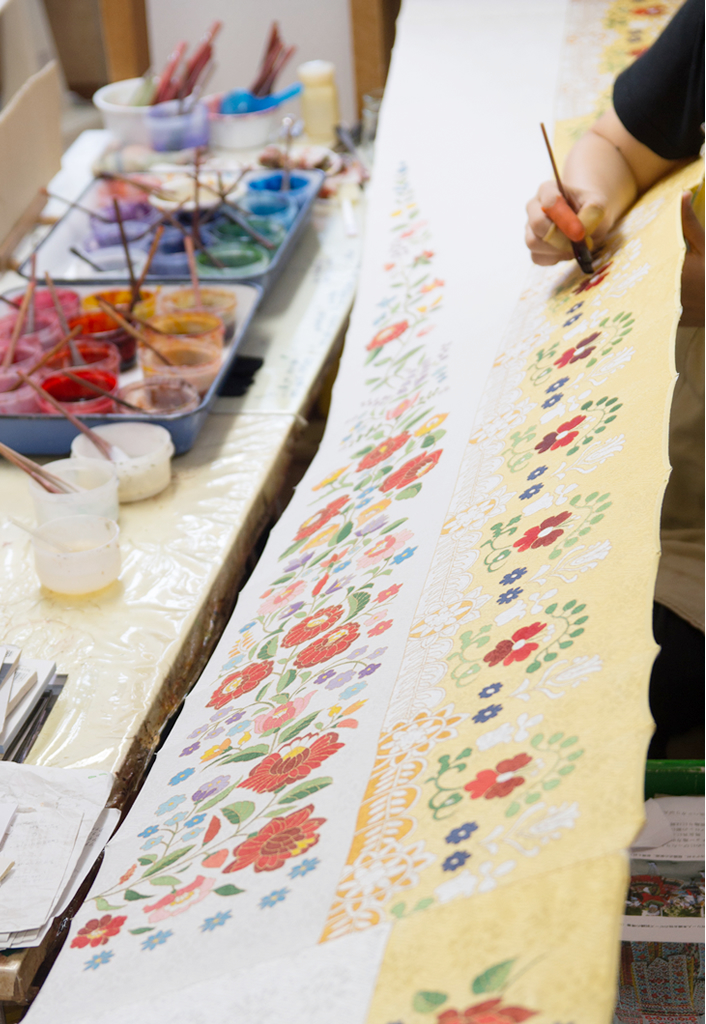 Holiday
Sundays & public holidays
Business hours
10:00~17:00
Workshop info

● The supervisor of fine yuzen kimono making

Kyo-tegaki-yuzen dyeing is produced by thoroughly fragmented division of labour and involves up to 15 various processes. Tomihiro Senko is mastering all these sophisticated processes to create high-quality order-made products. The atelier is excelling in a special technique which consists of using a paintbrush instead of a writing brush for the deepest penetration of dyes into the fabric. Tomihiro Senko is an experienced supervisor of all the kimono-making processes and provides fine goods for the Imperial household. Familiar with the traditional patterns and designs, the atelier is also known for the production of elegant miscellaneous Japanese-style textile goods.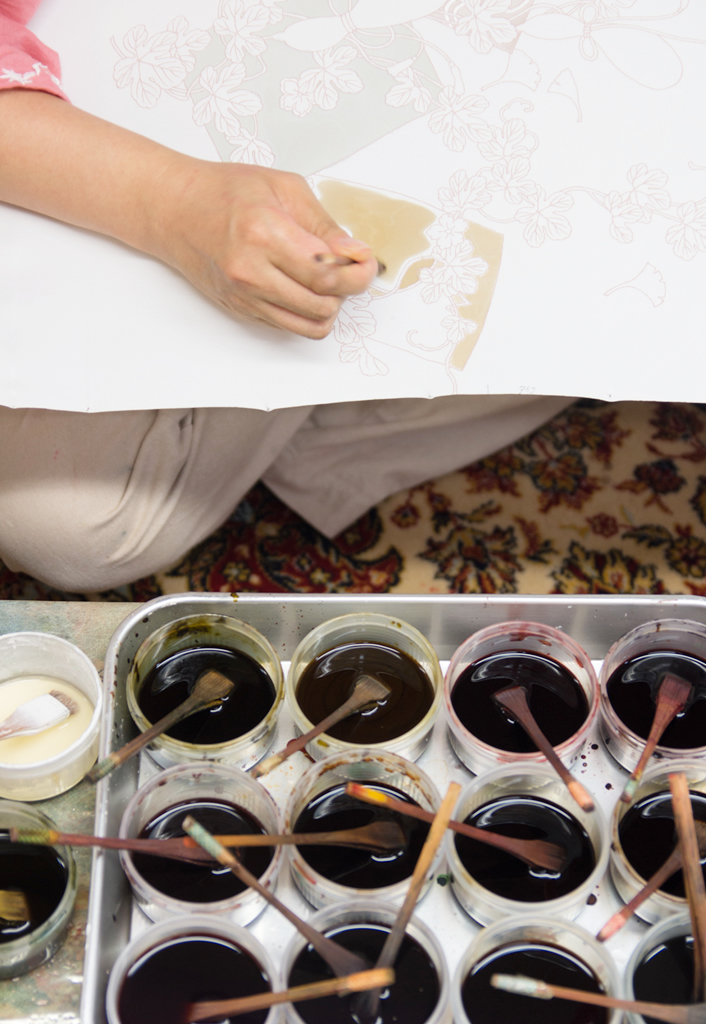 How about trying your hand at hand-painted yuzen using real Kyo-yuzen dyeing techniques? Recommended for those who wish to have just a short hands-on experience. ※You can't take home your craftwork.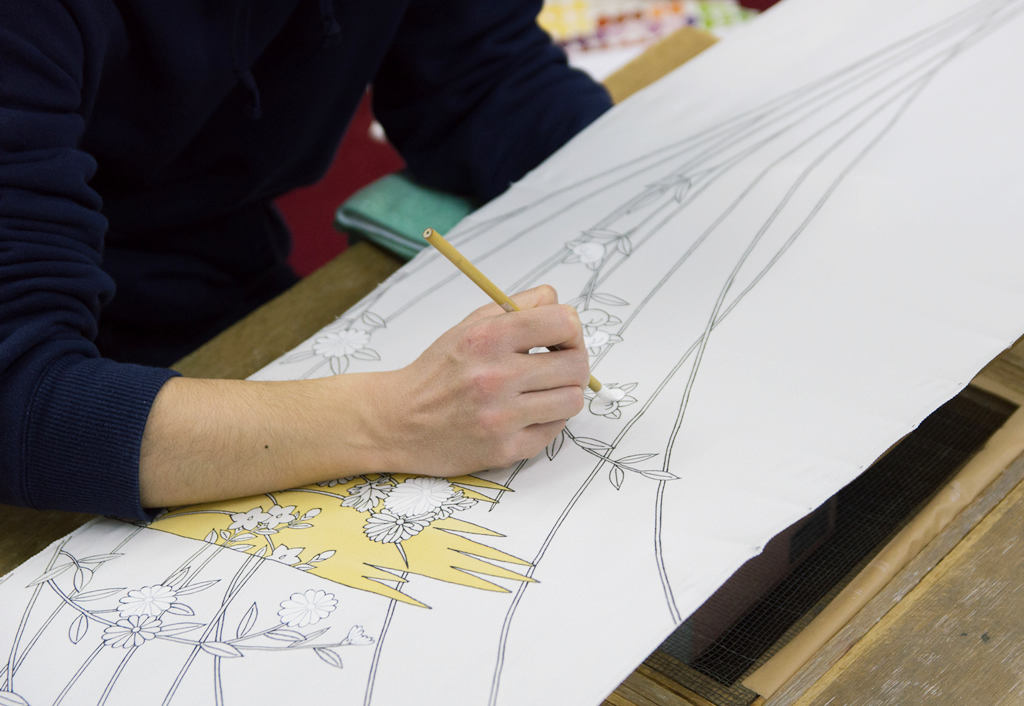 Holiday
Every 2nd and 3rd Saturday, Sundays & piblic holidays
Business hours
10:00~17:00
Workshop info

● Exquisite delicacy of hand-painted yuzen
Tegaki-yuzen, or hand-painted yuzen, is one of numerous Kyoto yuzen dyeing techniques which consists of applying colours with a brush on white fabric. Due to its exceptional craftsmanship, people sometimes praise it as a wearable art. The entire kimono making process is separated into 20 different stages, and each stage is carried out by a different craftsman. Sensho Ichikawa mainly plays the role of a supervisor who organizes all the elaborate processes involved in kimono creation, from the pattern and colour design to the last finishing touch. The company is committed to hand down its expertise to future generations.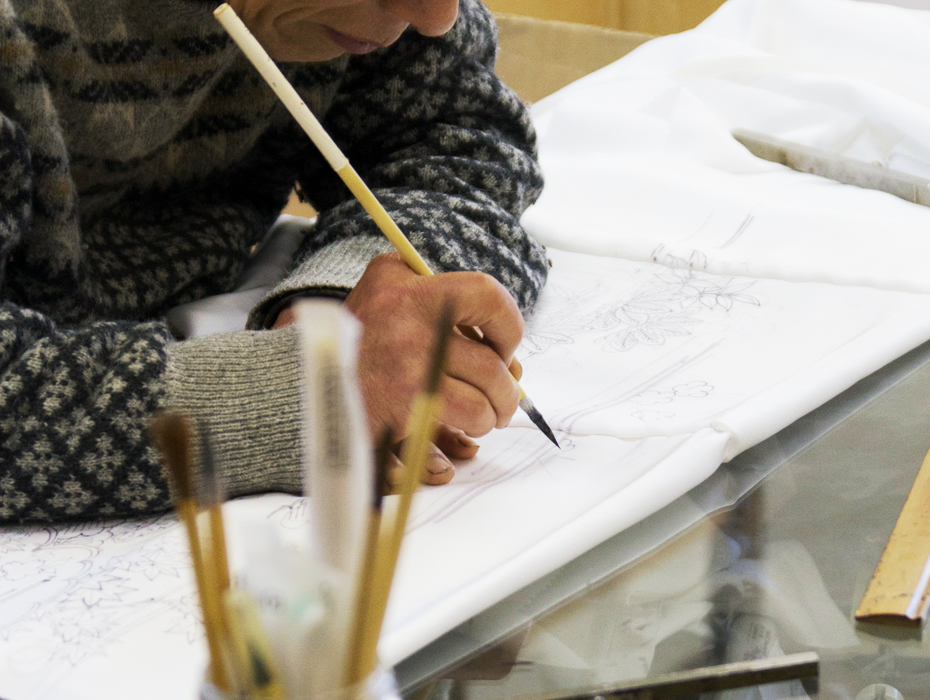 You won't want to miss the chance to watch a demonstration of yuzen dyeing and learn more about this craft in the atelier of Sensho Ichikawa, the kimono maker mastering all 20 stages of kimono making process!