Workshop Information
HOME
>
TADA Kinpaku
>
[039-01]Atelier visit & gold leaf stamping workshop (a tray)
[039-01]Atelier visit & gold leaf stamping workshop (a tray)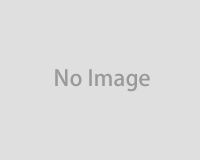 Learn the craft of gold leaf stamping from a 3rd generation artisan.
Artisans specialising in stamping of 0,0001 mm-thick gold leaves with the help of lacquer are called kinpaku-oshi. After lacquering the part that is to be gilded, the surface is uniformly wiped with cotton cloth. The remaining amount of lacquer coat is decided upon the conditions of lacquer drying, temperature, level of humidity and the variety of urushi lacquer. Kyoto gold leaf stamping is characterized by a luxurious rich gloss created by high-skilled kinpaku-oshi artisans. This workshop allows you to decorate a small tray with gold leaves using double-sided tape. The atelier is situated in the center of Kyoto, so don't hesitate to drop in when you have some spare time. You can take the tray with you on the same day.
Location:
Inside of the atelier・Indoors
Reservation deadline:
2days before
Facility conditions:
Tatami room / Shoes off
Number of participants:
1~5 people
Up to 10 participants
Photography:
◯
Remarks:
The natural urushi lacquer is used in the studio, so please understand that there is a possibility of developing an allergic reaction to it.
Time Required:
about
0.75
hour