Workshop Information
HOME
>
Tanka
>
[033-02]Atelier visit & Fushimi doll colouring experience (From mid-January to the beginning of April)
[033-02]Atelier visit & Fushimi doll colouring experience (From mid-January to the beginning of April)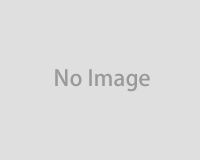 Fushimi dolls are said to be the ancestors of all the varieties of clay dolls in Japan. Feel the atmosphere of the only shop that continues the doll production.
Fushimi ningyo figurines are molded with clay, fired in a kiln, and then decorated with gofun (white chalk pigment) and coloured mineral pigments. They are created during one-year cycles. Nowadays, the traditional methods of production remain constant, except for the replacement of the fire-burning kilns with electric kilns due to environmental considerations.
From mid-January to the beginning of April, you can try your hand at colouring the unglazed baked Fushimi dolls. It is a truly unique and rare experience, which you can enjoy only here, and only 3 month a year! You can take the coloured figurine home the same day.