Workshop Information
[021-06] Atelier visit & sekka-shibori furoshiki dyeing workshop (you can take the furoshiki with you on the same day)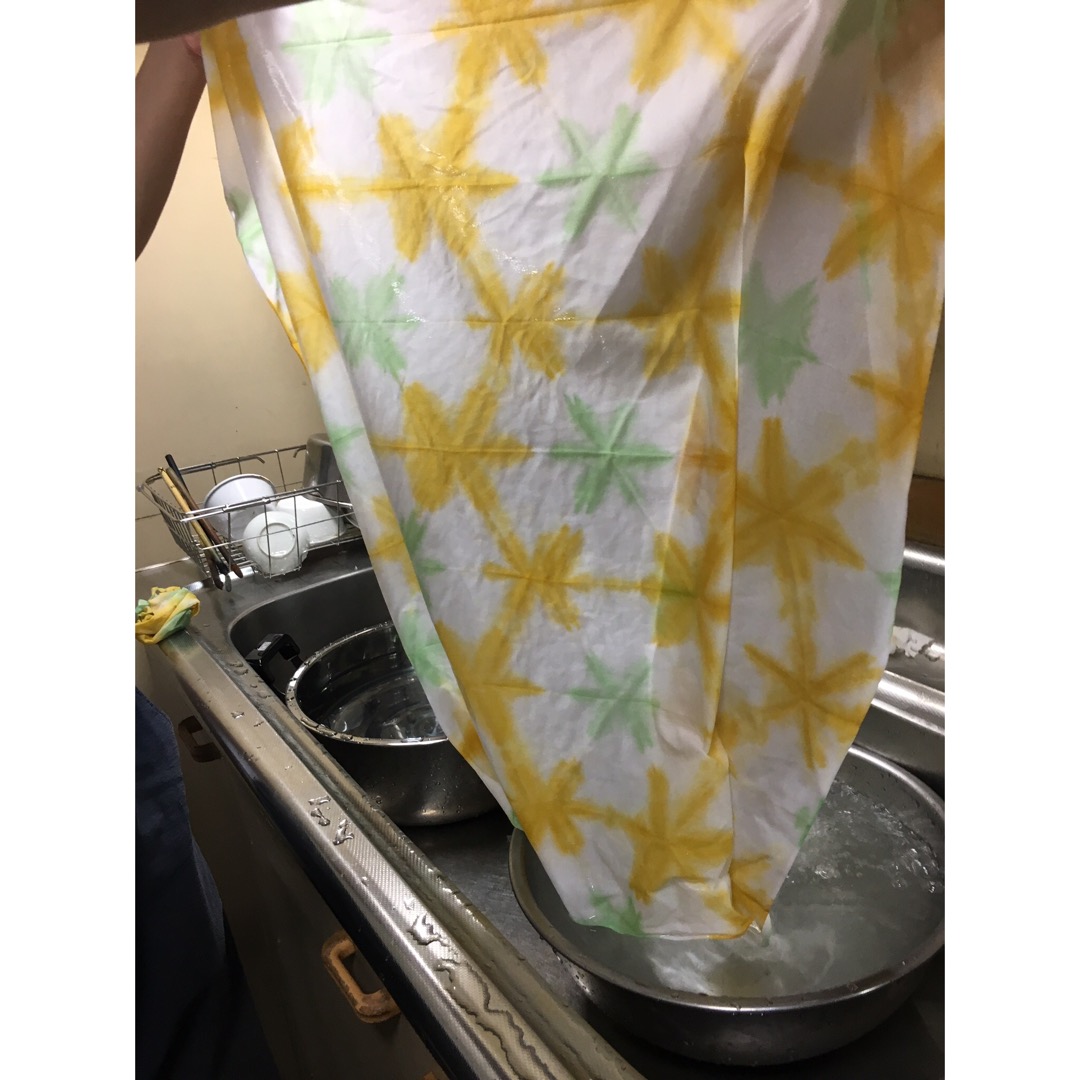 Atelier visit
Workshop
Shopping
How about making a unique furoshiki using sekka-shibori dyeing technique at an atelier located in a place full of nature at the foot of Mt. Hiei?
Sekka-shibori is a dyeing technique that consists of folding a piece of cloth, fitting it between boards and dipping it in the dye. Depending on the way of folding and dipping, various patterns (flowers, circles, stripes) can be created. After exercising on a cotton handkerchief, you will dye a 75×75cm sized cotton furoshiki. You will have a choice of 6 colours. ※You can take the furoshiki with you on the same day.
Location:
Inside of the atelier
Reservation deadline:
2days before
Facility conditions:
Tatami room / Clothes may get dirty / Shoes off
Number of participants:
2~5 people

Photography:
◯
Remarks:
Tea and sweets included.
Start at 10:00am~11:00am or 13:00pm~15:00pm.
Time Required:
about
2
hours