Workshop Information
[021-05] Atelier visit & plum blossom rin-dashi obiage dyeing workshop (shipped at a later date)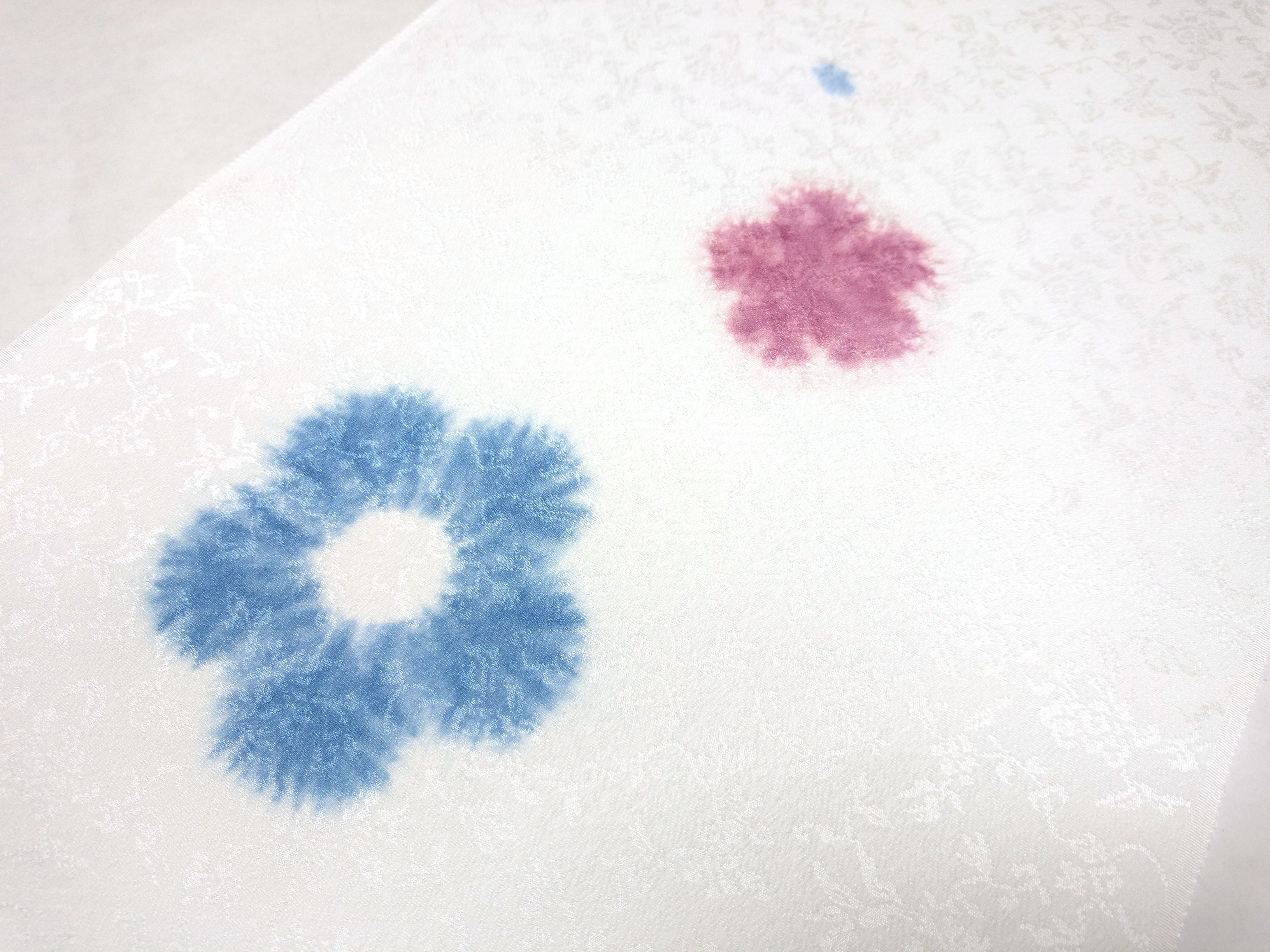 Atelier visit
Workshop
Shopping
How about making a unique obiage using tsujigahana techniques at an atelier located in a place full of nature at the foot of Mt. Hiei?
This workshop allows you to make a unique obiage with rin-dashi plum blossom pattern from a piece of Tango chirimen cloth by using kasa-shibori, boshi-shibori or reverse boshi-shibori dyeing techniques. Here you can try your hand at different steps of the dyeing process : after binding the pattern already traced on a piece of cloth with threads, you will dye and unbind it. You will have a choice of 11 colours. ※Your obiage will be sent to you after steaming (necessary for colour fixing) and ironing. ※Shipping fee is not included in the price, so please pay it in cash at the atelier. ※If you wish so, we can shorten this activity for 1 hour by omitting the step of binding and start directly with the dyeing process, just let us know beforehand.
Location:
Inside of the atelier
Reservation deadline:
2days before
Facility conditions:
Tatami room / Clothes may get dirty / Shoes off
Number of participants:
1~5 people

Photography:
◯
Remarks:
Postage fee is not included in the price.
Tea and sweets included.
Start at 13:00pm~14:00pm.
Time Required:
about
4
hours