Workshop Information
[021-04] Atelier visit & tsujigahana furoshiki dyeing workshop (you can take the furoshiki with you on the same day)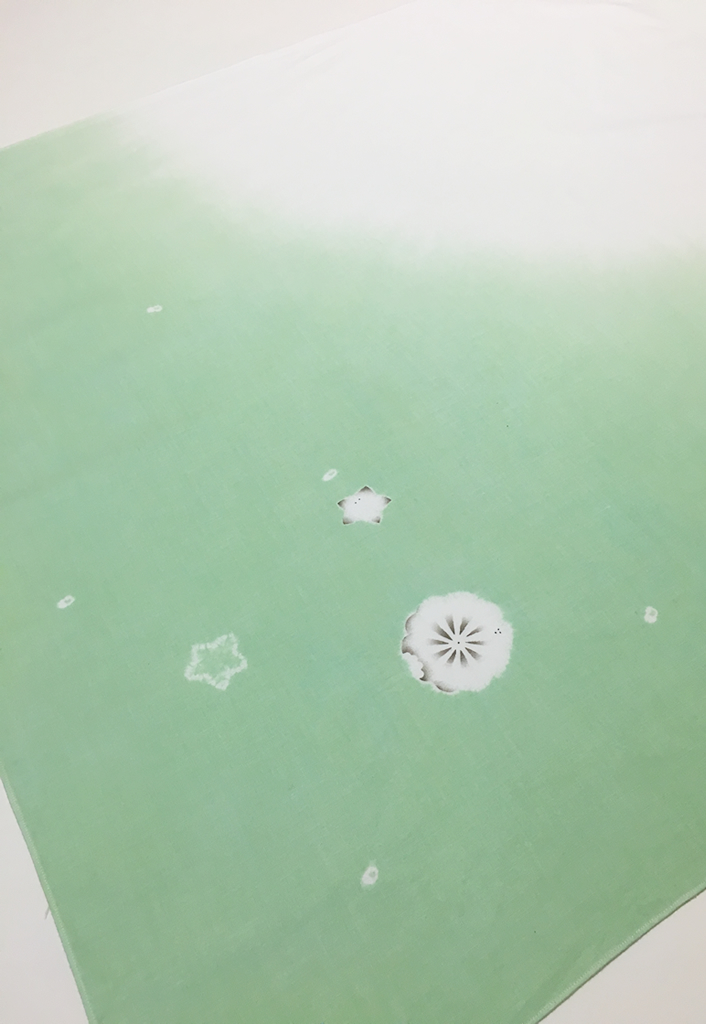 Atelier visit
Workshop
Shopping
How about making a unique furoshiki using tsujigahana technique at an atelier located in a place full of nature at the foot of Mt. Hiei?
This workshop allows you to make a unique 75×75cm sized cotton furoshiki by using traditional tsujigahana dyeing techniques, such as hitome-shibori, kasa-shibori, boshi-shibori, nuishime-shibori or bakudan-shibori. Here you can try your hand at different steps of the dyeing process : after binding the pattern already traced on a piece of cloth with threads, you will dye and unbind it. You will have a choice of 6 colours to create chrysanthemum, Chinese bellflower or plum blossom patterns.
Location:
Inside of the atelier
Reservation deadline:
2days before
Facility conditions:
Tatami room
Number of participants:
2~5 people

Photography:
◯
Remarks:
Postage fee is not included in the price.
Tea and sweets included.
Start at 13:00pm.
Time Required:
about
3
hours
Reviews
京鹿の子絞り

Translate

★★★★★ K. G. Attended as お客様

場所が自然の中、お客様は職人さんと話ができったり、実際に風呂敷が使ったり、大喜びでした。