Workshop Information
[021-03]Atelier visit &
tsujigahana obiage

making workshop (shipped at a later date)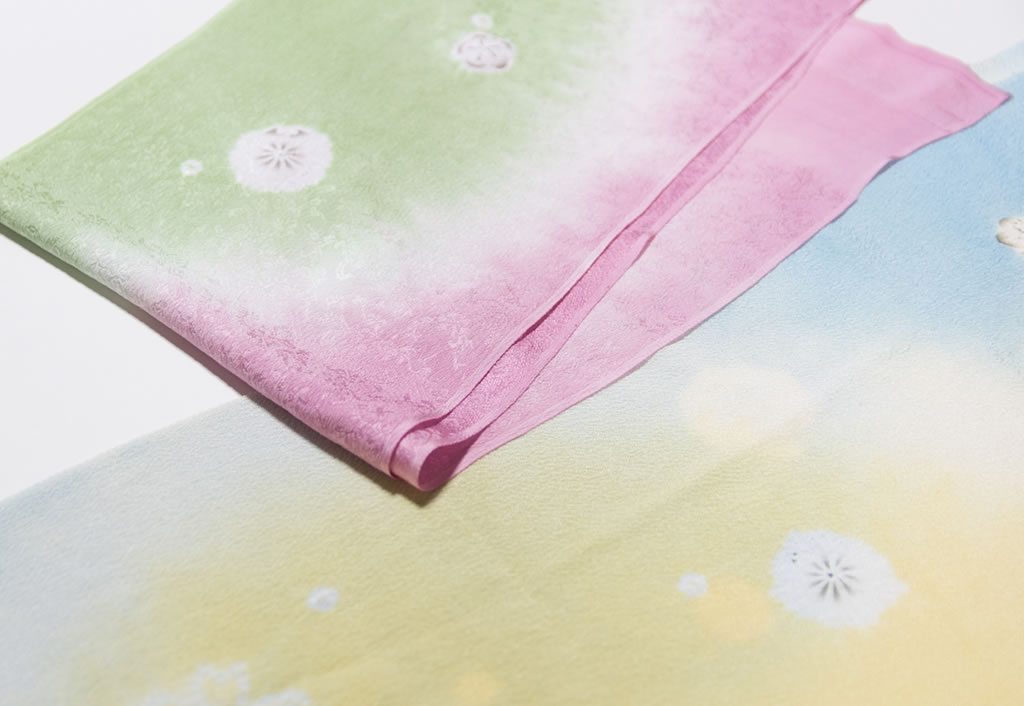 Atelier visit
Workshop
Shopping
How about making a unique obiage using tsujigahana techniques at an atelier located in a place full of nature at the foot of Mt. Hiei?
This workshop allows you to make a unique obiage from a piece of Tango chirimen cloth by using tsujigahana dyeing techniques, such as hitome-shibori, kasa-shibori or boshi-shibori. Here you can try your hand at different steps of the working process : after binding the pattern already traced on a piece of cloth with threads, you will dye and unbind it.
You can even start the experience by tracing the sketch of the pattern yourself. Have fun making your own unique souvenir! Your obiage will be sent to you after steaming (necessary for colour fixing) and ironing.
Shipping fee is not included in the price, so please pay it in cash at the atelier.
Location:
Inside of the atelier
Reservation deadline:
2days before
Facility conditions:
Tatami room
Number of participants:
1~5 people

Photography:
◯
Remarks:
Postage fee is not included in the price.
Tea and sweets included.
Start at 13:00pm~15:00pm.
Time Required:
about
4
hours
Reviews
Wonderful visit to Eshiborian atelier

Translate

★★★★★ J. W. Attended as solo traveler

The highlight of my trip to Kyoto was the afternoon I spent at the Eshiborian atelier. Despite speaking no Japanese, I was able to work with and learn from a skilled Japanese craftswoman, completing multiple phases of a very complex dyeing technique. I have studied this kind of textile dyeing in the U.S. and was thrilled to have the opportunity to learn so much more at the atelier. They were completely prepared to guide me through every step of the process. We laughed a lot and I have a wonderful obiage as a souvenir of my visit. I would highly recommend this workshop to anyone with an interest in Japanese textiles. Their work is magnificent and their willingness to share their expertise and knowledge is exceptional.