Workshop Information
[021-02]Atelier visit &
sekka shibori obiage

making workshop (shipped at a later date)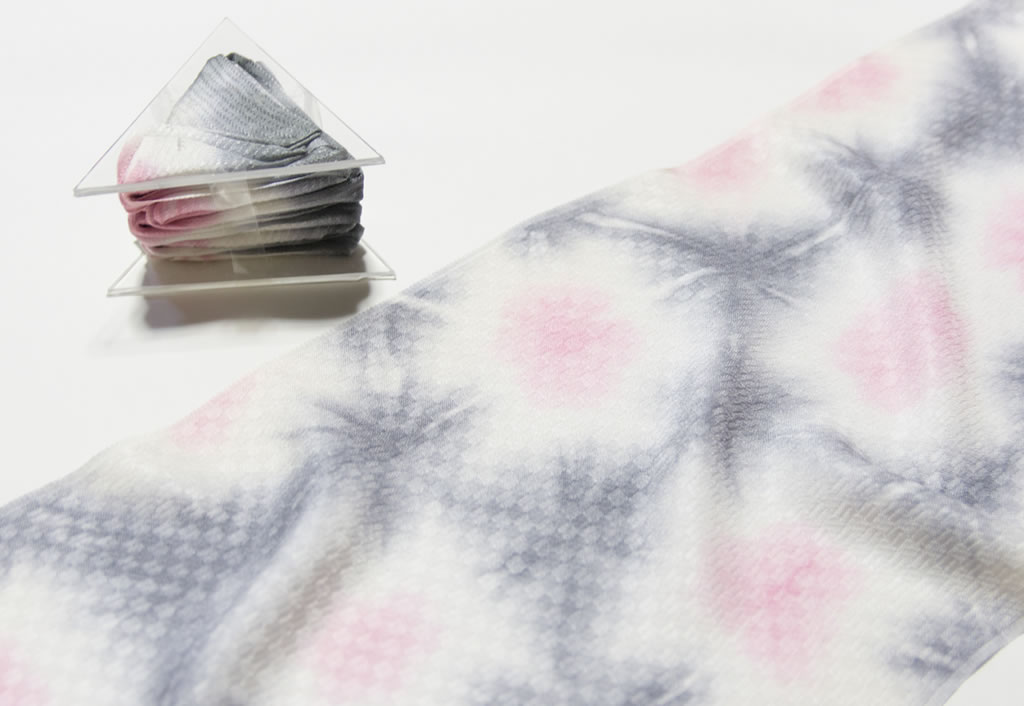 How about making a unique obiage using itajime shibori technique at an atelier located in a place full of nature at the foot of Mt. Hiei?
Sekka shibori is a dyeing technique that consists of folding a piece of Tango chirimen cloth, fitting it between boards and dipping it in the dye. Why don't you try your hand at sekka shibori and tie-dye your own obiage, indispensable for any woman who wears kimono?
Your obiage will be sent to you after steaming (necessary for colour fixing) and ironing.
Location:
Inside of the atelier
Reservation deadline:
2days before
Facility conditions:
Tatami room
Number of participants:
1~5 people

Photography:
◯
Remarks:
Postage fee is not included in the price.
Tea and sweets included.
Start at 10:00am or 13:00pm~15:00pm.