Atelier Information
KYOTO DOLL MAKER KIMATA
Holiday
Sundays & public holidays
Business time
10:00~18:00
Workshop info

● Kyoto dolls' private hair stylist
The art of traditional doll making—hina dolls, gogatsu dolls, or other—was nurtured and passed down through the centuries of Kyoto elegant culture. Kyo-ningyo, or Kyoto dolls, are made by numerous artisans who fabricate special components such as heads, hands and feet, accessories and clothing. Kimata is specializing in attaching hair to the dolls' heads, the task that is executed with extreme preciseness and delicacy. The repair and restoration of old dolls of all the Japanese regions and periods are carefully performed here as well.

English
Pamphlet:× 
Interpreter:necessary
Other language
Pamphlet:× 
Interpreter:necessary
Shopping
Shop
○
Price
100,000~150,000
Price example
250,000
Note
Credit card
VISA :○
MASTER:○
AMEX :○
JCB :○
Other:Diners Club credit card
Tax free
×
Tour list
Craftsman profile
Hakuhou Kimata
Profile
1935 Born in Kyoto
1951 Studied under Katsura Keiichi, an artisan specializing in Kyoto dolls' hairstyling
1963 Became an independent Kyoto doll artisan
1996 Won the Kyoto Prefecture Traditional Crafts Excellent Craftsman Award
1998 Became a certified Traditional Craftsman
2007 Was decorated with the Order of the Sacred Treasure Award.
Is currently engaged in doll hairstyling and doll repair service.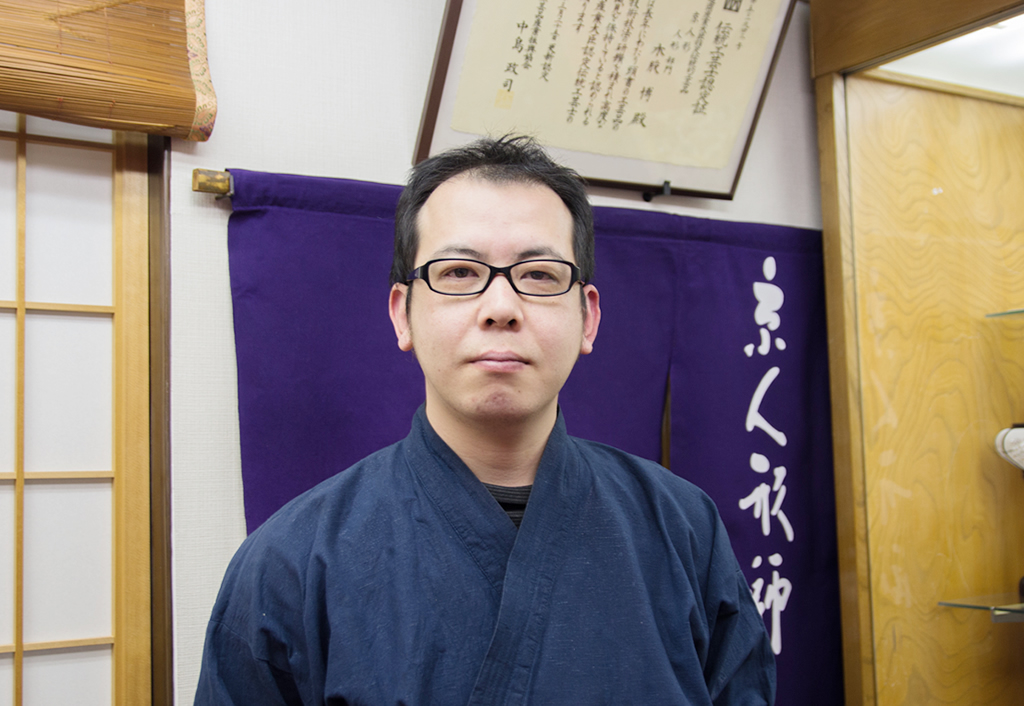 Hiroto Kimata
Profile
1978 Born in Kyoto
2001 Studied under his father, Hakuho Kimata
2005 Won the Kyoto Prefectural Governor's Award during the 9th Kyoto Traditional Crafts Youth Association Exhibition.
Is in charge of attaching dolls' hair. Also performs doll repair and restoration service (especially dolls' heads, hands, feet and clothing).
How about another atelier nearby?(3)