Atelier Information
JAKKYU
Holiday
Mondays & Tuesdays
Business time
11:30~18:00
Workshop info

● The last standing spinning top maker
In Momoyama period (1568-1600), imperial court ladies used to wind bright-colored kimono fabric strips around a bamboo rod to make a "tatami room spinning top", the ancestor of modern Kyo-koma, or Kyoto spinning top. The craft of spinning top making has long flourished, but now Jakkyu remains the only place in Kyoto to carry on this unique tradition. No edged tools are involved in Kyo-koma shaping process: flat cotton strips dyed in vivid colors are rolled around a bamboo rod using only fingers. Even today, elegant Kyoto spinning tops are popular for their beautiful smooth rotation.

English
Pamphlet:× 
Interpreter:not necessary
Other language
Pamphlet:× 
Interpreter:necessary
Shopping
| | |
| --- | --- |
| Shop | ○ |
| Price | ¥400~¥200,000 |
| Price example | Spinning top made from cotton ¥3,000 |
| Note | |
| Credit card | Not available |
| Tax free | × |
Tour list
Craftsman profile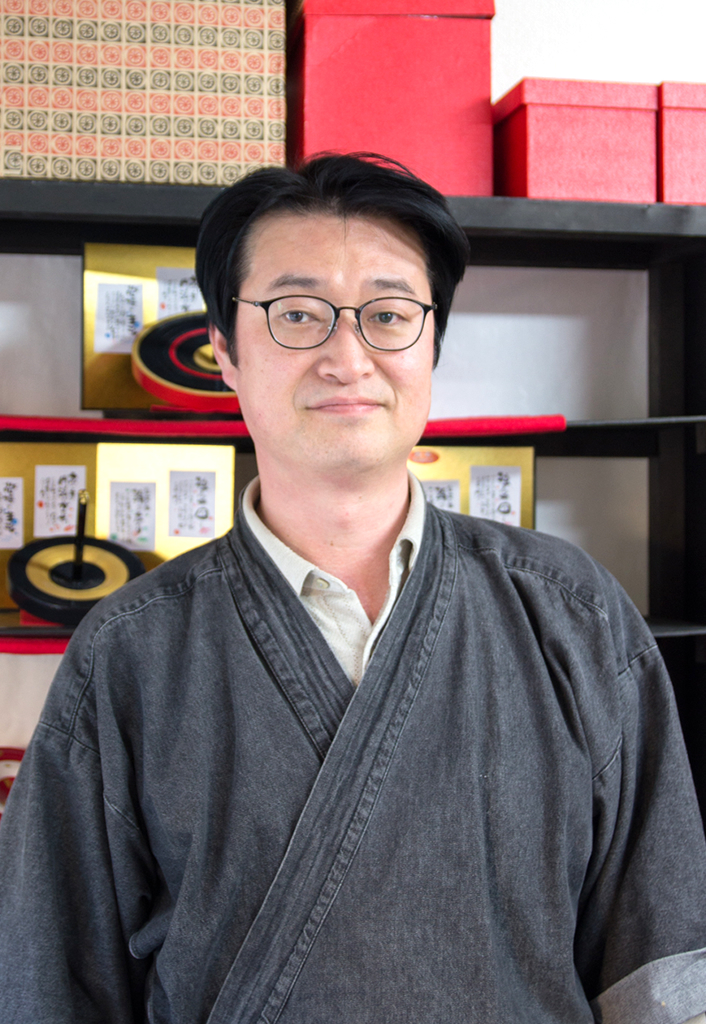 Yoshiyuki Nakamura
Profile
1968 Born in Kyoto.
Studied the making of Kyoto spinning tops under his father when he was an elementary school student.
2002 Resigned from a company and started the production of Kyoto spinning tops to revive the tradition.
2005 Kyo-koma became a certified Traditional Craft.
2008 Provided the Pontocho and Miyagawa-cho Kagai (flower districts) with Kyoto spinning tops.
2011 Exhibition and craft demonstration in the Frankfurt Museum of Applied Arts, Germany
How about another atelier nearby?(3)